We're equal-opportunity pizza enthusiasts over here at B&B. That's why we weren't surprised when we saw the NYT article asking, "Is New York's Best Pizza in New Jersey?" about the amazing pies our friends at Razza in Jersey City are making. Needless to say, we were excited (like, really excited) when Dan Richer, founder of Razza, wanted to collaborate on making his chili blend dreams come true.
Dan developed this bright, fruity chili blend as a major upgrade to what he calls the "run-of-the-mill crushed red pepper that's on every table at your local pizzeria." It's ripe with four different chilis (Silk Chili, Cobanero Chili, Smoked Pimentón Paprika and Sweet Paprika). It has a hint of sweet smokiness and boasts a beautiful, complex, medium heat.
The blend is obviously fantastic on pizza, but trust us — you're going to want to put it on everything!
COOKING
Keep on the table and sprinkle over everything!
SOURCING
Razza, based in Jersey City, NJ, is committed to the joy of pizza. Dan Richer and his team have a shared purpose: make the perfect pizza. They know it's a lofty goal, so they continue to search out the very best ingredients and hone their technique with every pizza they make. Each ingredient is carefully selected, from the locally milled flour to the cream they use to make their own butter. They are inspired and guided by the Italian way of cooking an eating, letting the seasons and location dictate their menu.
Learn more at razzanj.com
Customer Reviews
Write a Review
Ask a Question
Filter Reviews:
dish
heat
flavor
Barrel
Burlap
blend
grocery store
depth
gift
honey
02/04/2022
Anonymous

United States
Razza Crushed Red Pepper
The Razza Crushed Red Pepper took every dish that calls for Red Pepper Flakes to the next level and beyond. Great depth and flavor, highly recommend.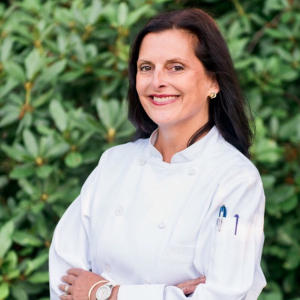 MB
01/22/2022
Molly B.

United States
Sheer perfection as usual.
I have, at this point, ordered from Burlap & Barrel several times for both my use and to gift to others. I remain highly impressed with the product, as well as the superlative customer service your team affords. I am committed to food justice issues as well as sustainability and best practices to reduce the dire environmental issues we face. That your products address both issues is a win - win, and exemplary. Thank you Burlap & Barrel. I was lucky to win a contest a year ago, the prize a coveted collection of your spices. Literally the gift that keeps on giving. Cheers, Molly G. Breiling - Chef & Owner - Divine Culinary Ent. ( a little fish in the business world …but a happy one!)
01/06/2022
Guy S.

United States
Everyday spice (almost!)
These pepper go in most spur of the moment whipped up meals I make. Even in my overnight oats with some black lime and honey and salt - with plenty of frozen fruit.
01/05/2022
Stephanie C.

United States
Wonderful
Excellent blend! Although I love the cobanero peppers alone, they are sometimes too strong by themselves in some dishes. This crushed pepper blend is fantastic: tasty, spicy and delicious!
01/01/2022
Anonymous

United States
A cut above
The Razza Crushed Red Peppers did NOT disappoint . Excellent balance between heat and flavor and oh so pretty to look at!