Our Smoked Chipotle chili peppers were grown on Fire Tongue Farm in California and smoked over fruit tree branches pruned from a nearby orchard.
A chipotle is a smoked jalapeño pepper, so these are the darker, deeper siblings to our El Jefe–variety Red Jalapeños. They're medium-hot and are perfect for cooking or garnishing, in a tomato sauce, with eggs or on fresh fruit.
COOKING
Heat level: 4,000-6,000 Scoville units

Season grilled meat or veggies for a bright spiciness

Sprinkle over dips like baba ghanoush and hummus

Add to chocolate and fruit for a sweet/spicy kick!
SOURCING
The peppers are grown by Fire Tongue Farm in the cool, coastal climate of Santa Cruz, CA. The farmers Ryan and Levon specialize in growing chili peppers of all shapes and sizes, and they are dedicated to maintaining a healthy environment on and around their farmland, rotating between grazing sheep and growing peppers. You can taste the difference!
Their work builds healthy soil, prevents erosion, protects wildlife habitats and conserves water and other resources. Learn more at firetonguefarm.com
Customer Reviews
Write a Review
Ask a Question
Filter Reviews:
chipotle
eggs
heat
flavor
spice
taste
Barrel
Burlap
everything
dishes
Great spice!
It has such a strong smoky flavor, and subtle heat -- great addition to the spice rack!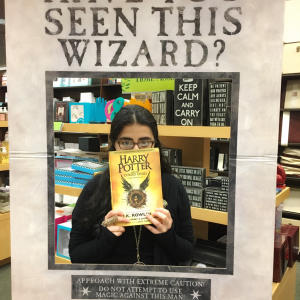 IA
07/25/2022
Ifrah A.

United States
Generous Amounts and a Kitchen Upgrade
I'm glad I finally decided to try out Burlap and Barrel after seeing some favorite chefs use the spices. The education aspect of this brand, plus ethical practices is what stands out to me. When receiving my order, all jars were filled to the top, so I'm definitely getting my money's worth. The quality is evident in the aroma, taste, and texture of the spices. This brand is a gem for your kitchen, and YES, upgrading your spices is WORTH IT.
06/28/2022
David L.

United States
Great addition
The roasted, smoky aroma and taste are there, in a "comfort-food" way, but the flavors of the pepper really makes it shine.
05/27/2022
NO

United States
Addictive
I sprinkle this spice literally on everything I eat these days. Be it fried eggs, tuna sandwich, or pasta. So so good.
05/11/2022
Thomas v.

United States
Nice chipotle
The smoked chipotle is great, works well in many dishes/sauces, not super spicy