Our star anise is picked by hand in the mountains near the border between Vietnam and China. It's grown by partner farmers (and cousins!) Chu Thi How and Hoang Thi Keo. The star anise fruits grow on tall, straight trees. They start out as fibrous green fruits with a tart, underripe-peach flavor when they're picked, and they turn reddish-brown as they dry.
The winter harvest of this incredibly flavorful ingredient yields slightly smaller fruits that are first dried over a wood fire and then being sun-dried. This process concentrates the natural sweetness of the fruit and highlights the rich, nutty licorice essence while also imparting a light smoked aroma.
Our Smoked Star Anise has a beautiful flavor and aroma perfect for both sweet and savory dishes. Add petals to stocks, braised meats, rice, teas and cocktails, or grind them up for desserts and baked goods.
Hint hint: Chew on a petal before cooking with it so you can experience the whole range of flavors. It's a wild ride!
COOKING
Add petals to homemade stocks, broths and braises
Throw 1-2 pods into a pot of rice after adding water
Add to your mulling spice mix for wine, pears, cocktails and teas
Grind and add to spice cookies, holiday cakes and homemade frosting or whipped cream
SOURCING
Our Smoked Star Anise is grown by members of the Muong ethnic group in northeastern Vietnam. We work with two cousins (pictured): Chu Thi How (left) and Hoang Thi Keo, who own a vertically integrated star anise company. They grow the fruits on their own farm and buy fresh fruit from their neighbors and community members, and they have a drying facility set up on the hill behind their home. Before our partnership, everything that they grew was shipped to China (the border is only about 15 miles away), but we're now their first and only US partner.
Customer Reviews
Write a Review
Ask a Question
Filter Reviews:
star anise
flavor
cloves
Barrel
Burlap
aroma
taste
spice
bottle
dishes
06/18/2020
Greg

United States
07/31/2022
Debbi

United States
Yummy
I was looking for a spice to add to my cherry orange marmalade and the smoked star anise was just wonderful. I wrapped 3 whole star anise pods in cheesecloth and added them to my jam pot. I kept tasting the marmalade at various points and finally when I got the taste I was looking for, I took the star anise pods out. They gave the marmalade a very elegant flavor.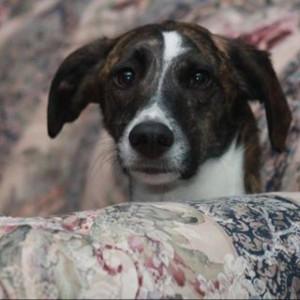 TK
07/26/2022
Tena K.

Canada
You NEED this spice
People tend to overlook star anise, even in recipes where it plays a starring role. I was using older kernels, and was disappointed in the taste. After a recommendation from a friend, I ordered these and they are AMAZING. Save time, and get 2 jars as you will find they add so much depth and aroma to the dishes you use them in. Deep and resonant smell and taste. Impeccable quality as always.
06/20/2022
Anonymous

United States
Nice!
Very flavorful. I use Star Anise along with a cinnamon stick and a few cloves when poaching chicken ******* or thighs for a subtle interesting flavor.
05/12/2022
Daniel W.

United States
The star of the ingredient list
This is, without question, the most sublimely wonderful star anise I think I've ever come across in my life. I've only used it so far in traditional Chinese recipes, and it just makes things sing. Sometimes I enjoy simply unscrewing the lid and taking a deep whiff. Granted, I find this to be true with much of Burlap & Barrel's products...