Our cloves are grown by our partner farmers on the small island of Pemba, which is famous for its cloves. They're hand-picked at the last possible moment before flowering, ensuring the largest size and most mature flavor, and then dried in the tropical sun.
They're bright pink when ripe, and they turn brown as they dry. They have a bright, sweet intensity with a rich warmth and a numbing menthol buzz. Add whole to braised meat or mulled wine, or grind into desserts.
Origin: Zanzibar, Tanzania
Process:

Sun-dried

Ingredients: Whole cloves (Syzygium aromaticum)
Tasting notes: Brown Sugar • Pineapple • Tingly Sweetness
COOKING
SOURCING
Cloves are the dried buds of a large flowering tree that is grown in the Zanzibar islands in the Indian Ocean off the east coast of Tanzania. Zanzibar has some of the oldest clove trees in the world, and Zanzibari cloves have a significantly higher percentage of essential oils (15-18%) than cloves from other parts of the world. Their essential oil content is so high that they are used locally as a natural substitute for anesthesia.
Zanzibar was at one point the largest producer of cloves in the world, but the rise of plantation-style cultivation and exploitative labor practices in other countries have made it difficult for smallholder farmers in Zanzibar to compete, despite the fact that they produce a much higher quality product. Our cloves are grown by a cooperative of smallholder artisan farmers, many of whose families have been growing cloves and other spices (including our Cinnamon Verum, black pepper and Stone Nutmeg) for generations. Burlap and Barrel is the exclusive importer of Zanzibar cloves into the United States.

Like all of the spices from our partner cooperative in Zanzibar, our Pemba cloves are grown EU-certified organic.
Meet the Farmer: Bwana Mohammad is one of the most successful spice farmers from our partner cooperative in Zanzibar. This photo was taken as he was putting together his own dhow, an ancient style of sailing ship, to transport his clove harvest to the main island himself.
Customer Reviews
Write a Review
Ask a Question
Filter Reviews:
cloves
spices
flavor
recipes
cinnamon
experience
Pemba
dish
results
company
01/08/2022
Lori

United States
Whole Pemba Cloves
When making stock for ham and navy bean soup, I added approximately 5 whole cloves to the other spices used to flavor the broth as it was simmering. The end result was the best and most flavorful soup I've made to date. I also added a few cloves to the pineapple reduction sauce I made to accompany the ham before serving. The whole cloves took the ham and soup to a new level of deliciousness!! I am looking forward to cooking and baking with them in additional recipes. These cloves are the absolute best - you will not be disappointed!
01/06/2022
Gillian K.

United States
Absolute Studs!
I was first sad and then really excited to realize that I had run out of whole cloves. The first thing I used my new Pemba cloves to make lentils. I studded a couple onion halves with the cloves and they were absolutely delicious. I can't wait to use them in so many more recipes.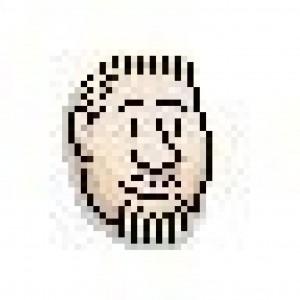 ES
10/02/2021
Eric S.

United States
Fresh and fragrant
My new chia ritual required new cloves as the old had lost their pungency - these are so nice!
10/02/2021
cheryl s.

United States
A conglomerate of Spices
OMG, Everything I have tried from Burlap and Barrel has been so good, I keep ordering more of my favs; and trying new ones with each order. I am addicted to the Solar Grown Hot Cobanero-HONEY!! I want this to be sold in Very large jars as an option!! This ups the ante on my morning pot of chai. The problem is I run out of the honey way too fast!!
09/21/2021
D P.

United States
Superior Calibre Of Cloves
I'll never buy commercial again! I wouldn't have thought the difference would be so clear until I tested them side by side. As a huge clove fan I'm very pleased with these. Very pleased indeed!
09/11/2021
Johanna W.

United States
Deliciously favorful!
A sensory delight.
08/11/2021
Anonymous

United States
Good, but...
Overall experience was good, quick shipping, packaging is great, I just wash the cloves were a little more Clovey. I guess I'm just so used to the stuff you get out of the bottle that you stick in a ham that I prefer that flavor. But the actual spice that arrived was fresh and definitely usable.
08/04/2021
Denise B.

United States
The love of all your spices
My experience with your company is wonderful… I love everything I have gotten and tell everyone about you . Thank you Denise