In the realm of chili crisps, this one is more savory than spicy, with a beautiful depth of flavor. It goes well with everything. Just make sure to get some of the crunchy bits at the bottom along with every spoonful.
We know Connie Chung from her days as the sous chef at the legendary three-Michelin-starred Eleven Madison Park. In fact, she deserves most of the credit for getting our spices on the menu! If you had a chance to dine there, you might have even had our coriander on their roast duck.

While New York was closed down due to the pandemic, Connie and her partners were hard at work setting up Milu, a casual eatery inspired by historic Hong Kong–style cafes, just a block away from her old gig. The menu features delicious dishes like Yunnan Brisket, Sichuan Spiced Cauliflower, and Pineapple Buns.
Connie knew she wanted to make her own chili crisp from scratch at Milu, and we were more than happy to collaborate. The result is a chili crisp that's nutty, crunchy, spicy, savory. It incorporates our Black Urfa Chili, Silk Chili, Robusta Black Pepper, Wild Mountain Cumin, Cloud Forest Cardamom and more.
---
---
From Milu co-founders Connie, Vincent and Milan:
Milu (米路), pronounced as [mee-loo], has a double meaning. In a literal sense, it means "rice road" but it also sounds like the Chinese words for 迷路, which means "getting lost." Because of our different backgrounds and relationships to Chinese food, our menu is not bound by traditions, so to us the name works on both levels.
Our aesthetic is inspired by historic Hong Kong-style cafes and their cultural significance in serving affordable, Canto-Western food. Our menu celebrates the infinite variety of flavors, ingredients and techniques that define regional Chinese cooking, as well as everything we've learned from our own experiences living and cooking in NYC.
We want Milu to be a casual, comforting experience that reflects the evolution of both Chinese and American dining culture––whether you're dining in with us or eating at home.
Customer Reviews
Write a Review
Ask a Question
Filter Reviews:
everything
chili crisp
eggs
flavor
heat
fish
chicken
texture
pizza
spices
02/09/2022
Sarah O.

United States
10/25/2022
Rachel

United States
Highly Addictive
This stuff is highly addictive. It is so delicious I look for things to put it on! I put it on eggs, cucumbers, avocados, chicken, fish. My only wish is that they would use a non seed oil like avocado oil.
10/19/2022
Elizabeth H.

United States
LOVE this Chili Crisp!
Savory, not too spicy, just right. Best chili crisp on the market. Favorite uses are to jazz up our homemade pico de gallo and as a veggie dip. Have gifted it to two people who are also enthusiastic.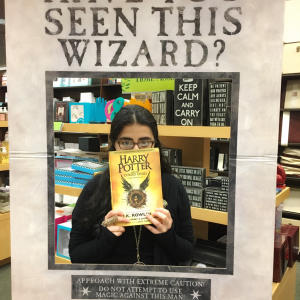 IA
10/05/2022
Ifrah A.

United States
My favorite chili oil
Simply the best chili oil I've ever had. It is flavorful and adds a special zing to every dish we use it with.
09/30/2022
Edward M.

United States
Chili crisp
Really nice, straight forward chili crisp.