Our raw cacao powder is made from organic cacao beans from the famous Kokoa Kamili cooperative in the Morogoro region of Tanzania. The beans are not roasted before grinding — they're fermented and sun-dried for a fruity, bright flavor.
This is rich, nutty cacao that's great for sweets but is particularly delicious as a savory ingredient as an alternative to paprika in stews, chilis and tomato sauces, where it adds sweetness and depth similar to caramelized onions, barbecue or soy sauce. 
COOKING
Replace paprika with cacao in stews, sauces, chili and rubs
Swap out for processed cocoa powder in brownies, chocolate cakes or puddings
Mix with milk (or milk alternative) for delightful hot chocolate
Replace chocolate for a killer mole sauce
SOURCING
The Kokoa Kamili cooperative is comprised of nearly 3,000 smallholder farmers in the Kilombero Valley. They provide training and support for their member farmers, as well as cocoa tree seedlings (over 140,000 so far) for free or well below cost.
Kokoa Kamili supplies cocoa beans to a lot of well-respected chocolate makers here in the US, including Dandelion Chocolate in San Francisco and Raaka in NYC.
With this spice, they've gone one step further and turned the cocoa beans into powder. Rather than relying on someone else to take this step, they're creating an opportunity to bring more money back to their member farmers.
Their cacao powder is minimally processed and unroasted: the beans are fermented using the cacao fruit sugars, and then heated gently to extract the fat (which is used to make cocoa butter). The powder is the byproduct of the cocoa butter-making process, which is typically used for cosmetics.
Customer Reviews
Write a Review
Ask a Question
Filter Reviews:
coffee
spices
Cacao
cacao powder
flavor
taste
cocoa
Burlap
chili
recipe
02/02/2021
MartiBMD

United States
Morogoro Cacao & Royal Cinnamon
I made Melissa Clark's Classic Hot Chocolate recipe from the NYTimes yesterday. We were blown away by how rich and delicious it was. The recipe also called for bittersweet chocolate & I used Ghirardelli chocolate chips. It was rich, not too sweet. Devine with cinnamon whipped cream as a topper. A snowy winter day's dream! I've also used both in my espresso—num!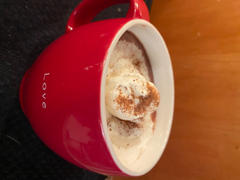 09/11/2020
HJR

United States
08/20/2022
Karen R.

United States
The only cacao for me.
Wonderful-don't use any other on my baked goods.
06/06/2022
Linda W.

United States
Best ever
I'm not a big fan of cacao ( I've got colitis) but I think the pure no unhealthy synthetic additives is why this works beautifully!! My favorite use is in cold brewed coffee, but wow, in Rancho Gordo black beans, stews, soups. I'll order again and again.
05/30/2022
Sarah C.

United States
Fantastic!
This is beautiful cacao powder! It has more of an earthier / heavier taste than some other cacao powders I've tried (not a comparison, just an observation!); where those ones tasted lighter (I don't think if this makes any sense?), the Morogoro starts strong and stays strong. For the large containers, I would LOVE Burlap to go plastic-free. Not sure if this is already in process or not, but wanted to raise it anyway!