Green Garlic Scapes are the wild curlicues that show up at many farmers markets in late spring, just before the garlic harvest. Unlike the more robustly flavored bulb, garlic scapes have a sweet, fresh garlicky flavor that we usually only get to enjoy for a few fleeting weeks.
We were delighted to get our hands on some of Norwich Meadows Farm's harvest — the dried garlic scapes are crunchy, with the delicate aroma of fresh-cut grass and a tender garlic flavor. They have the bright, springy taste of green garlic without the harsh bite of a garlic clove.
The Green Garlic Scapes work beautifully in place of dried garlic or herbs in any dish, especially in soups and pickles, or rehydrated for pesto. And their crunchy texture also makes them our go-to for finishing fried eggs, adorning noodle and pasta dishes, or sprinkling anywhere you would use scallions.
Origin: Norwich Meadows Farm

Process: Hot air dried, then ground
Ingredients: Dried organic garlic scapes (Allium sativum)
Tasting notes: Chives • Green Tea • Springtime
COOKING
SOURCING
Despite their fanciful appearance, the scapes don't only exist to invoke joy and wonder — they are actually the garlic bulb's sprouting flower. Many farmers like to cut them before the cloves of garlic blossom, which redirects the plant's energy back into the bulb and all grow larger and more flavorful. They typically have a short season (like so many of our favorite spring crops!), but with a little help from our friends at Norwich Meadows Farm, we are getting to enjoy that early harvest flavor all year.
Meet the Farmers: Norwich Meadows Farm owners Zaid and Haifa Kurdieh have built their reputation among chefs by selecting crops for flavor and texture instead of yield.
Norwich Meadows Farm is a certified organic farm in Chenango County, NY, grounded in nourishment for our bodies and our environment. They are committed not only to growing exceptional food, but also to preserving and stewarding the agricultural land that they farm, through soil management and biodiversity (they grow over 1,300 varieties of plants on the 250-acre farm).
The Kurdiehs' commitment to biodiversity has also made Norwich Meadows Farm a favorite among many of New York's most popular chefs. Priya Krishna wrote a great piece for the New York Times describing the farm, Zaid's love of flavor and his unconventional farming techniques.
Learn more at norwichmeadowsfarm.com
Customer Reviews
Write a Review
Ask a Question
Filter Reviews:
spices
flavor
eggs
everything
garlic
dishes
garlic scapes
salads
vegetables
kinds
02/26/2022
Tiffany S.

United States
Love Burlap & Barrel
Always my go-to source for spices. They are super fresh and add amazing flavor to all of my dishes.
02/04/2022
Anonymous

United States
Garlic Scapes
I was very glad to find Garlic Scapes on your site. It serves my family well, since some have a sensitivity to garlic cloves.
02/04/2022
Anonymous

United States
Completely Satisfied
The product is fresh, tastes wonderful.
01/24/2022
Miriam

United States
Delicious and Subtle
I had never heard of this herb before and wondered how I would use it, and if I would like it. I was happy to learn that its delicious and subtle flavor adds much to a dish that has garlic as an ingredient. I use it alone or in addition to garlic in soups, but look to using it in eggs and pasta.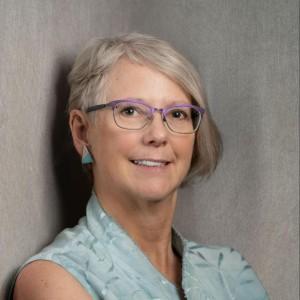 DR
01/17/2022
Dorothy R.

United States
Great addition to my seasoning
I make my own rubs, using an electric coffee bean grinder. When I need garlic (which is like always, right?) I use these to add to the mix.
01/07/2022
Lisa W.

United States
Outstanding
I use these in soups, on pizza, omelets, etc. I have also ground them up with other spices in my grinder. They are more subtle than other garlics but have a beautiful flavor.
01/06/2022
Mary

United States
My new go-to addition
I've been adding green garlic scapes to eggs, rice, salads, and more. They enhance so many dishes!
01/02/2022
LS

United States
Not really
I was not impressed. I found them a little bland but worse, hard. Really hard little chucks of something..almost like sand that almost cracked my teeth several times. I ended up throwing the meal out.
FREQUENTLY BOUGHT TOGETHER
Choosing a selection results in a full page refresh.
Press the space key then arrow keys to make a selection.