Red River Coriander is a savory, herbaceous heirloom varietal grown by a collective of Hmong farmers along the Red River in the northern highlands Vietnam. Coriander, the seed of the cilantro plant, is ubiquitous in Vietnamese and other South East Asian cuisines where the entire plant — seed, leaves and roots — are used to season and garnish dishes.

Red River Coriander is smaller and darker in color than many other varietals, but don't be fooled by its petite size. It is aromatic and boldly flavored, with earthy undertones and just a touch of lemon zest. It's a little bolder and more savory than our Nile Coriander (now out of stock.)
We've never tasted a coriander that is quite this savory before. Use it as a finishing spice (it's packed in a grinder, so it's perfect for keeping on the table next to your salt and pepper!) and add it to dishes that are going to simmer for a long time, so that the nutty, herbaceous flavor is allowed to truly bloom.
COOKING
Grind and sprinkle over root vegetables before roasting
Crush and combine with toasted chilis, cumin, garlic and tomato paste and lemon juice for a homemade harissa
Finely grind and combine with cardamom or orange zest in a bundt cake
SOURCING
Native to the Eastern Mediterranean, coriander is believed to be one of the oldest spices in the world. It has been found in ancient Egyptian tombs and sequestered in caves above the Dead Sea that were inhabited 8,000 years ago. From this region, coriander seeds have spread across the globe to become a key ingredient in many culinary traditions.
We've partnered with DACE, a social enterprise in Vietnam, to connect with the farmers growing our Red River Coriander. It is grown in the Red River Delta of northern Vietnam by an association of Hmong farmers who are part of the same cooperative that also grows our Buffalo Ginger, Purple Stripe Garlic and Drumstick Lemongrass.
The coriander is grown by communities of Hmong farmers in Vietnam's northern highlands, who are learning to grow higher-value crops and transitioning to organic and regenerative agricultural methods. We're honored to support them in that work, and to share their zesty, herbal coriander with you!
Customer Reviews
Write a Review
Ask a Question
Filter Reviews:
coriander
cooking
spice
tones
life
seeds
flavor
cuisines
good
many
04/21/2022
Katherine M.

United States
04/17/2022
Anonymous

United States
Yum!
I love coriander seed and really appreciate the built in grinder to make the flavor as redolent as possible. It grinds well and (obviously) keeps the spice as fresh for use as possible.
03/08/2022
Jen

United States
So good, I purchased the bulk size,
I use coriander in many of the spice mixes I make for cooking. I love the citrus and grassy tones in this variety. It pairs well with the food in many cuisines.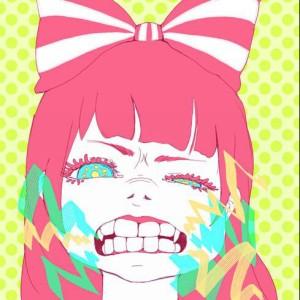 A
02/26/2022
Augustine

United States
Unmatched
I have never encountered a coriander this good, not even the seeds I grew myself.
02/02/2022
Anonymous

United States
Now I know what coriander tastes like
this has brought new life to nearly every dish i cook
01/18/2022
Anonymous

United States
Always fragrant, always nuanced
Love toasted coriander and this is the best for it, thank you!
01/10/2022
Gary A.

United States
Excellent spices!
We have thoroughly enjoyed all the spices and their use has changed our cooking in many positive ways…thank you
12/31/2021
Anonymous

United States
Hate the container
The container (grinder?) gets in the way of how I want to use the spice. When forced to buy in this grinder (ie, no other options available), I immediately break it open and put it in another jar. To use, I crush it with a mortar and pestle.
FREQUENTLY BOUGHT TOGETHER