Our savory, herbaceous Red River Coriander is an heirloom varietal with small, dark seeds. It is aromatic and boldly flavored, with earthy undertones and just a touch of lemon zest. Grind fresh or add it to dishes that are going to simmer for a long time, so that the nutty, herbaceous flavor is allowed to truly bloom.

This coriander is grown by a collective of Hmong farmers along the Red River in the northern highlands Vietnam. Coriander, the seed of the cilantro plant, is ubiquitous in Vietnamese and other South East Asian cuisines where the entire plant — seed, leaves and roots — are used to season and garnish dishes.
---
---
Grind and sprinkle over root vegetables before roasting
Crush and combine with toasted chilis, cumin, garlic and tomato paste and lemon juice for a homemade harissa
Finely grind and combine with cardamom or orange zest in a Bundt cake
Native to the Eastern Mediterranean, coriander is believed to be one of the oldest spices in the world. It has been found in ancient Egyptian tombs and sequestered in caves above the Dead Sea that were inhabited 8,000 years ago. From this region, coriander seeds have spread across the globe to become a key ingredient in many culinary traditions.
We've partnered with DACE, a social enterprise in Vietnam, to connect with the farmers growing our Red River Coriander. It is grown in the Red River Delta of northern Vietnam by an association of Hmong farmers who are part of the same cooperative that also grows our Buffalo Ginger, Purple Stripe Garlic and Drumstick Lemongrass.
We're honored to support them in that work, and to share their zesty, herbal coriander with you!
Customer Reviews
Write a Review
Ask a Question
Filter Reviews:
coriander
flavor
spice
Barrel
Burlap
cooking
citrus
freshness
some
ideas
08/03/2022
De

United States
Everything
I love Burlap & Barrel products. I just ordered the Red River Coriander and believe me it is almost gone. I have not bought anything that I did not like. My favorites are: Black Urfa Chile, Black Lime, everything!!! There are one or two that I have not used yet but so far, I love the fast delivery, the history of the products and the cooperation with the businesses you get products through! D the Cook!
07/30/2022
Karin P.

United States
Part of new tastes to experience
Positive and essential to some of my old recipes, especially vegetables.
07/28/2022
Robert D.

United States
Wonderful to grind fresh flavor
Love the outstanding freshness and flavor. Also the ideas to use in your cooking intrigue, I've not tried all of them but love it on Zucchini (now very in season) My slight concern is the grinder which I would love to be a bit finer. My White Pepper grinder works wonderfully, the one on my new Coriander gives too many large pieces. That said the flavor is great.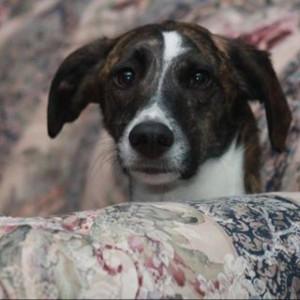 TK
07/25/2022
Tena K.

Canada
Excellent spices. Great people
I enjoy the entire experience of dealing with Burlap and Barrel. Fresh spices, well sourced and sold at a great price. What is not to love?
07/07/2022
Kate E.

United States
Coriander.
Amazing quality. Perfect for pickling brine.