Anthony Bourdain was a larger-than-life figure who left us entirely too soon. He brought millions of us along on his travels, introducing us to the familiar and the new from Brooklyn to Borneo, sharing a meal and talking about culture, politics, history and humanity.

Before he passed, Bourdain sat down with his longtime lieutenant, co-author and co-conspirator Laurie Woolever to put together the outline for what would become World Travel.
World Travel gathers Bourdain's experiences, recommendations and philosophy into a fun, frank travel guide to some of his favorite places across 40+ countries. It's a beautifully illustrated 480-page tome full of travel tips, remembrances and essays from friends and colleagues including Bill Buford, Steve Albini, and Christopher Bourdain.
What makes this even more special is that Laurie Woolever sat down with us and personally signed every copy of the book. Ethan sat down with Laurie to discuss her career in food and writing, as well as working with Anthony Bourdain back in April 2020. Click here to listen.
Each set will include:
Customer Reviews
Write a Review
Ask a Question
Filter Reviews:
book
TV programs
voice
Anthony
quotes
travel info
Bourdain
farmers
friend
pepper
06/08/2021
Nadia P.

United States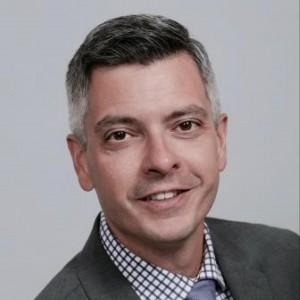 BL
07/02/2021
Ben L.

United States
Amazing Spices & Amazing Stories
I'm so excited to have found Burlap & Barrel! Amazing high quality spices that support and sustain farmers. I cannot wait to try more!
07/01/2021
Choyang L.

United States
Lacking, something...
Loved all the fabulous spices I got with this same order, but this book has something indefinable lacking... I have been a big fan of Tony Bourdain, ever since I read "Kitchen Confidential" ! At that time I was working as a cook, and a chef friend of mine gifted it to me, right after it was first released. Over the years I have enjoyed Tony's various TV shows and his other books, but that one remains my favorite! So, when I heard about this book, I was anticipating more of his insights, entertaining stories, and unique humor, and his engaging manner of making connections with people from all over the world and in various cultures! As I understand it, he did do much of the basic preliminary note-taking on this one, over several years of journaling during his travels. But this book was put together by a long-time collaborator friend of his after his death, and sad-to-say, it's fairly boring and lacking that wonderful Tony "spark", like his other books and TV shows; the essential Heart of Tony is missing! There are some interesting tid-bits here and there, but overall, quite disappointing. I think that the collaborator/story compiler worked on this project with the best of intentions, but...it falls flatter than a hot souffle in a winter blizzard ! RIP, Tony, you are greatly missed ♡♡♡
06/21/2021
Anonymous

United States
love
Love this book so much!!!!!!!!
06/12/2021
Jeannine K.

United States
World Travel
perfect - it was a gift to a friend - she LOVED it