Our cardamom is sweet and tart, reminiscent of summer fruits, fresh herbs and cut grass. The cardamom fruit turns yellow as it ripens and has a slightly softer, sweeter flavor than standard green cardamom, but is perfect in recipes that call for green cardamom.
This ground cardamom is made from whole pods ground into a coarse powder, which has the added benefit of thickening dishes, thanks to the cardamom pod's husk. 
You may need to grind it further into a finer powder texture if it's not going to go through a long cooking process (like with baked goods).
What they're saying
"Slightly softer and sweeter, this aromatic cardamom comes from the high-altitude cloud forests of Guatemala."
SOURCING
Guatemala exports 80% of the world's cardamom, but the spice is virtually unknown in local markets. It is grown exclusively for export, mostly on tiny plots by indigenous farmers in the country's remote mountainous region.
Guatemala's cloud forests are ideal for growing cardamom, which thrives in temperate high-altitude environments with plenty of rainfall. The comparatively low temperatures in the mountains during the harvest season (November-January) ensure that the cardamom has very high levels of fragrant essential oils.
Our cardamom is grown on one of the only single-estate cardamom farms in Guatemala, which is also the only farm to manage the supply chain in its entirety, from cultivation to harvesting, drying and export. Cardamom is officially graded only by its size and green color; however, those factors don't correlate to flavor. This cardamom has a yellow tinge since it's allowed to ripen fully, resulting in softer, fruitier, and overall more complex flavor.
Meet the Farmer:
Our relationship with partner farmer Don Amilcar in Guatemala is one of our longest-standing and closest farmer partnerships. Maybe he was amused when Ethan first visited the farm in 2016 and hauled back a duffel back full of Don Amilcar's vine-ripened cardamom pods in 2016. We all hoped that would be the beginning of a long partnership... and it was.
In 2020, we brought in more than 20,000 pounds of spices from him, which, among other things, helped him build a new farmhouse. (Last photo, scroll to the end. )
Don Amilcar planted his first cardamom vine when he was 9 years old. In the years since then, he's created the only vertically integrated cardamom operation in Guatemala with his own farm, his own drying facility and now, his own export operation run by his daughter Meyllin.
His farming operation is so impressive and produces cardamom so good that Saveur called him "the farmer shaking up the Guatemalan cardamom trade."
Want to check out his farm? You can watch a short video we made with him here.
Customer Reviews
Write a Review
Ask a Question
Filter Reviews:
cardamom
flavor
spices
coffee
Barrel
aroma
Burlap
everything
cooking
pods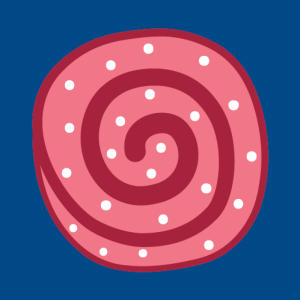 BC
11/01/2021
Becky C.

United States
Delicious Cardamom for Baking!
Cardamom is one of my absolute favourite spices, and I love to add it to my baked goods. Burlap & Barrel's cardamom is so delicious! I love using it all year, but I especially love it during the holidays when I bake a lot of Scandinavian goodies. (Since this cardamom is more coarsely ground, I definitely recommend grinding it down a little more if you're using it for baking. Well worth that tiny extra step though!)
08/17/2022
Sharon R.

United States
Fresh and Flavorful
I have been extremely pleased with the spices from Burlap & Barrel. Spices are fresh, flavorful and fragrant. I can smell and taste the difference between B & B's spices and other brands. It has made a difference in my cooking. I especially value the focus on using spices from small, independent farmers. I have recommended B & B to my friends and family and will continue to purchase my spices here.
08/17/2022
Valerie R.

United States
The jars almost all gone!
I bought the spice appx 3 weeks ago and I've used almost half the jar. To be fair cardamon is my favorite spice, I put it almost everything, savory, sweet, coffee and I whatever I think needs a little touch of sweet/warm/complexity. Sometimes you do need to give this a little 'grind' in your mortar and pestle. Enjoy!!
06/27/2022
Anonymous

United States
Cloud Forest Cardamom
I use this stuff in many of my spice mixes. Lately I've been combining it with coriander on grilled veggies. So aromatic! So yum!
04/16/2022
Anonymous

United States
Easy to use.
Very fragrant, and great for those moments when I don't feel like grinding it myself.