Our friends at Jono Pandolfi are known for making beautiful ceramic dishware that is durable enough to stand up to the wear and tear of restaurant kitchens. In fact, you might have been served dinner on a Jono Pandolfi plate if you've dined at Eleven Madison Park, Jean-Georges, the MoMA's restaurant and café, Razza and many other fine-dining establishments.
We met the Pandolfi brothers a few years ago and have been tossing around spice-related pottery ideas ever since. It turns out that they've never made a bowl with a lid, so we thought this would be the perfect excuse. To celebrate our 5th anniversary, Jono Pandolfi used their foundational dark brown clay and paired it with a custom colored glaze that echoes our signature rich burgundy. Each bowl is stamped with the Burlap & Barrel logo.
The result is a hand-thrown, bespoke spice mixing bowl that uses a combination of traditional techniques such as slip casting, jiggering, and good old-fashioned wheel throwing. They're hand-thrown in New Jersey, in a warehouse on a cliff overlooking the Hudson River. 
We've been using these bowls in our home kitchens to make DIY spice blends, as pinch bowls, salt cellars and even for coffee and tea because the lid keeps them hot. They're beautiful, functional and very well made. The bowl is deep enough to thoroughly mix your spices without any risk of spilling, and the lid helps keep your spice blend fresh on your countertop. We hope this bowl will inspire you to experiment with your own spice blends!
Style: Handmade and hand-glazed ceramic bowl with lid
Size: 4 x 4", holds about 4 fluid oz
Material: US-sourced, food-safe ceramic and glaze
Dishwasher- and microwave-safe!
Pair your Jono Pandolfi bowl with our Fundamentals 6-Spice Collection for an extra-special gift and receive a copy of our new spice technique book, From Grind to Garnish: 13 Fundamental Techniques for Cooking with Spices.
ABOUT JONO PANDOLFI DESIGNS
Jono Pandolfi produces beautiful, durable dinnerware with US-sourced clays and glazes in Union City, New Jersey. They supply high-end restaurants and hotels, and their products are available online. At their studio overlooking the Hudson River and Midtown Manhattan, a team of 10 artisans works together on each of the 16 steps that go into producing their lovely, handmade dinnerware. They're built to last and are oven-safe, as well as dishwasher- and microwave-safe.
Check out this great video that Eater made while visiting the Jono Pandolfi studio and learn more at jonopandolfi.com
Customer Reviews
Write a Review
Ask a Question
Filter Reviews:
color
spices
cumin
bowl
pots
customers
Christmas
Caraway
salt
stove
12/14/2021
Anonymous

United States
Lovely
I am enjoying this splurge so much! I love to support artists who make things like this. Color and quality are superb
12/09/2021
Gary A.

United States
Very pleased
Excellent experience using spices. .It would be great to organize the recipes in the usual way rather than having them associated with one spice….this would be easy to do and very helpful to your customers. I had suggested this when i first received the spices and never heard back. I am offering to assist you in this effort….
12/09/2021
Anonymous

United States
HAPPY TO INSPIRE ME
WAITING PATIENTLY ON THE COUNTER! I HAVE LEANED TO KEEP SEVERAL ITEMS OUT TO USE INTUITIVELY. CAN'T WAIT TO MIX AND SMELL BLENDS IN THIS SWEET LITTLE CONTAINER.
12/05/2021
Jean B.

United States
Love it
I have lots of spices. I keep this bowl next to the stove and before I start cooking dinner I go to the pantry to contemplate what spices I will use for dinner and they go into the bowl. I've discovered great combinations like caraway and cumin.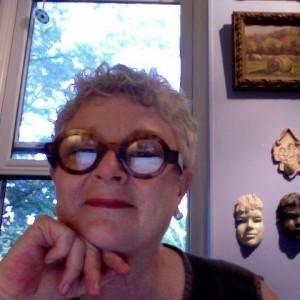 AE
12/03/2021
Anne E.

United States
Just Beautiful!
Many thanks for this delightful little bowl. I guess that I could have used any of the nice ceramic small bowls that I have - all without tops. But this is the perfect size and it has a top. Merci
11/19/2021
Phyllis W.

United States
Lovely Lidded Bowl
I ordered and received a Jono Pandolfi Ceramic Spice Bowl a few weeks ago. It sits on my dining room table and carries the "special" salt I placed in it. What a lovely piece of ceramic to grace my table. Hope they restock soon so I can buy several as Christmas gifts.
10/31/2021
Jean J.

United States
Pottery perfection!
I've been collecting pottery since the 1970's. I am very selective. These little pots are beautiful as well as useful. I have 2 and I am ordering more. I will attach a little wooden scoop to the lid knob to use with pepper flakes. Bring more in this color from the potter please.
FREQUENTLY BOUGHT TOGETHER