Our Ea Sar black peppercorns are grown by Dūng and Thanh using regenerative integrated agricultural techniques. They're our same partner farmers who grow our Purple Peppercorns. We loved their Purple Peppercorns so much that we bought their entire peppercorn harvest this year.
Ea Sar Black Pepper is a combination of two heirloom pepper varieties, Vĩnh Linh (grown by Dūng) and Trâu Xanh (grown by Thanh). Together, the two types of sun-dried peppercorns hit a perfect balance of fragrance and flavor.

Origin: Dak Lak, Vietnam
Aliases: Black peppercorns

Process: Sun-dried
Ingredients: 100% black peppercorns, organically grown (Piper nigrum v. Vĩnh Linh and Trâu Xanh)
Tasting notes

: Fresh Herbs • Dried Fruit • Tropical Heat
COOKING
SOURCING
Peppercorns grow on vines in bunches like grapes. The red peppercorns are ripe, and the red fruit has a mild, sweet flavor. Allowing the peppercorns to ripen on the vine is tricky - peppercorns on the same vine ripen at different rates, and the peppercorns become a bigger target for birds and can mold as they ripen. However, when a skilled farmer can pull this off, the payoff is a warm, fiery peppercorn. These are black peppercorns, but they are fully ripened on the vine into a complete expression of their sweet, savory, fiery flavor. 

Meet the Farmers: Meet Dūng (left) and Thanh. We spent a couple of days on their farm, helping with the pepper harvest and learning about their biodynamic, regenerative agricultural practices. They're young (Dūng is 23 and Thanh is 30) and they started working together in 2013, with the goal of growing pepper better (and growing better pepper) than their neighbors. Pretty much every other farmer in the region uses chemical pesticides and fertilizers to maximize yields, but Dūng and Thanh believe in using organic growing practices, intercropping with coffee and chili pepper plants, grazing chickens and ducks, and using nitrogen-fixing trees to support their pepper vines.
We started Burlap & Barrel precisely to work with farmers like them, helping connect them with higher-value markets and customers who will appreciate the thoughtfulness and care with which they're growing their peppercorns.
Customer Reviews
Write a Review
Ask a Question
Filter Reviews:
flavor
pepper
spices
taste
kick
Tellicherry
anything
grinder
stuff
friend
09/11/2021
Anonymous

United States
I didn't know pepper had so many flavors
This pepper is less strong than the Zanzibar I ordered at the same time. It is more subtle yet still very peppery. I would order again.
08/31/2021
Marika G.

United States
Simply love it!
This is a fantastic new turn on black peppercorns for me. I am used to Indian Tellicherry or Aranya peppercorn and I think my being already well versed in peppercorns uses in my kitchen, El Sar Black Pepper simply enchanted me with its dense, spicy but tasty flavour and taste - I like grinding black peppercorns fresh onto fried potatoes of many things - this one is perfumed by fried potatoes umami itself.
08/24/2021
Anonymous

United States
EA SAR black pepper
A unique and warm and wonderful pepper. A delightfully new pepper experience. A great flavor enhancer.
08/16/2021
Ava M.

United States
Good but your Purple Peppercorns are the best.
Ground a blend of silk chili, tomato powder, cobanero chili for table use. Great on soft boiled eggs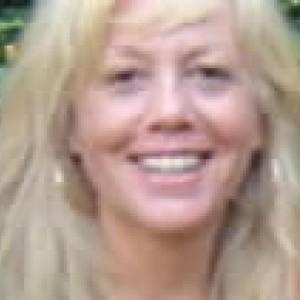 KC
07/21/2021
Kate C.

United States
Nice pepper instead of plain old supermarket variety
I like this pepper very much. I need to get a better grinder, but that's my issue. It's flavorful, but still tastes like pepper. Don't think it's going to be weird. I will continue to try B & B's selections of spices!
FREQUENTLY BOUGHT TOGETHER