*Unlike our spice jars, the pickles do not come with a plastic band around the cap. They're sealed like jam jars, and you'll hear a slight "pop" when you open them for the first time.*
We are in love with Atina Foods' deliciously crunchy, Good Food Award–winning Garlic Scape Pickle. For the new batch of this super-popular this collaboration (it sold out quickly last year!), they used Bird's Eye Chilis, a small but powerful chili grown by our partner farmer cooperative in Tanzania, along with local garlic scapes from upstate New York and Atina's blend of spices.
They're a salt ferment, with no added vinegar or water, and they retain their delicious crunch throughout the fermentation process!
Try these on mashed potatoes, in a tuna salad, in salad dressings or anywhere you'd use capers.
Origin: New York, USA
Process: Garlic scapes are chopped and fermented with salt and spices
Ingredients: NY garlic scapes, salt, fenugreek, mustard seed, asafoetida (gluten-free), bird's eye chili
ABOUT ATINA FOODS

Real-life (and business) partners Carrie Dashow and Suresh Pillai launched Catskill, New York-based Atina Foods in 2015. 
Atina Foods is known for their holistic food that uses local produce. Their recipes are evolved from Suresh's traditional upbringing in Kerala, South India, the ancestral home of Ayurvedic health practices and a place where one considers food as medicine eating for health is a practiced custom.
Each condiment has a carefully considered beneficial combination crafted to balance 6 basic tastes classified in Ayurveda as Sweet, Sour, Salty, Bitter, Pungent (hot) and Astringent (earthy/fermented), to generate a unique complexity of taste that is as delicious as it is beneficial to your health!

Learn more at atinafoods.com

Customer Reviews
Write a Review
Ask a Question
Filter Reviews:
salads
crunch
combination
meal
heaven
lemon juice
broccoli
deliciousness
potato salad
chicken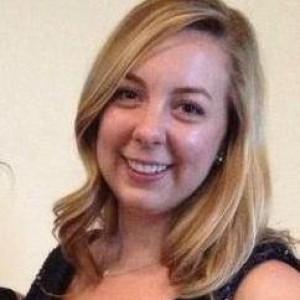 ED
03/10/2021
Emma D.

United States
Delish
AMAZING. I so highly recommend. These add saltiness and garlicky-ness that is perfect.
03/09/2021
Anonymous

United States
Not my thing
For me these were too chewy and too spicy
03/02/2021
Anonymous

United States
Lovely
These were awesome! They've livened up dishes from deviled eggs to tuna salad to omelettes.
03/01/2021
Dorothy R.

United States
Yum
Today, I had these on my steamed broccoli (along with cannellini beans, lemon juice, olive oil, salt and pepper). Delicious! These pickles are a great combination of heat and crunch.
02/16/2021
raimie w.

United States
Yumsville
Topped my salads with the scapes and deliciousness was mine!
FREQUENTLY BOUGHT TOGETHER