Our purple peppercorns come from a small organic farm in Vietnam, where they are grown by two friends, Dūng and Thanh. They carefully pick the peppercorns at peak ripeness, producing a complex, fruity black peppercorn with an aroma like strawberries and a kick like a jalapeno.
Grind it fresh over grilled meat or veggies, tomato-based sauces or fresh fruit.

Origin: Dak Lak, Vietnam
Aliases: Red peppercorns, black peppercorns, black pepper

Process:

 

Sun-dried

Ingredients: Vine-ripened black peppercorns (Piper nigrum)
Tasting notes: Strawberry • Cacao Nibs • Pickled Plum
COOKING
SOURCING
Peppercorns grow on vines in bunches like grapes. The red peppercorns are ripe, and the red fruit has a mild, sweet flavor. Allowing the peppercorns to ripen on the vine is tricky: peppercorns on the same vine ripen at different rates, and the peppercorns become a bigger target for birds and can mold as they ripen. However, when a skilled farmer can pull this off, the payoff is a warm, fiery peppercorn. These are black peppercorns, but they are fully ripened on the vine into a complete expression of their sweet, savory, fiery flavor. 

Meet the Farmers: Meet Dūng (left) and Thanh. We spent a couple of days on their farm, helping with the pepper harvest and learning about their biodynamic and regenerative agricultural practices. They're young (Dūng is 23 and Thanh is 30), and they started working together in 2013, with the goal of growing pepper better (and growing better pepper) than their neighbors. Pretty much every other farmer in the region uses chemical pesticides and fertilizers to maximize yields, but Dūng and Thanh believe in using organic growing practices, intercropping with coffee and chili pepper plants, grazing chickens and ducks, and using nitrogen-fixing trees to support their pepper vines.
We started Burlap & Barrel precisely to work with farmers like them, helping connect them with higher value markets and customers who will appreciate the thoughtfulness and care with which they're growing their peppercorns.

Customer Reviews
Write a Review
Ask a Question
Filter Reviews:
peppercorns
flavor
everything
spices
company
black pepper
grinder
eggs
Burlap
cooking
07/02/2020
Madeleine S.

United States
01/20/2022
Theresa R.

United States
Delicious
Love this on just about everything! I keep it on my table now in lieu of black pepper.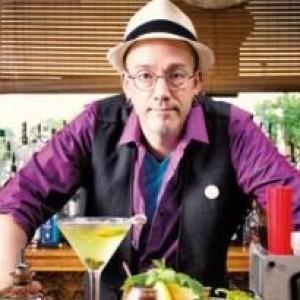 SH
01/16/2022
Sc'Eric H.

United States
Unlike any peppercorn I'd tasted...
Fruity, bright, musky and tingly... Purple peppercorns will make a great addition to any pantry or dinner table. My only complaint is with the packaging: these peppercorns deserve the two-tiered grinder that offers both course and fine grinds. Use it to season consumme, celeriac puree, fish stew... or as a finishing spice for South River azuki bean miso soup.
12/29/2021
Laurel M.

United States
Two thumbs up from @momthefoodie
This pepper elevated not only the flavor of my Swedish-American "köttbullar med flingor" (meatballs), but added fruity notes to the gravy. It is particularly compatible with mushrooms as well. Yummy!
12/29/2021
mary m.

United States
Purple Peppercorns
A "go- to" on everything. A little fruity with a medium peppercorn heat level for me.
Wonderful
We loved these peppercorns so much that we ordered the purple, as well as the Zanzibar, Robusto and White peppercorns to give as gifts with a side order of pfefferneuse. Any other pepper we had has been tossed in favor of that from B & B. The aroma alone is a treat. Thanks!
12/04/2021
Anonymous

United States
The Extra Pop of Flavor
The floral notes in the purple peppercorns are delightful in so many things, but I have definitely been loving the different dimension that they add to the pickled red onions I have been making.
01/04/2021
Helene K.

United States
Addicting
Love these peppercorns! I use them every day.
FREQUENTLY BOUGHT TOGETHER