Runamok Maple produces some of the best maple syrup we've ever had, and we've been working on this collaboration for over a year. We narrowed the choices down to Royal Cinnamon- and Star Anise-infused maple syrups.

We couldn't decide, so we went ahead with and made one of each.
Royal Cinnamon-infused Maple Syrup: The sweet and spicy Royal Cinnamon beautifully complements the notes of caramel and vanilla in this maple syrup. Use it as a sweetener in coffee, put it on yogurt and granola, or pour it over vanilla ice cream and add chopped, salted pistachios. 

Winter Harvest Star Anise-infused Maple Syrup: Our Winter Harvest Star Anise gives this syrup a rich licorice flavor with hints of smoke and citrus. (The Star Anise is smoked, after all!) It's great in herbal teas and flan, and on hot oatmeal. It's also a great addition to Southeast Asian cuisine, where anise and a sweetener like palm sugar are common ingredients.
Origin

: Vermont, USA

Process: Maple trees are tapped; their syrup is concentrated, then infused with spices
Ingredients: Organic maple syrup infused with Royal Cinnamon or Winter Harvest Star Anise
ABOUT RUNAMOK MAPLE
Eric and Laura are the husband-and-wife team that started Runamok Maple in Vermont over a decade ago. It all starts in the forest of maple trees (called a sugarbush!) that are tapped for their sap. The sap is then concentrated into maple syrup in their sugar house (also called a sugar sack or sugar shanty).
Runamok Maple is certified organic by the Northeastern Organic Farmers Association and Bird Friendly by the National Audubon Society. The sugarbush also makes excellent homes for migratory birds, as well as indigenous wildlife.

Want to know how the maple is made?
Maintaining a productive sugarbush requires a lot of hands-on, manual labor. The process starts in mid-winter, when the trees are tapped by drilling a small hole in the trunk of a sugar or red maple and inserting a spout. When spring finally arrives and the temperature rises above freezing during the day, the sap starts to run. It comes out as a slow drip from the tap and flows into tubing that is connected to a network that runs throughout the forest, ending in tanks. The entire network is on a vacuum system to keep the sap flowing. Each year is a guessing game as to how long the sap will run. It may go on and off for ten weeks, or it could run for just a few days before the weather warms up too much and the season comes to an abrupt end.

Once the sap comes into the sugarhouse, it is concentrated through a reverse osmosis machine and boiled down to syrup. The boiling process is intense and the hours are long. When there are roughly six weeks to make a year's worth of product, there is no stopping and starting mid-run to catch some sleep. It's an art of endurance and on-the-job problem-solving. Once the syrup has reached the proper concentration, it is filtered and stored in barrels, where it's ready to get infused with spices!
NUTRITIONAL INFO
Serving size: 2 tbsp (30 ml)
About 8 servings per container
Amount per serving:
| | |
| --- | --- |
| Calories | 110 cal |
| Total fat | 0 g |
| Sodium | 5 mg |
| Total Carbs | 27 g |
|  - Total Sugars | 24 g |
| Protein | 0 g |
Customer Reviews
Write a Review
Ask a Question
Filter Reviews:
Royal Cinnamon
star anise
syrup
maple syrup
flavor
stuff
pancakes
cinnamon flavor
waffles
standard
09/24/2021
Anonymous

United States
Unbelievably good!
Both flavors are special — I recommend the star anise one in a vegetable stir fry. The Royal Cinnamon is fantastic on oatmeal—the flavor is truly spectacular.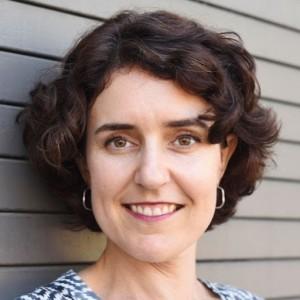 CC
09/15/2021
Crystal C.

United States
Amazing syrups
I adore the star anise (as does my 3 year old), and while I'm not generally a fan of cinnamon as a dominant flavor, the cinnamon syrup is nearly as good. We use them traditionally, with waffles or pancakes or French toast, but the star anise would be great with meat in a glaze.
07/29/2021
Vineeta S.

United States
Bliss in a Bottle
If this were available on tap, that would be incredibly helpful. That being said, as expected - the packaging and product design is lovely. The taste is beautiful and absolutely delicious. The end.
07/12/2021
Anonymous

United States
Rich cinnamon flavor
Amazing maple syrup. Strong cinnamon flavor
06/12/2021
Rebecca O.

United States
Will buy again
The royal cinnamon infused syrup is superlative. I quickly finished the bottle and was sad to see it go. At first I wasn't very excited about the star anise syrup, but it really grew on me and I started to crave the licorice taste.
FREQUENTLY BOUGHT TOGETHER