This trio of blends includes two blends made in partnership with Chef Reem Assil, and our spectacular origin blend Za'atar from Palestine. We've been friends with Chef Reem since we started our respective businesses a few months apart, over five years ago. She run's Reem's, a nationally acclaimed Arab bakery and restaurant in the San Francisco Bay Area. It was even named one of the Food & Wine Restaurants of the Year in 2018.
Our companies are both activist enterprises, where the commercial aspects are in service of more ambitious goals of building a new kind of business rooted in community, equity and transparency, locally and globally.
The food that Chef Reem, Chef Zaynah and the rest of the team create is exceptional. It's creative, culturally relevant and deeply delicious, drawing from family backgrounds and Levantine cooking traditions, the best California produce and (of course) beautiful spices.
Read more about each of the blends below:
Baharat (Seven Spice Blend) | بهارات

"Baharat, which literally means spices in Arabic, is a blend that varies across the Arab world in both combination and number of spices. In the Levant, the most common is a 7-spice blend that relies on warming spices tempered by woody and herbal notes from cumin and coriander. Every family has their own variation and of course seldom have a recipe, but it is a foundational spice that lends itself to the stews, meats and rice dishes that give the cuisine its unique taste." - Chef Reem

Ingredients: Allspice, Wild Mountain Cumin, Nile Coriander, Cloud Forest Cardamom, Royal Cinnamon, Pemba Cloves, Stone Nutmeg

Tasting notes: Rich • Floral• Earthy
Khalta Hara (Chili Spice Blend) | خلطة حارة
"This Khalta Hara is inspired by our iconic house chili spice blend that is flavorful and not overbearingly spicy. It's great as a meat rub, a garnish on dips, and seasoning for roasted vegetables and sauces. The sweetness of the Silk Chili is grounded in the earthiness of cardamom and coriander and accented by the brightness of Black Lime." - Chef Reem
Ingredients: Silk Chili, Wild Mountain Cumin, Black Lime, Nile Coriander, Cloud Forest Cardamom, Royal Cinnamon, salt

Tasting notes

: Fruity • Aromatic • Slightly Spicy

 
Za'atar (Burlap & Barrel Origin Blend)
Our spectacular za'atar is blended at origin in Palestine with locally grown herbs, sesame seeds and sumac. Za'atar is a blend named after its key ingredient, a Levantine species of oregano that flourishes in the region's characteristic arid conditions, and it also includes sesame seeds, sumac and other ingredients, depending on who's making it. Good za'atar tastes savory, deeply herbal, piney, nutty, tart and peppery. 
Ingredients: Za'atar (Origanum syriacum), toasted sesame seeds, sumac, salt, citric acid
Tasting notes: Mountain Herbs • Toasted Sesame • Tradition
SOURCING
ABOUT REEM'S
Reem's is a nationally acclaimed Arab bakery and restaurant in the San Francisco Bay Area. We build community through the warmth of Arab bread and hospitality, and our vision is to build strong, resilient communities by providing good jobs, healthy nourishing food and sanctuary spaces for all.
Learn more at www.reemscalifornia.com
Customer Reviews
Write a Review
Ask a Question
Filter Reviews:
spices
Khalta Hara
Baharat
everything
dishes
flavor
recipes
chicken
aroma
cinnamon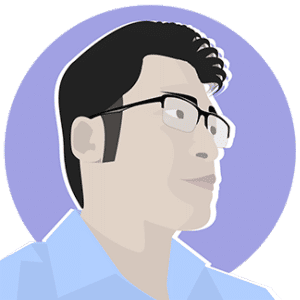 JD
06/02/2021
Justin D.

United States
A whole new flavor experience
All 3 of these blends were completely unfamiliar to me. I got them because they sounded interesting and they did not disappoint! I don't usually use spice blends, so these have been like a shortcut to great Middle Eastern flavors. Note, the za'atar contains some salt (I over-salted the first dish I made with it), and both the za'atar and the baharat mellow as they cook, so be very generous with them. I like using za'atar with fish and grilled chicken, baharat with grilled lamb and roasted bland vegetables like cauliflower, and khalta hara with sautéed greens.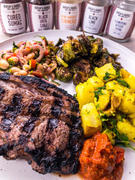 01/14/2023
Zaynah H.

United States
pantry staples!
I love using these spice blends to make things interesting while cooking casually (khalta harra is a staple atop my avocado toast), but I also love using them in so many of the recipes from Reem's cookbook Arabiyya!
08/01/2022
Deborah G.

United States
My new favorite spice source
I've ordered from Burlap & Barrel twice and both experiences were outstanding. The spices are super-fresh and exactly as described (extremely important when ordering online). Will definitely order again.
07/06/2022
Laura K.

United States
I used to spice up my versions of bean burgers, falafel, and veggie fritters. Yum!