Are you chili-curious? Do you ponder the difference between Noble Sweet Paprika and Smoked Pimentón Paprika? Are you caught wondering how hot the Kashmiri Chili is?

While we love to wax poetic about the nuances of each of our chilis, we know that sometimes it's best to keep it simple. That's why we created our Chili Chart that maps both heat levels and flavor profile.

Of course, no chart can truly capture all of the unique flavors of each chili, so we also created an easy guide to each our 10 chilis so you can quickly compare each chili and bring a little heat into your life!
Jimmy Nardello Sweet Pepper Flakes
Grown in upstate New York, these peppers are usually a seasonal treat. Not anymore – we dried and ground them to flakes, so the sweet, creamy flavor can be yours year-round. We love it in stir-fries, sprinkled over salads or eaten straight from the jar.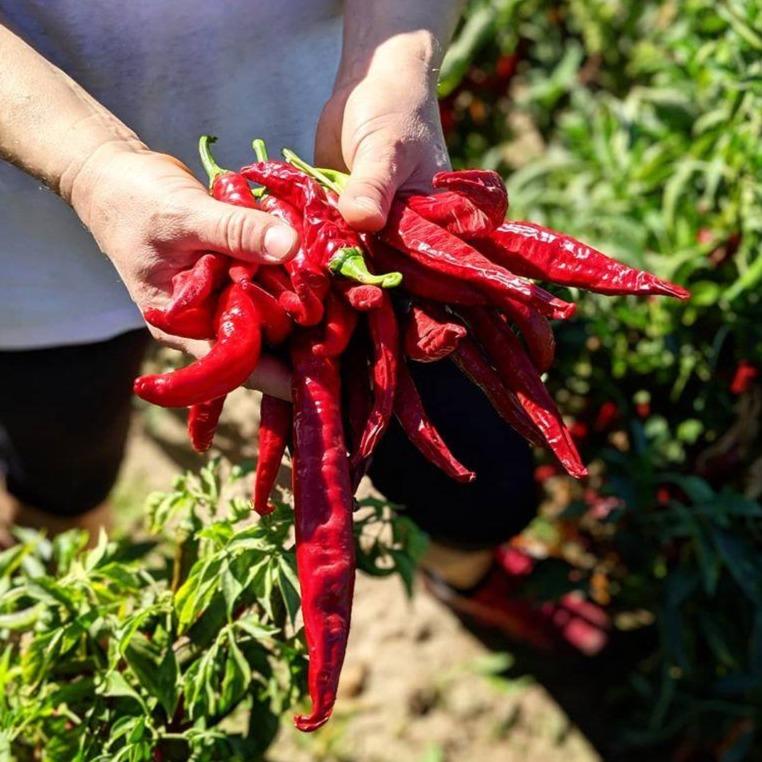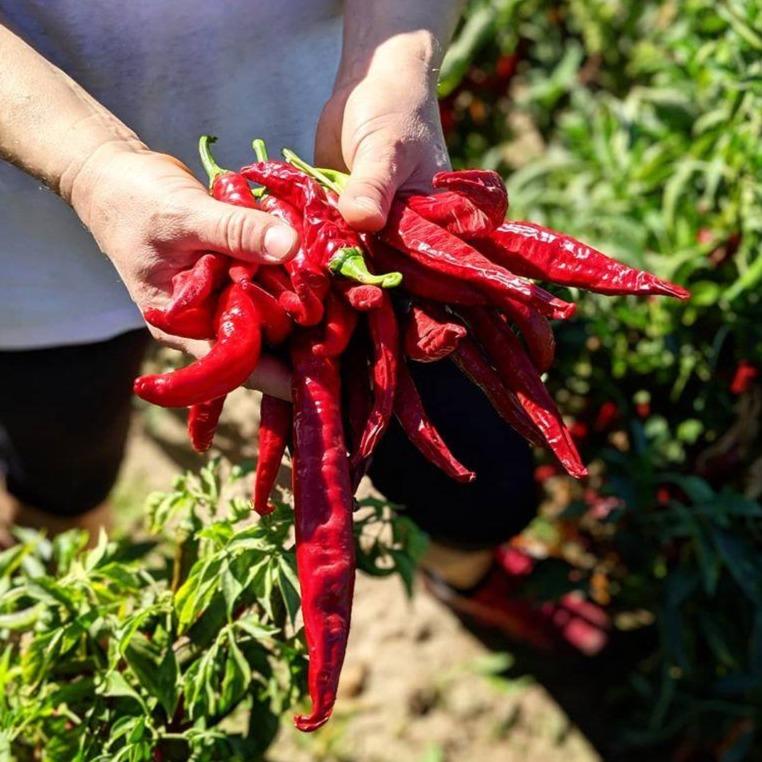 Smoked Pimentón Paprika
This chili powder comes from a family-owned fábrica in the Extremadura region of Spain. Sweet, red pimentón peppers are slowly dried over oak coals, and imbued with a rich, smoky flavor that imparts a savory depth and gorgeous color to any dish.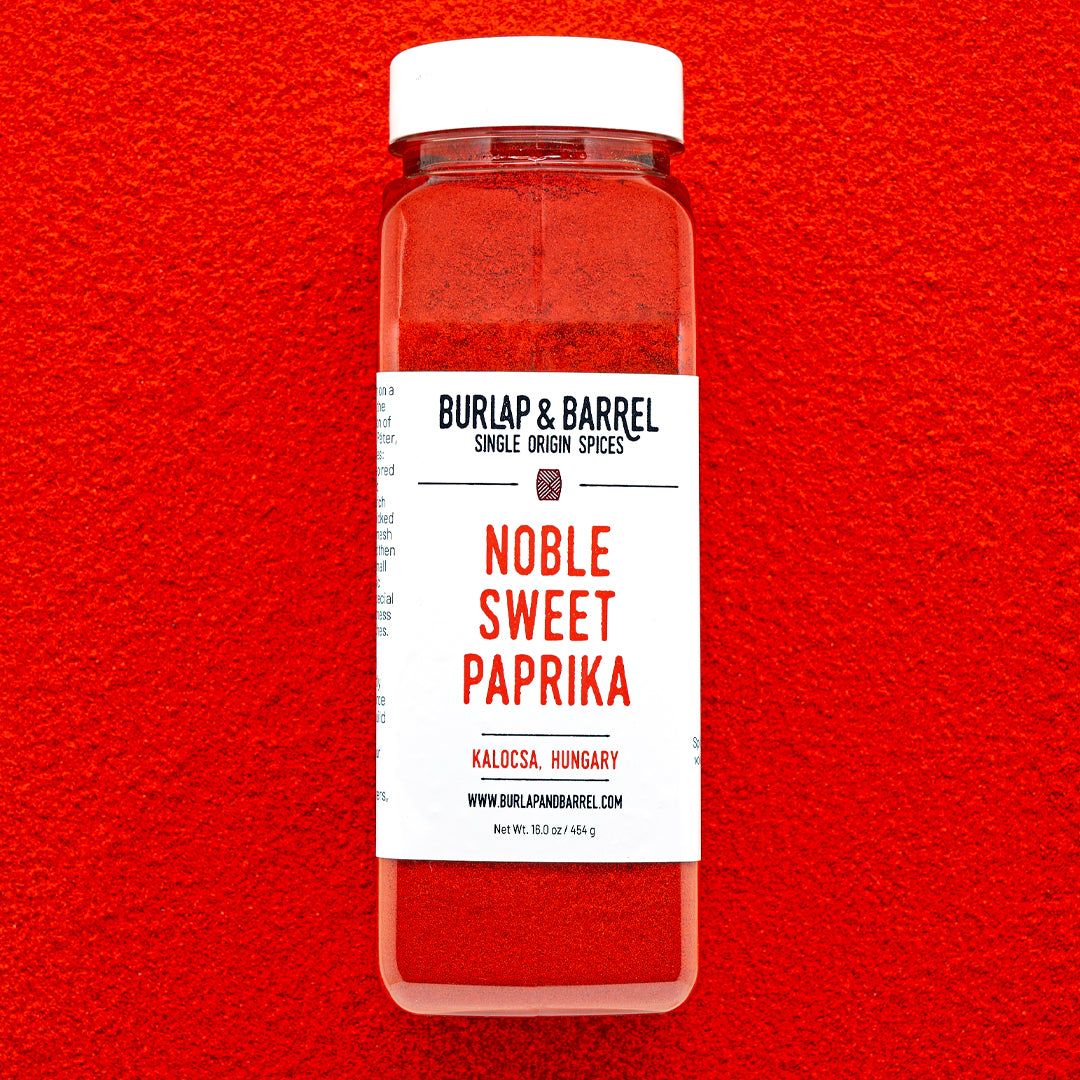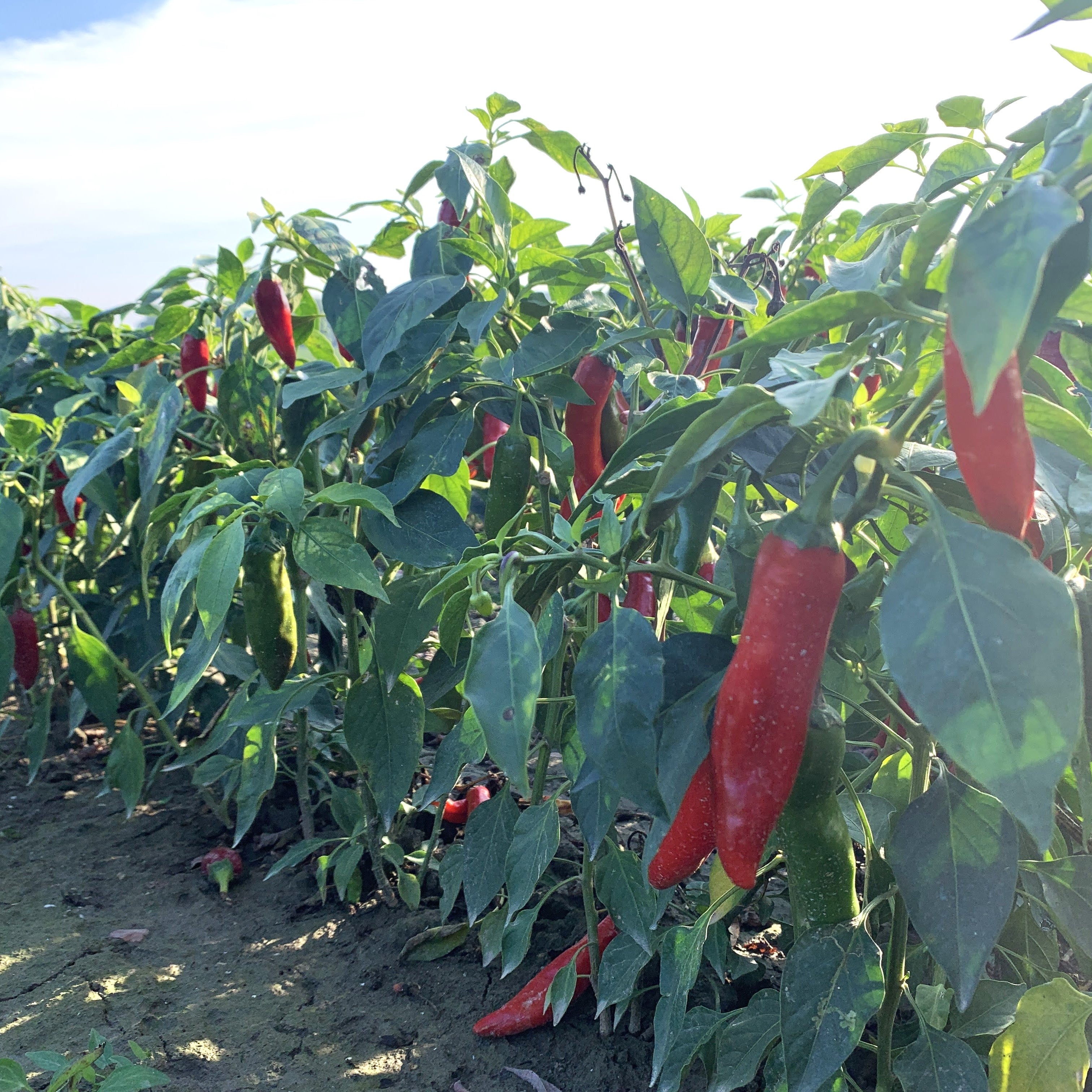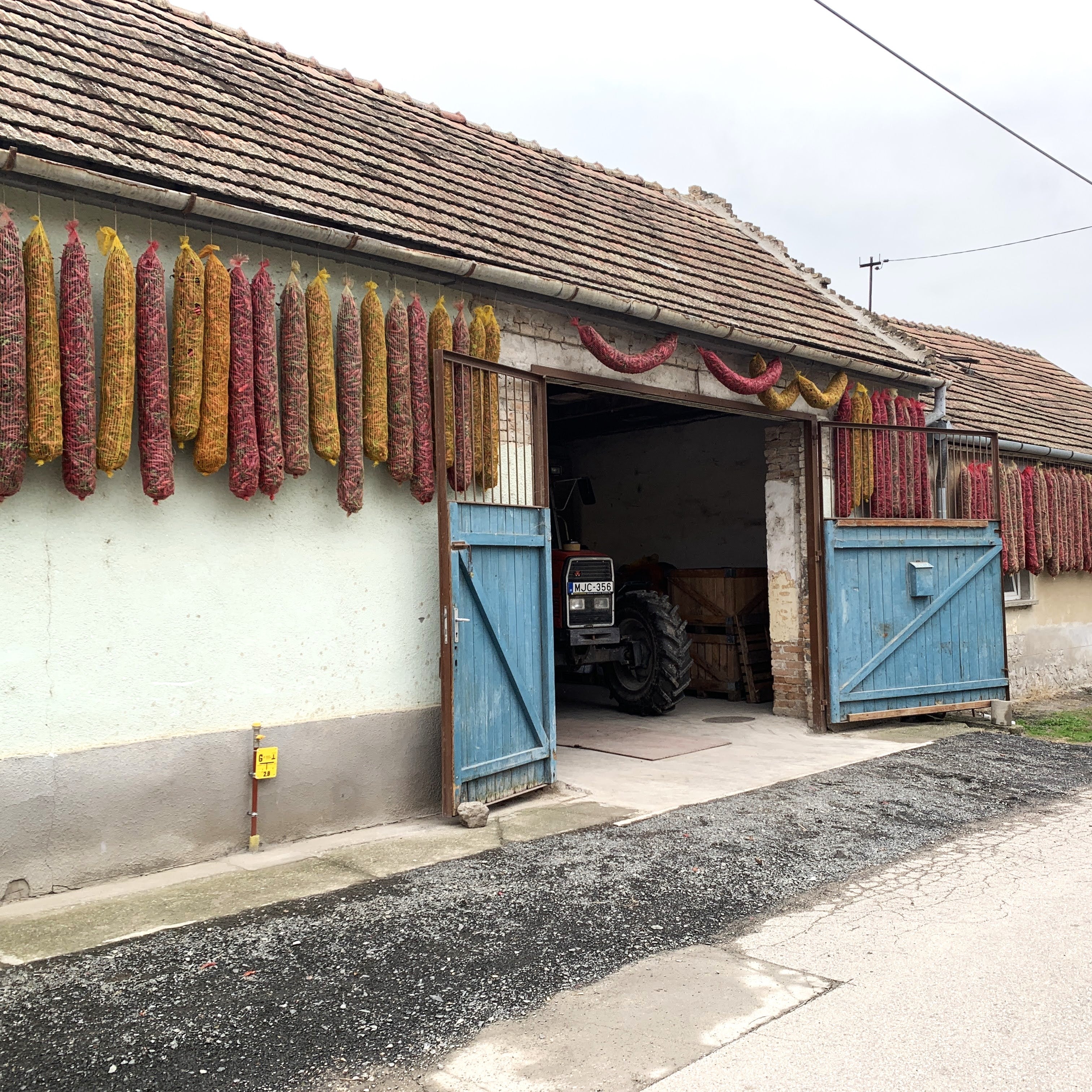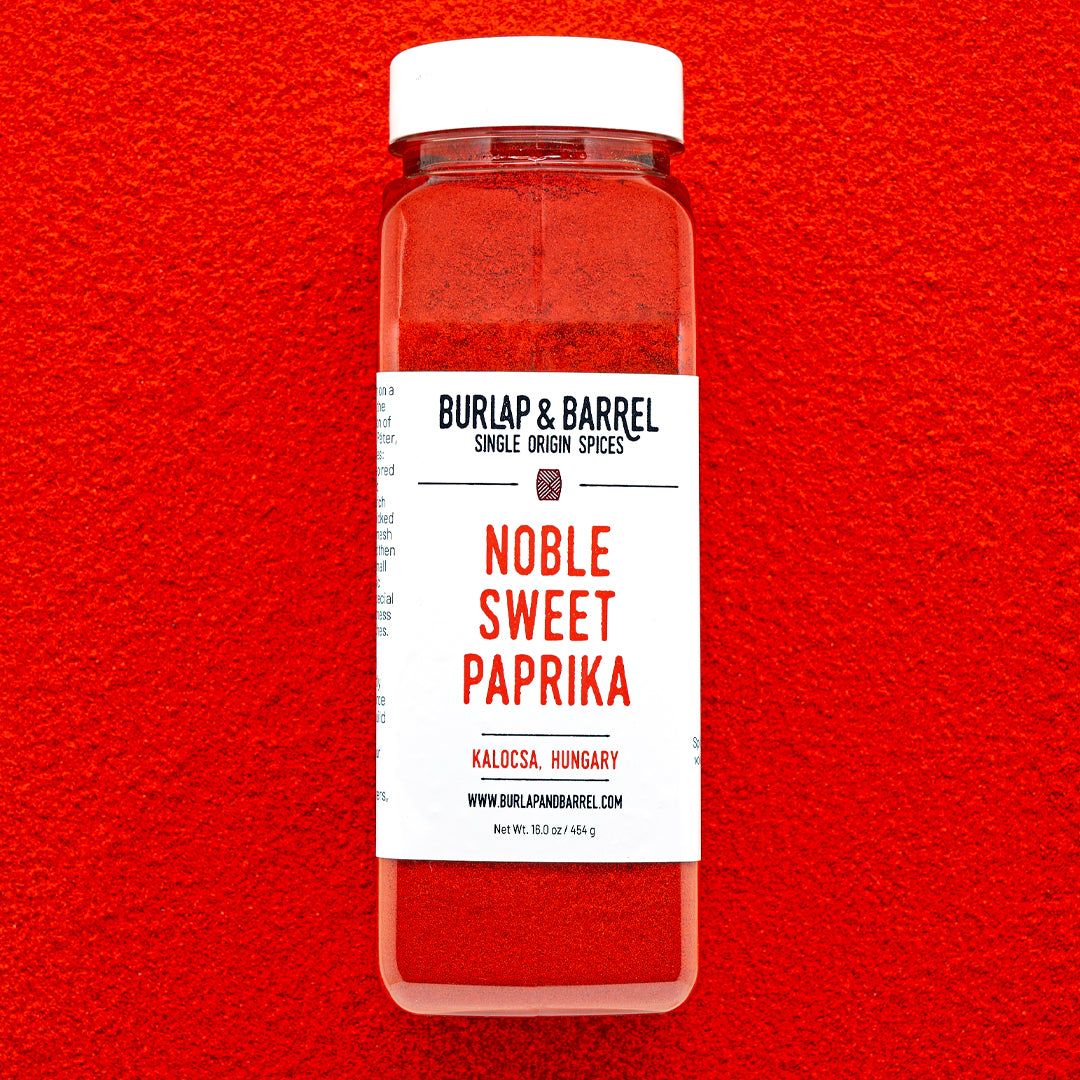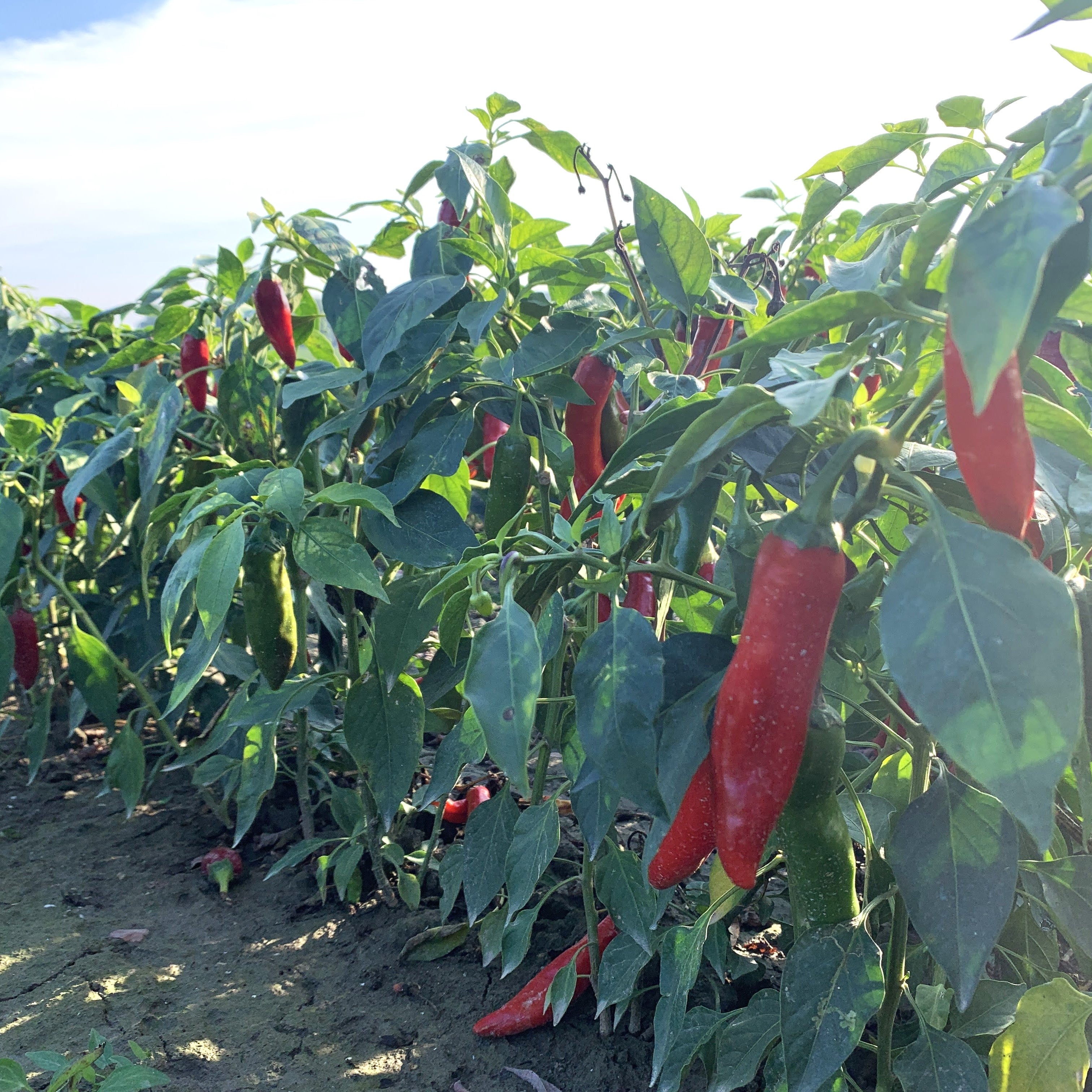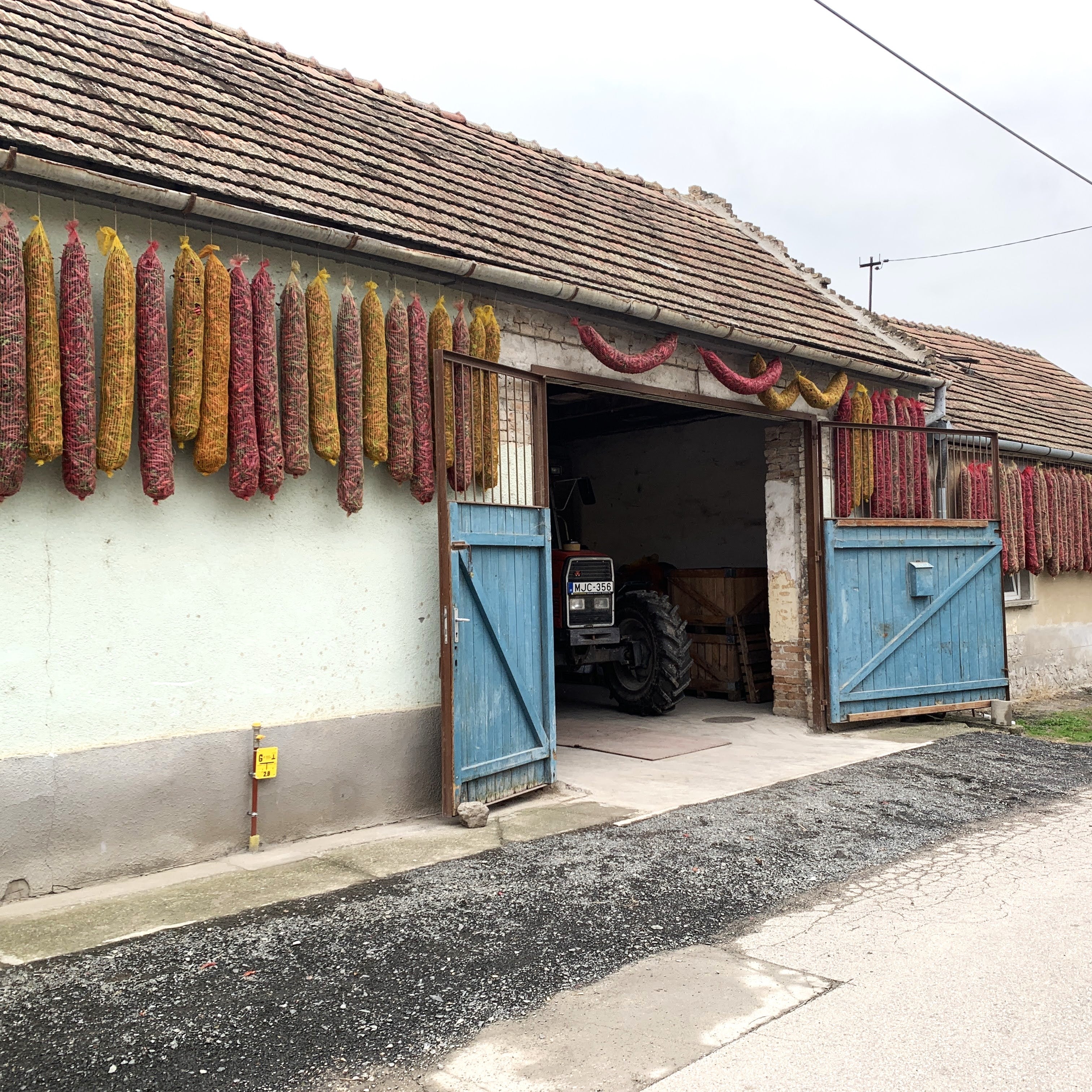 Noble Sweet Paprika
Our very special Sweet Paprika is grown on a small regenerative farm in the oldest paprika-growing region of Hungary. Perfect for classic Hungarian dishes, this sweet paprika adds richness, sweetness and depth to anything it touches.
MILD CHILIS
Black Urfa Chili
Coming to us from Urfa, Turkey, this is the spice that makes everything nice. Its rich, malty flavor and deep color are thanks to the curing process, and it's our best-selling chili for a reason! Goes with anything that needs umami, including brownies.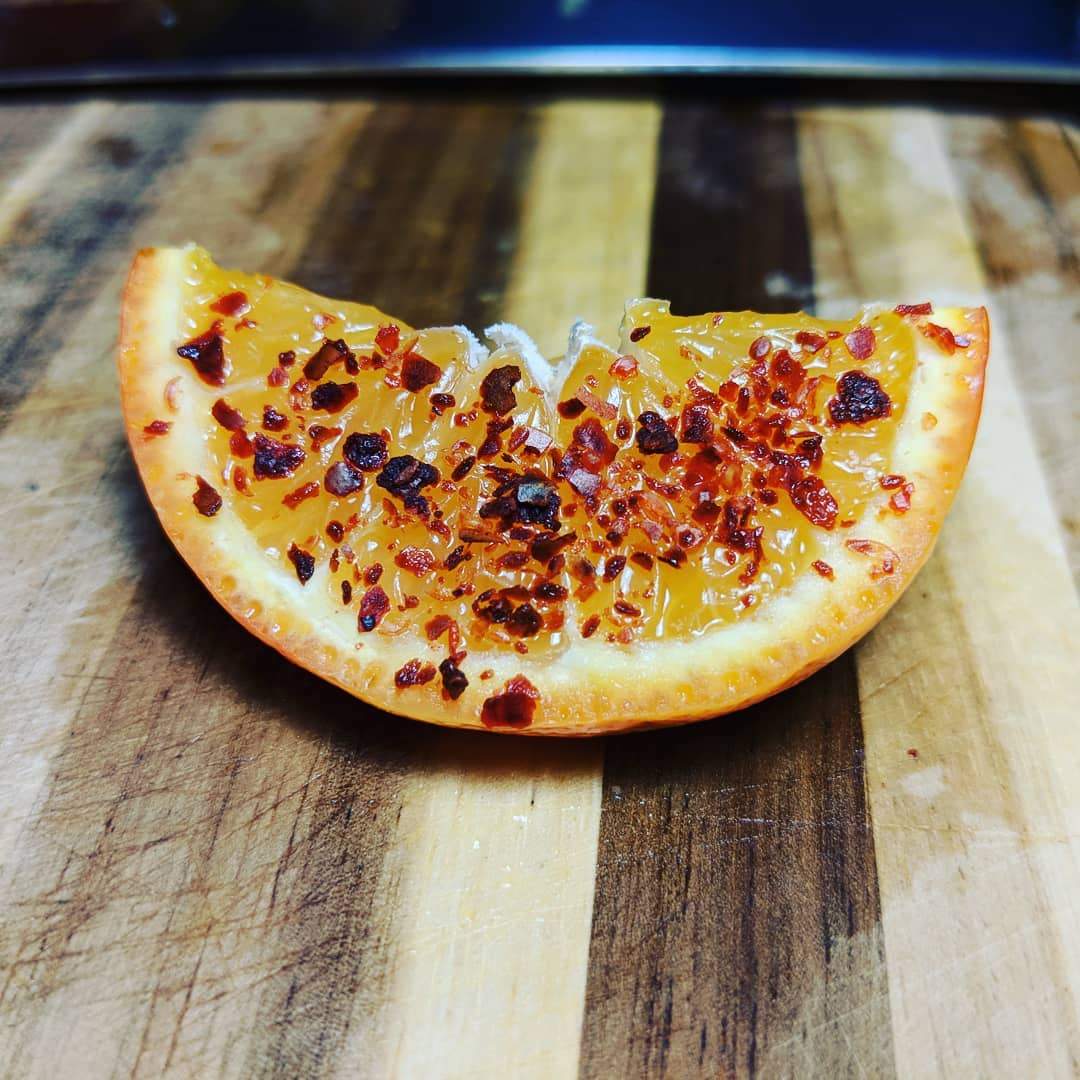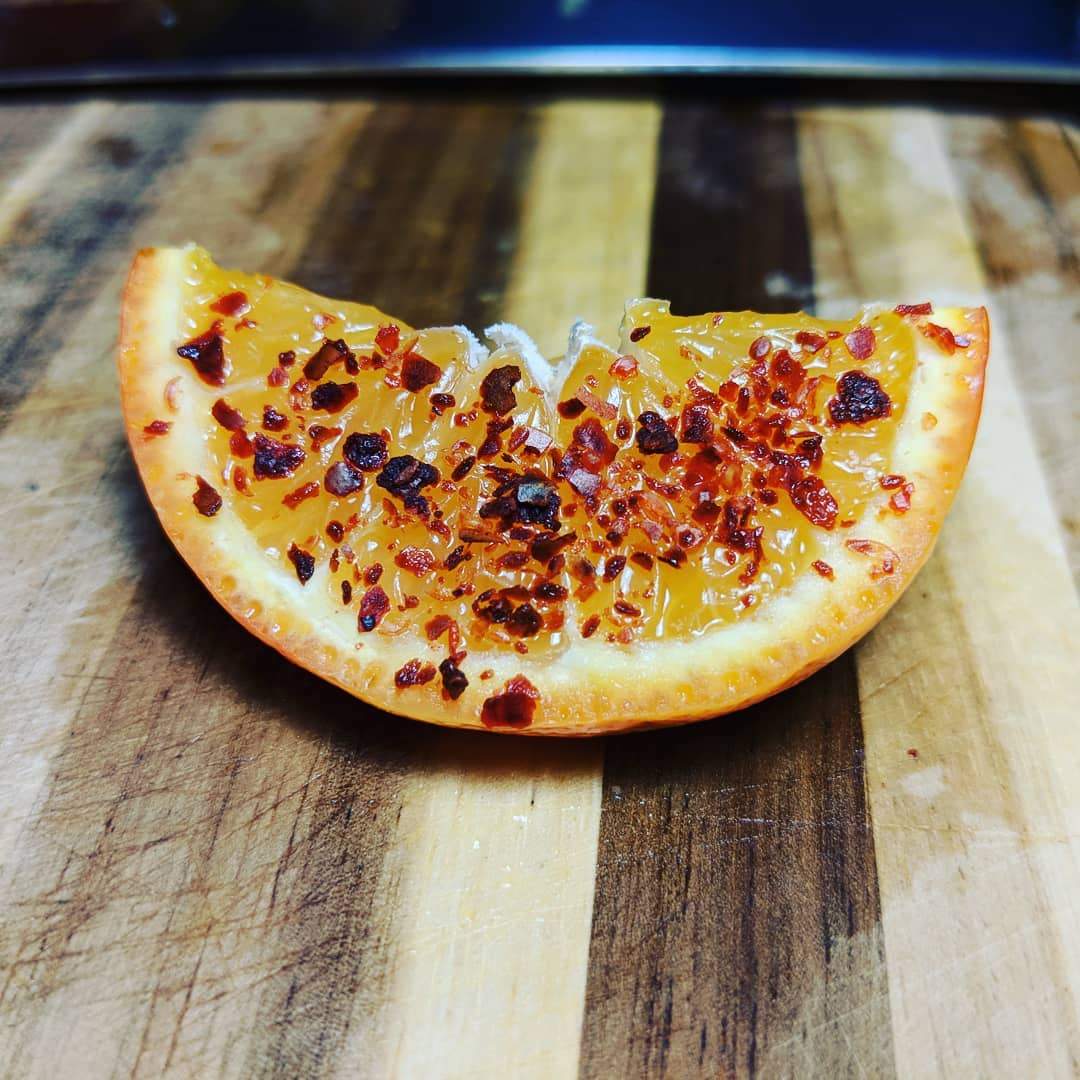 Silk Chili Flakes
Brilliant red and smooth as silk, this is the Turkish variety of the Aleppo pepper, and the vibrant flakes are very versatile. The flavor is reminiscent of a summer tomato with a mild backbone of heat. Try them in burgers, beans, eggs and even cakes!
MEDIUM CHILIS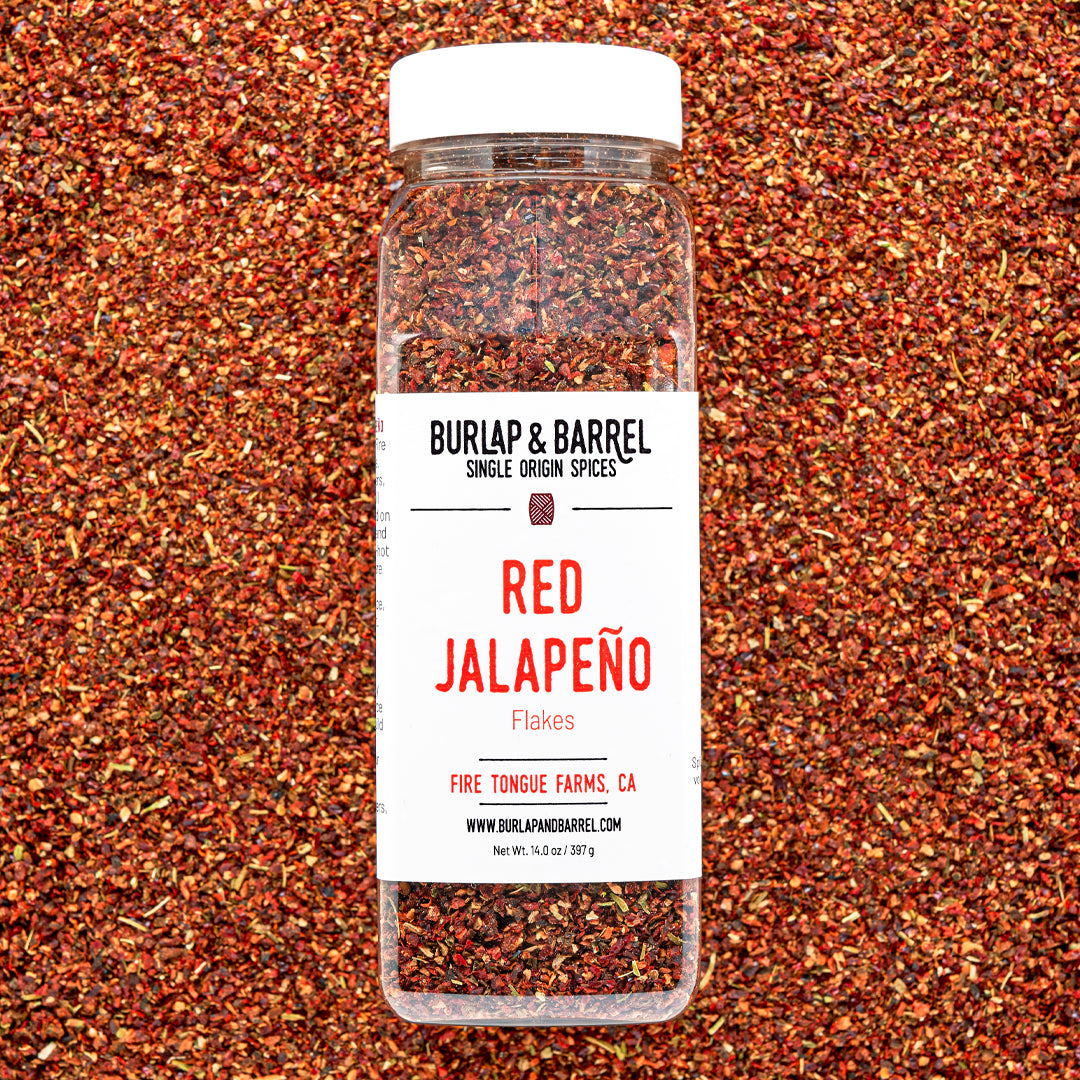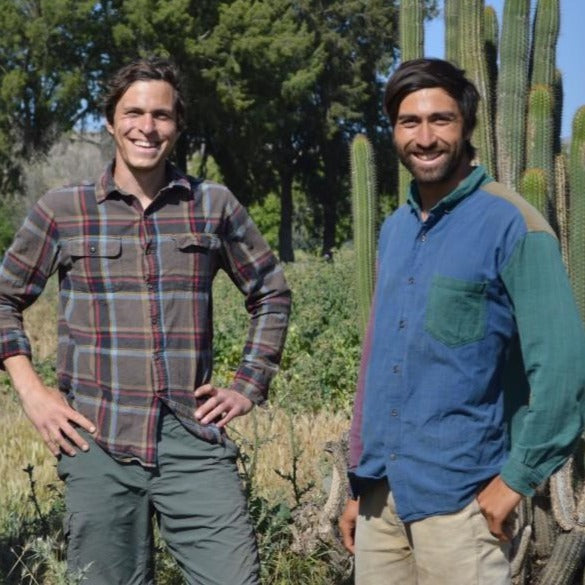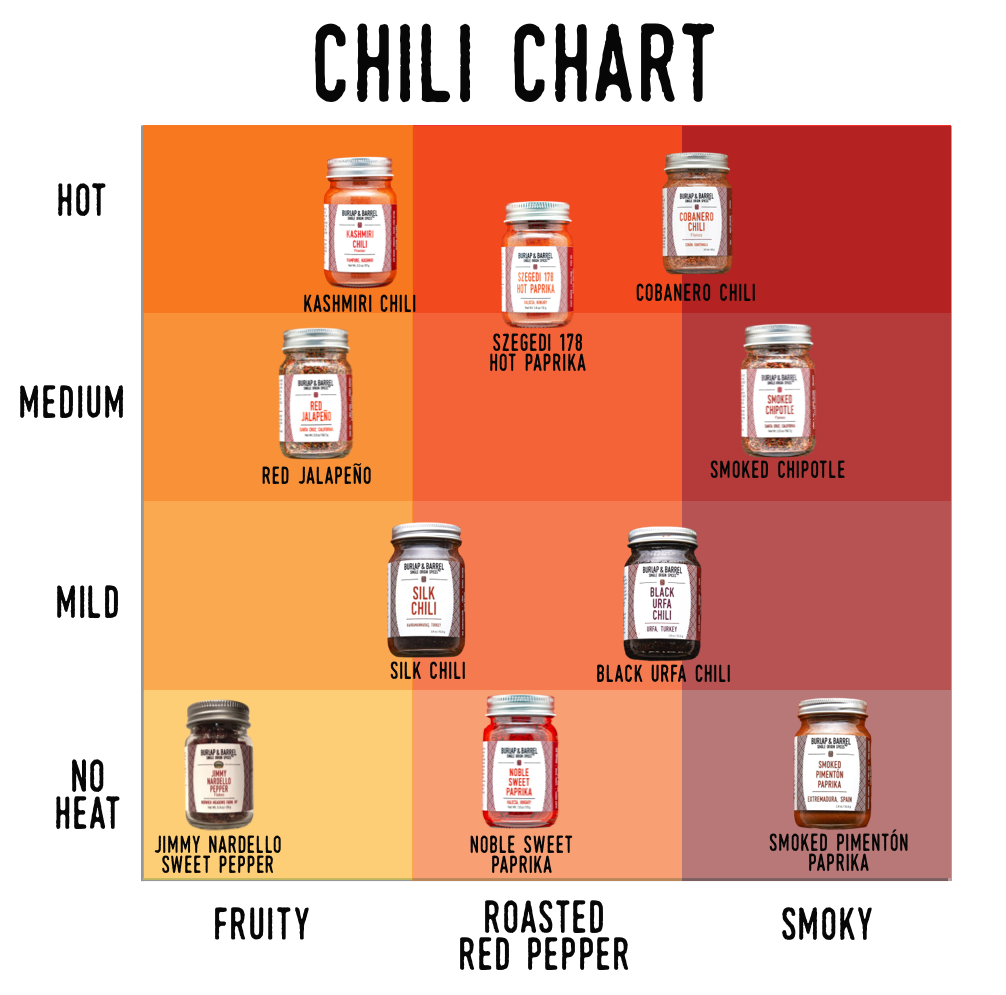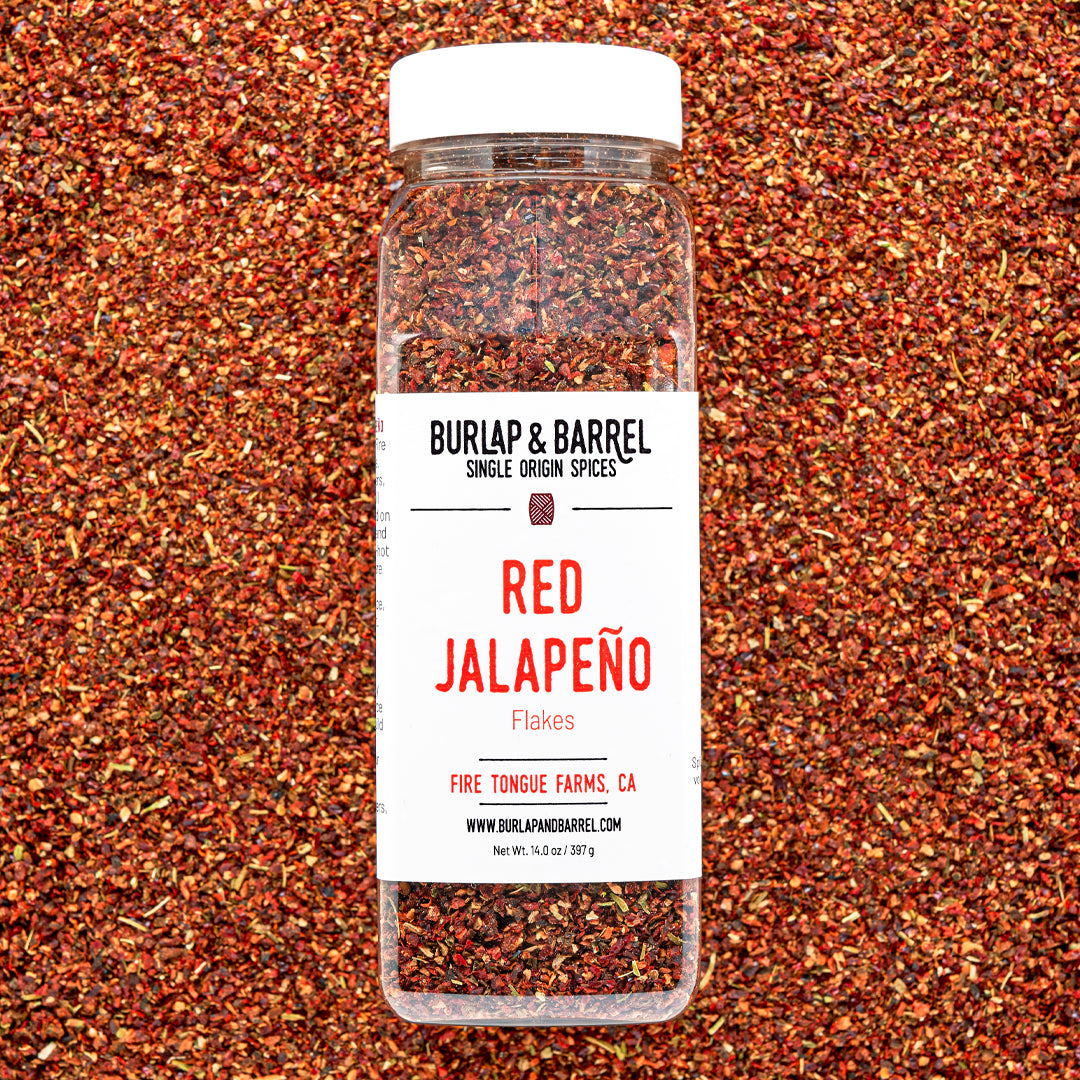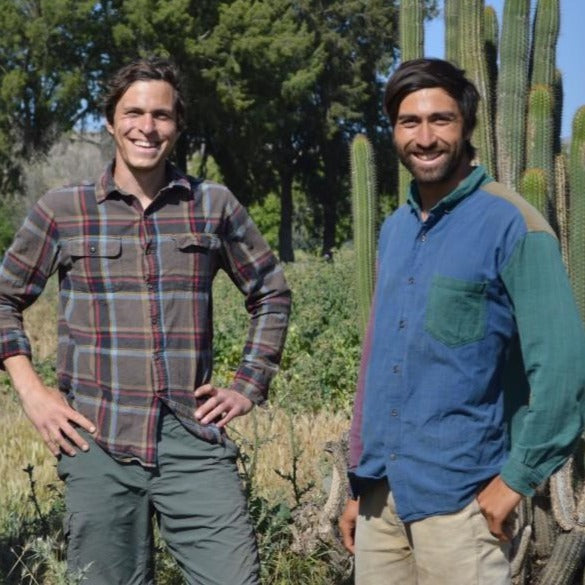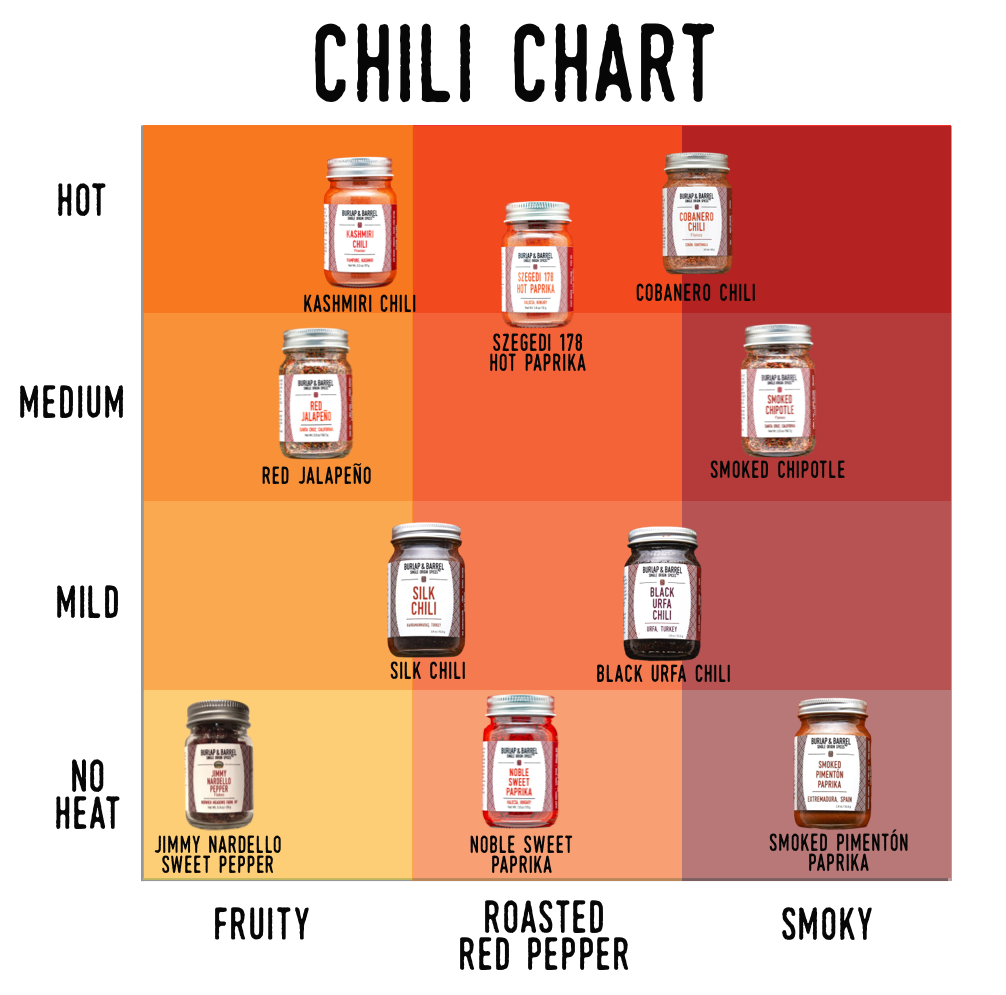 Red Jalapeño Chili Flakes
Grown on Fire Tongue Farms in Santa Cruz, California, these deep-red jalapenos are allowed to ripen on the vine, turning the flavor sweeter than traditional jalapeños. Superb with any protein that gets nestled into a tortilla, sprinkled over pizza, or try it as a spicy topping for popcorn.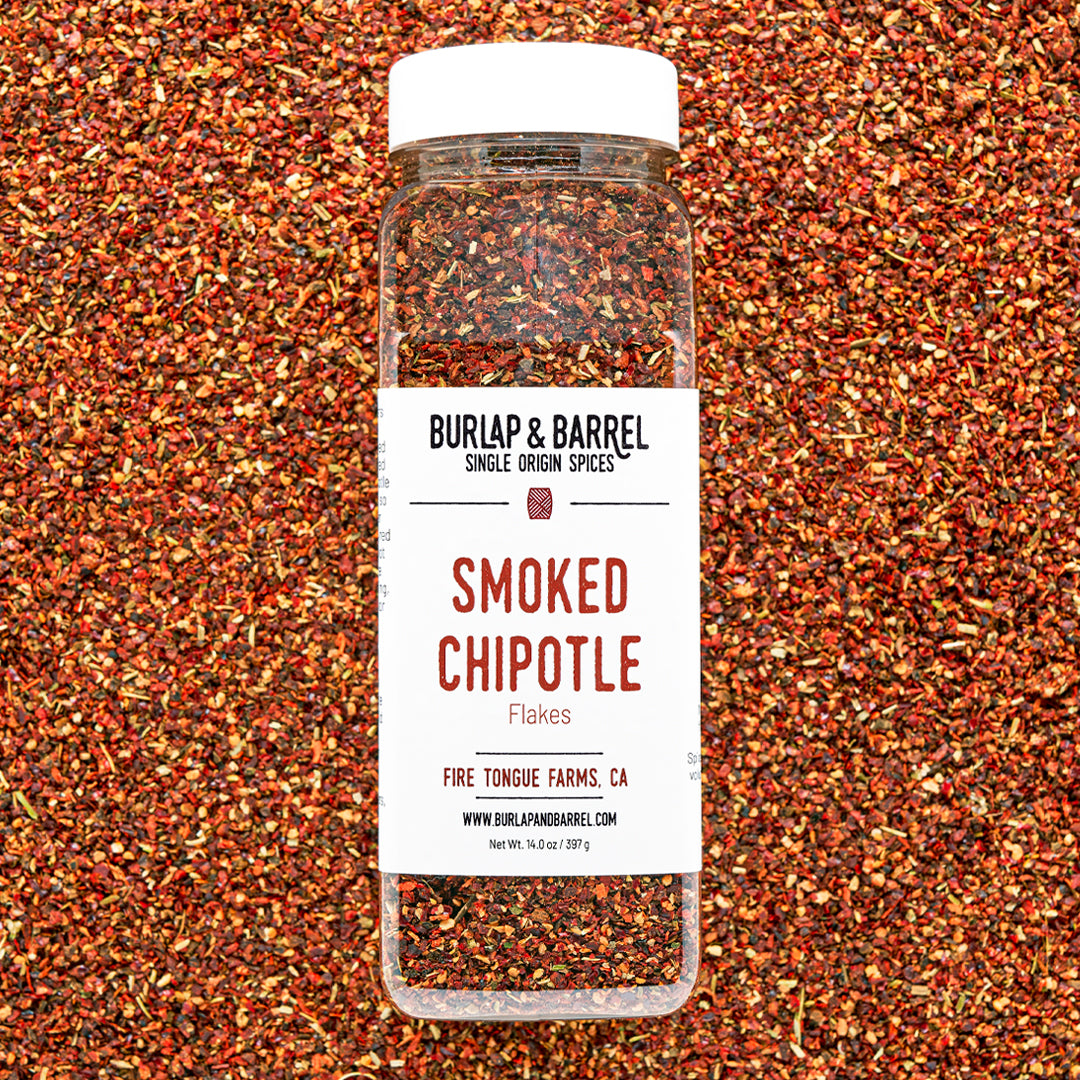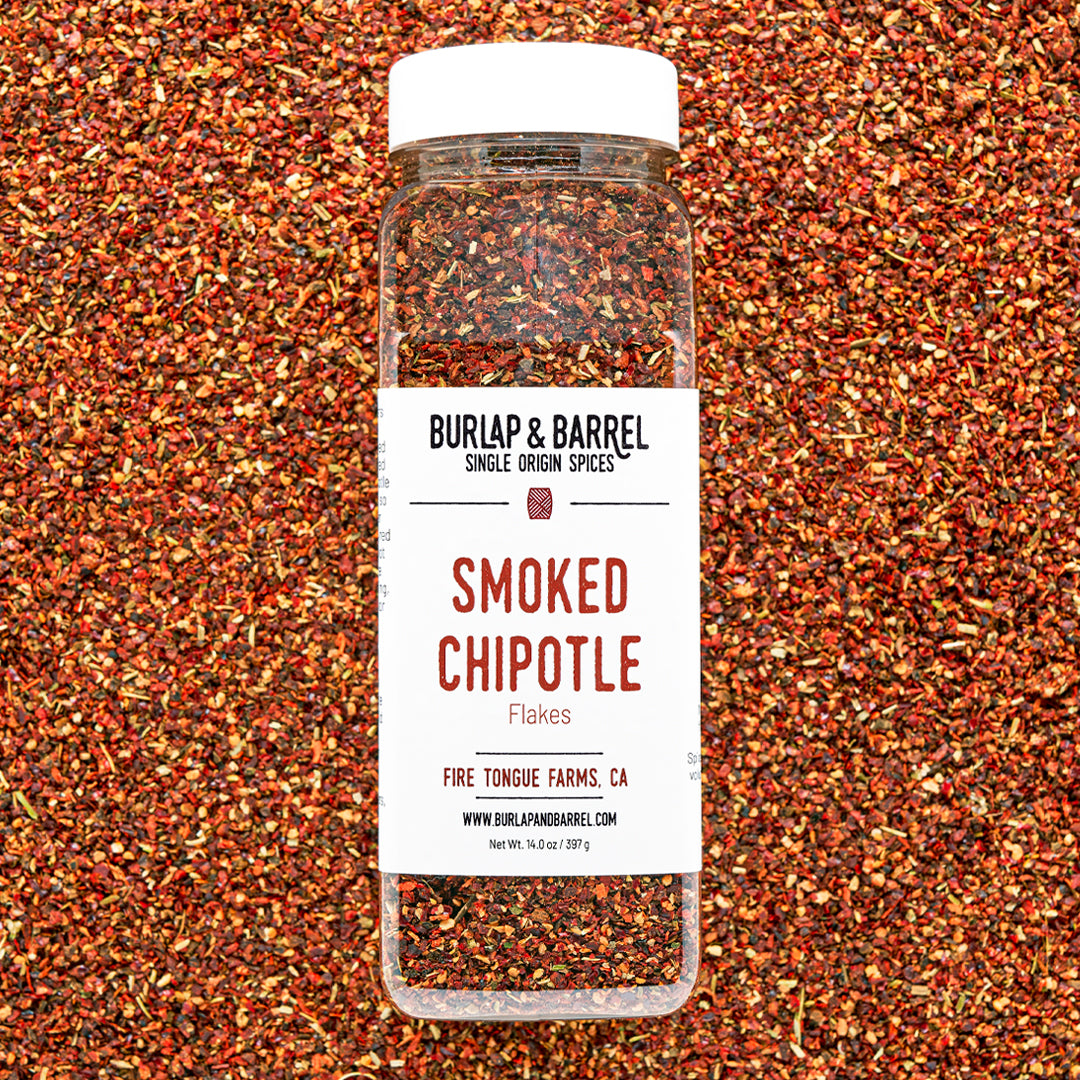 Smoked Chipotle Chili Flakes
Also grown on Fire Tongue Farms, these chilis are smoked over fruitwood from nearby orchards, and are the soulful sibling to our Red Jalapeño Chili Flakes. Sprinkle them over hummus, add them to a hearty black bean stew, or toss them with roasted tomatoes and garlic for that campfire kissed flavor.
SPICIEST CHILIS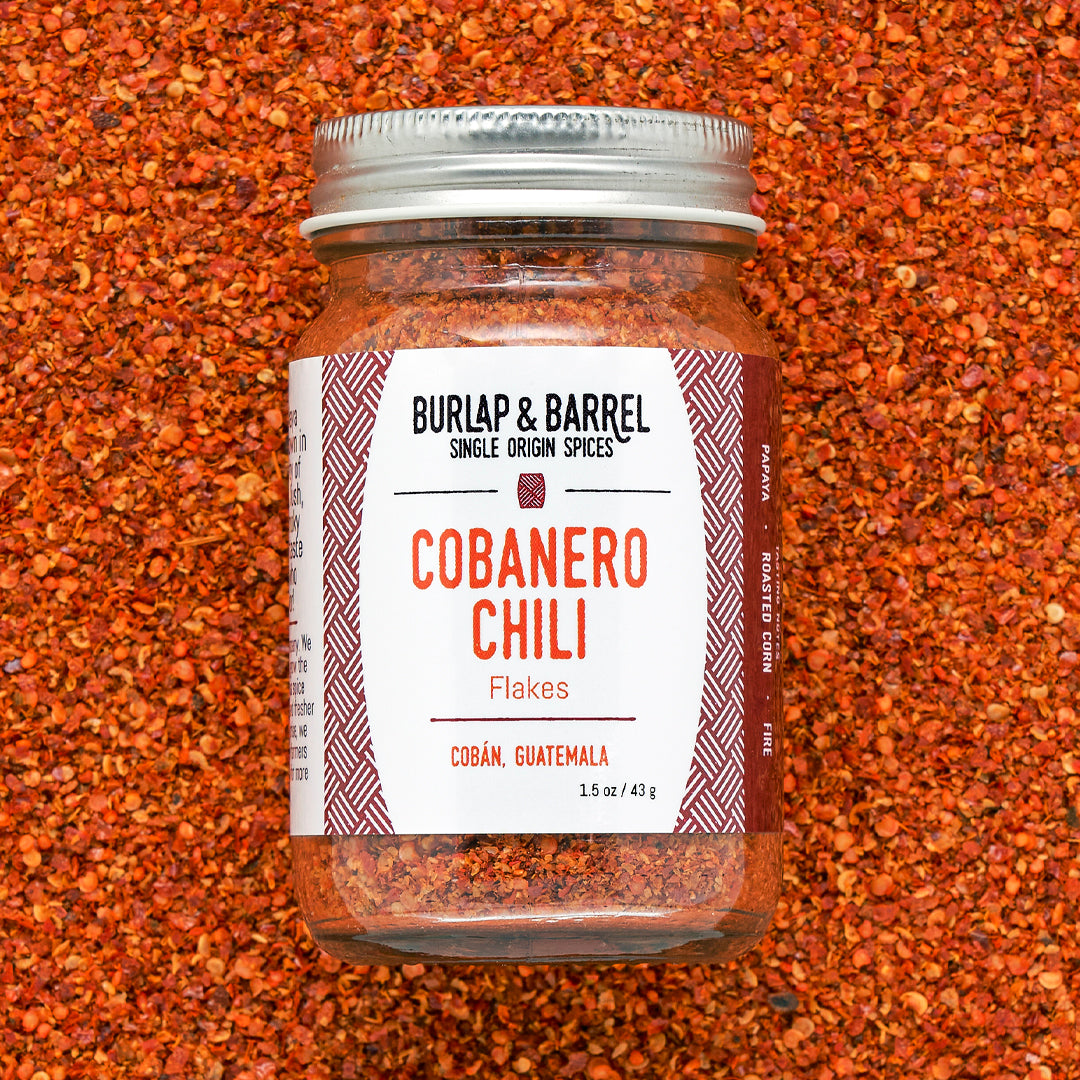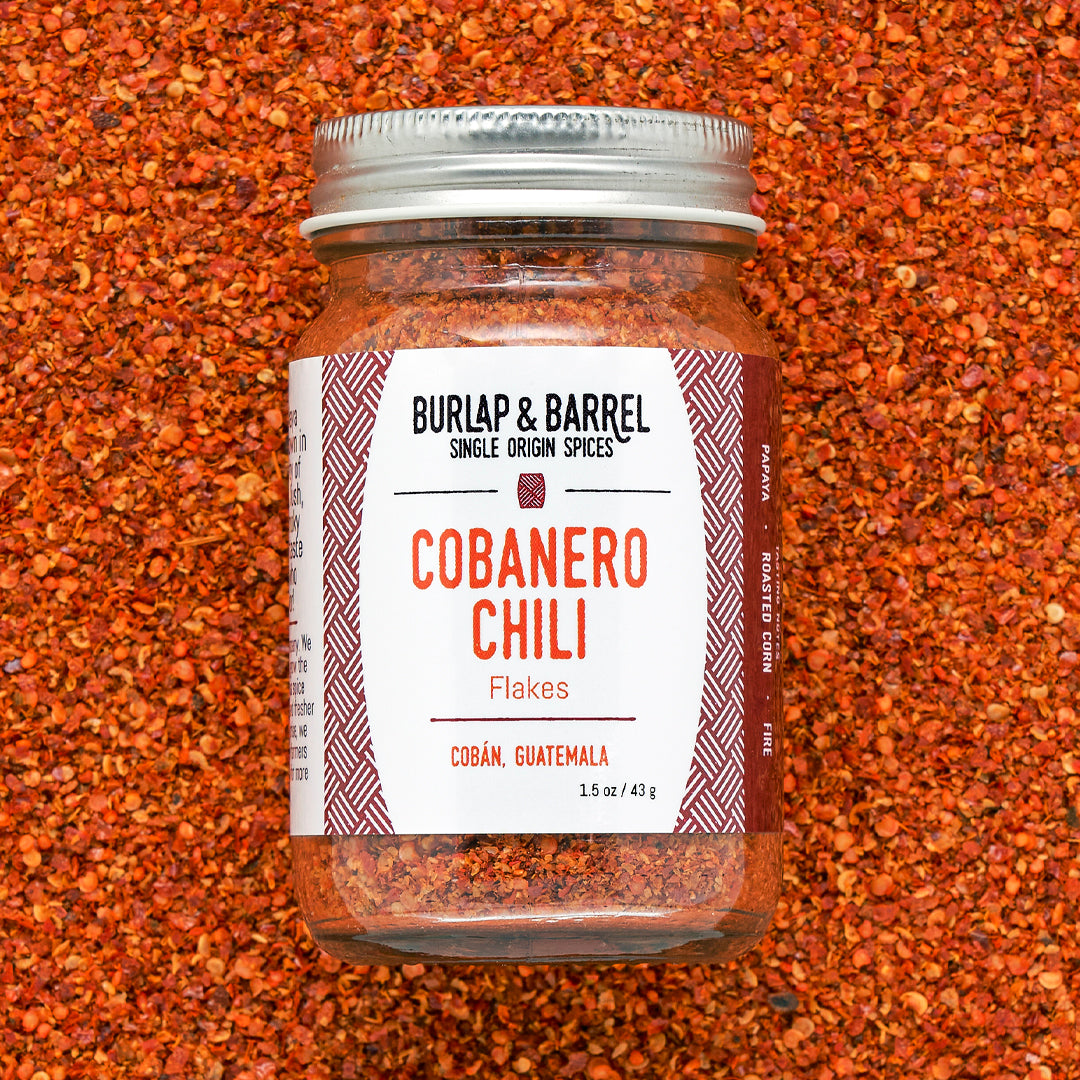 Cobanero Chili Flakes
Our Cobanero Chili is a rare Maya variety of chili pepper from Cobán Guatemala with a fierce, smoky heat and a lush, fruity aroma. Spice up a guacamole, sprinkle over fish with a hearty squeeze of lime, add some heat to your favorite sauce or pot of beans, or sprinkle over fresh fruit for a sweet and spicy bite.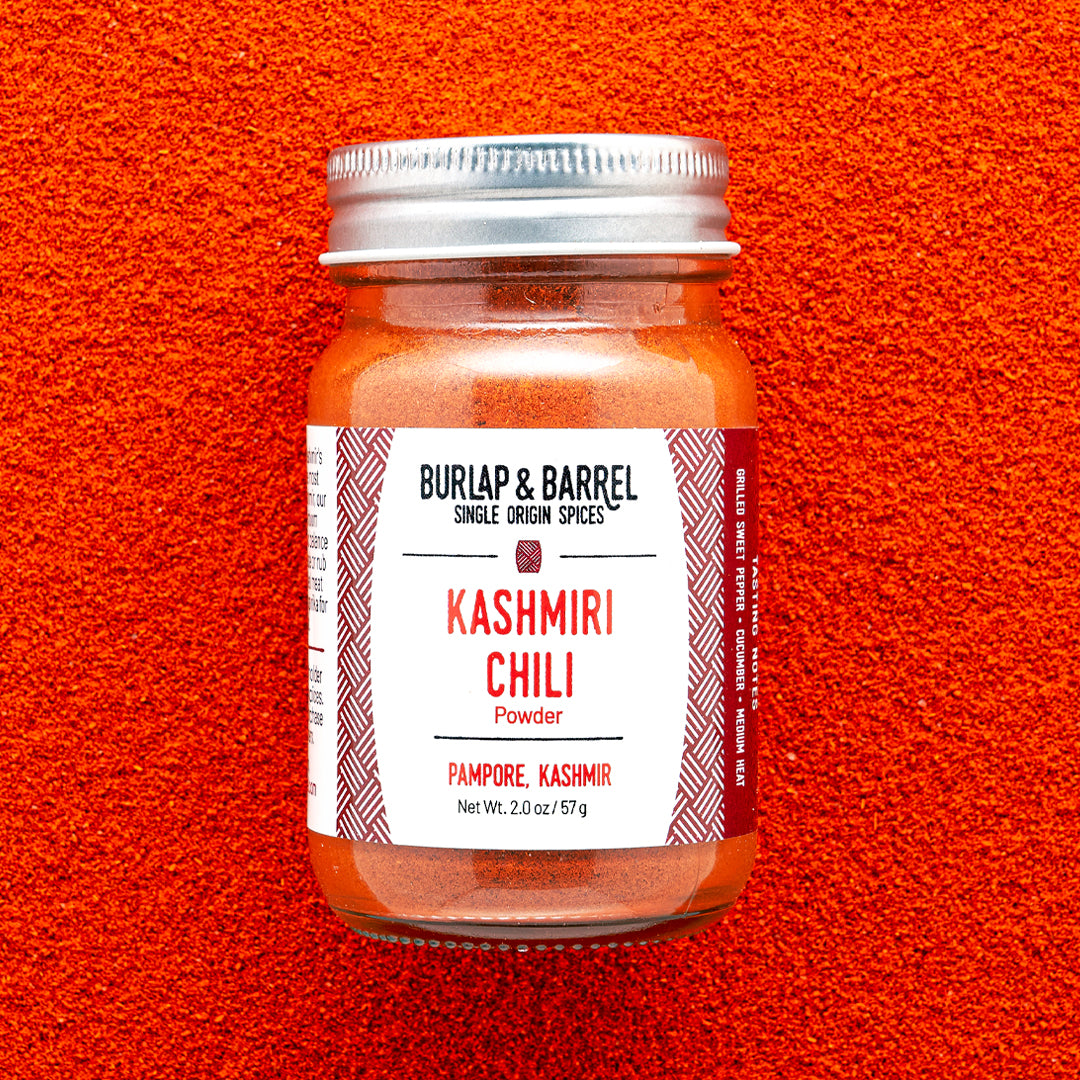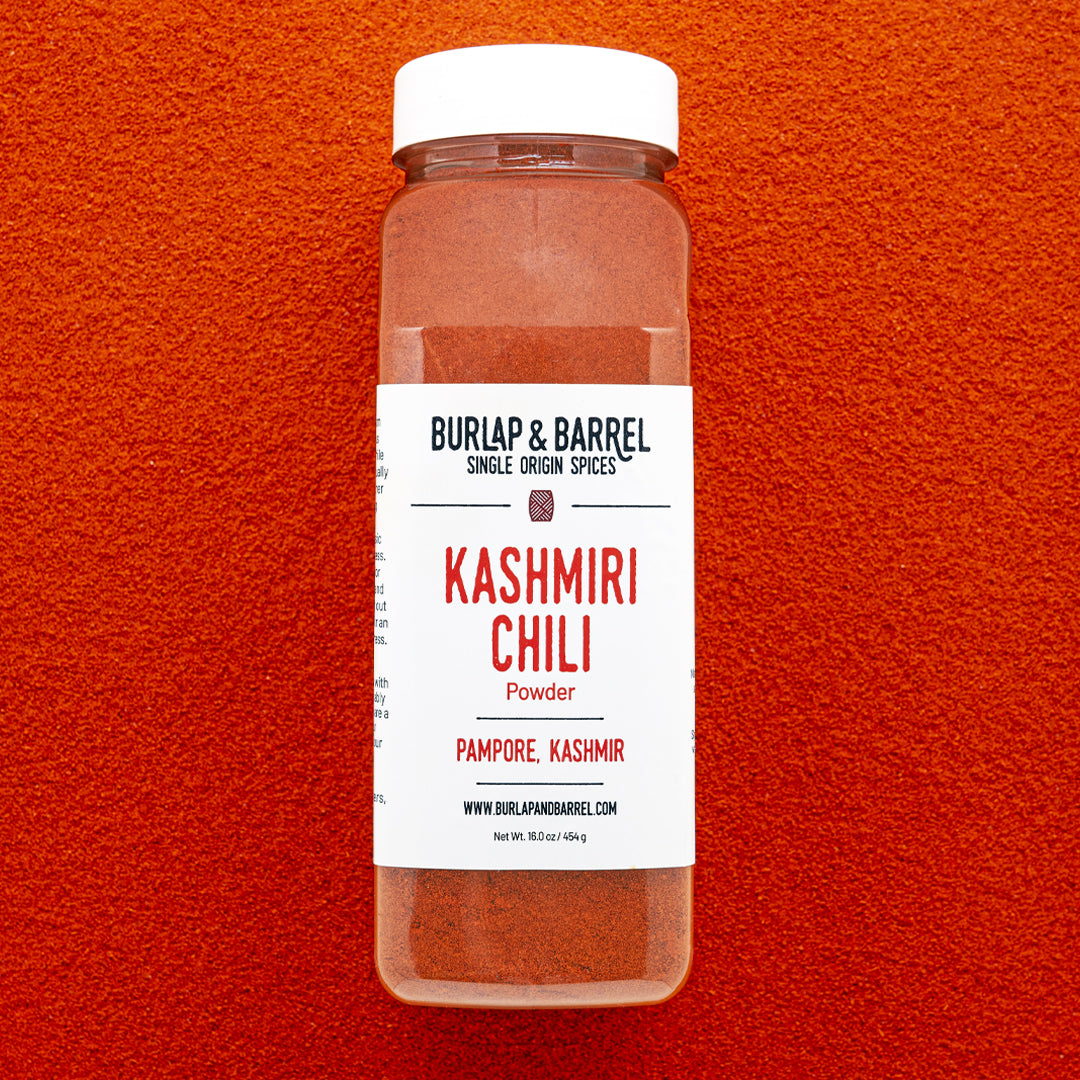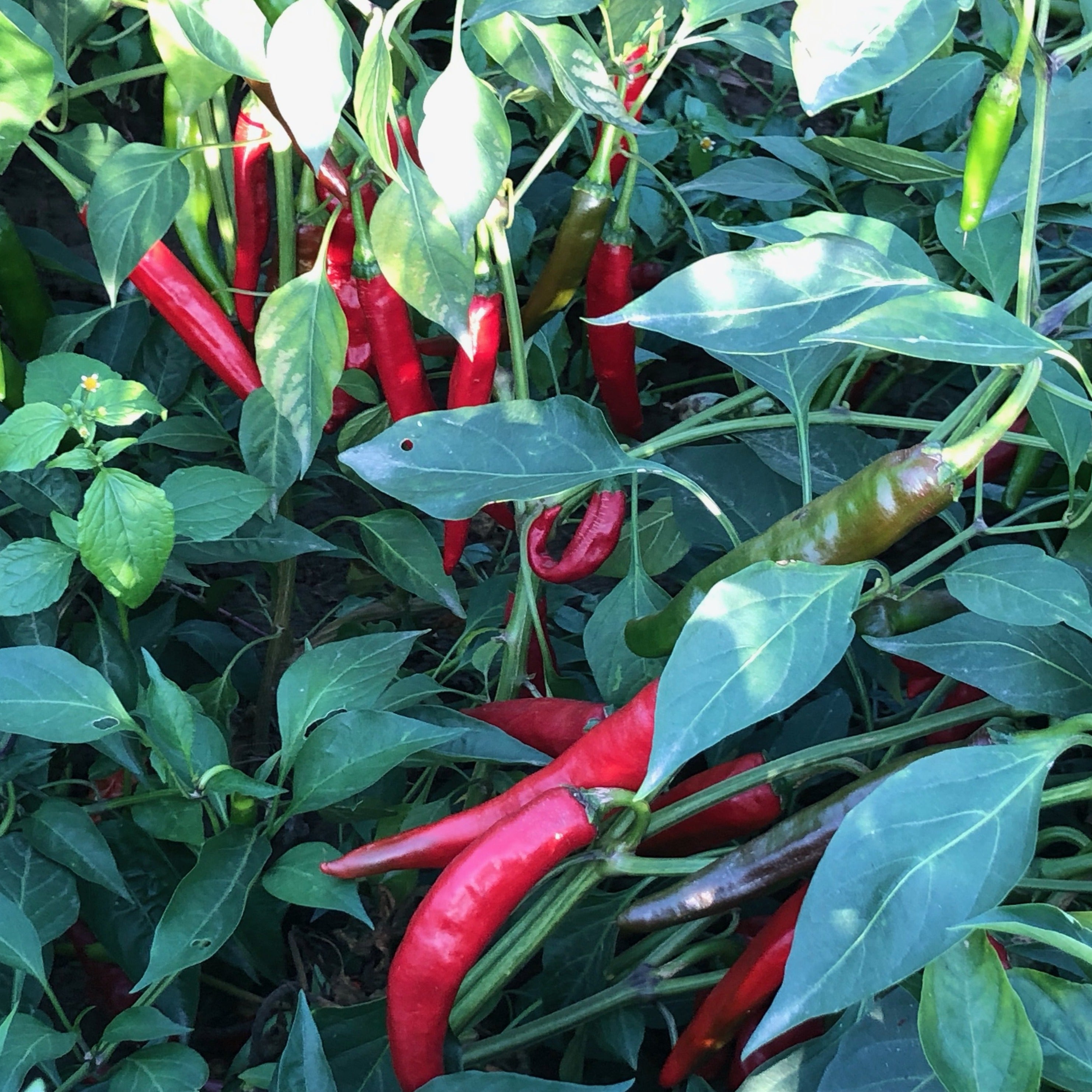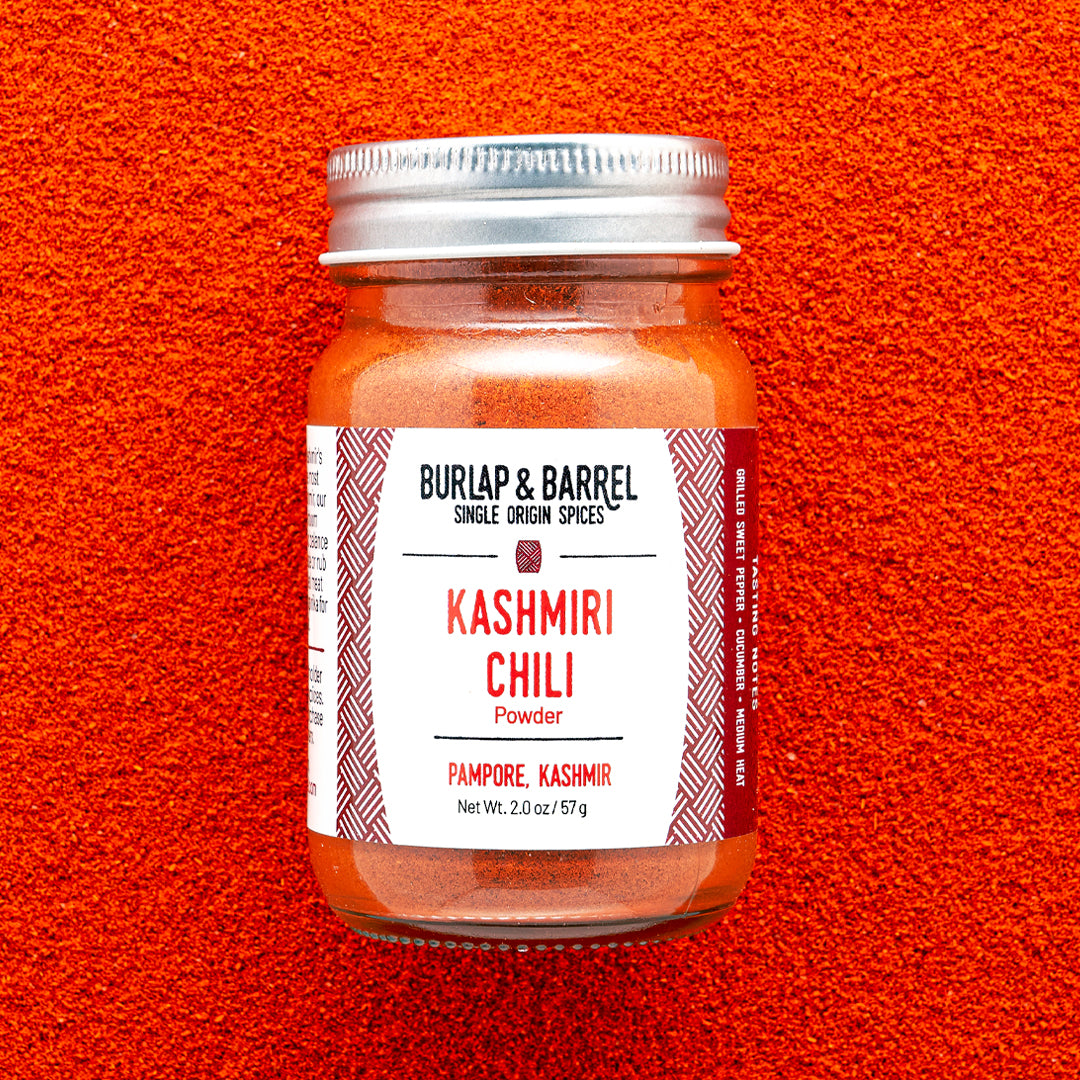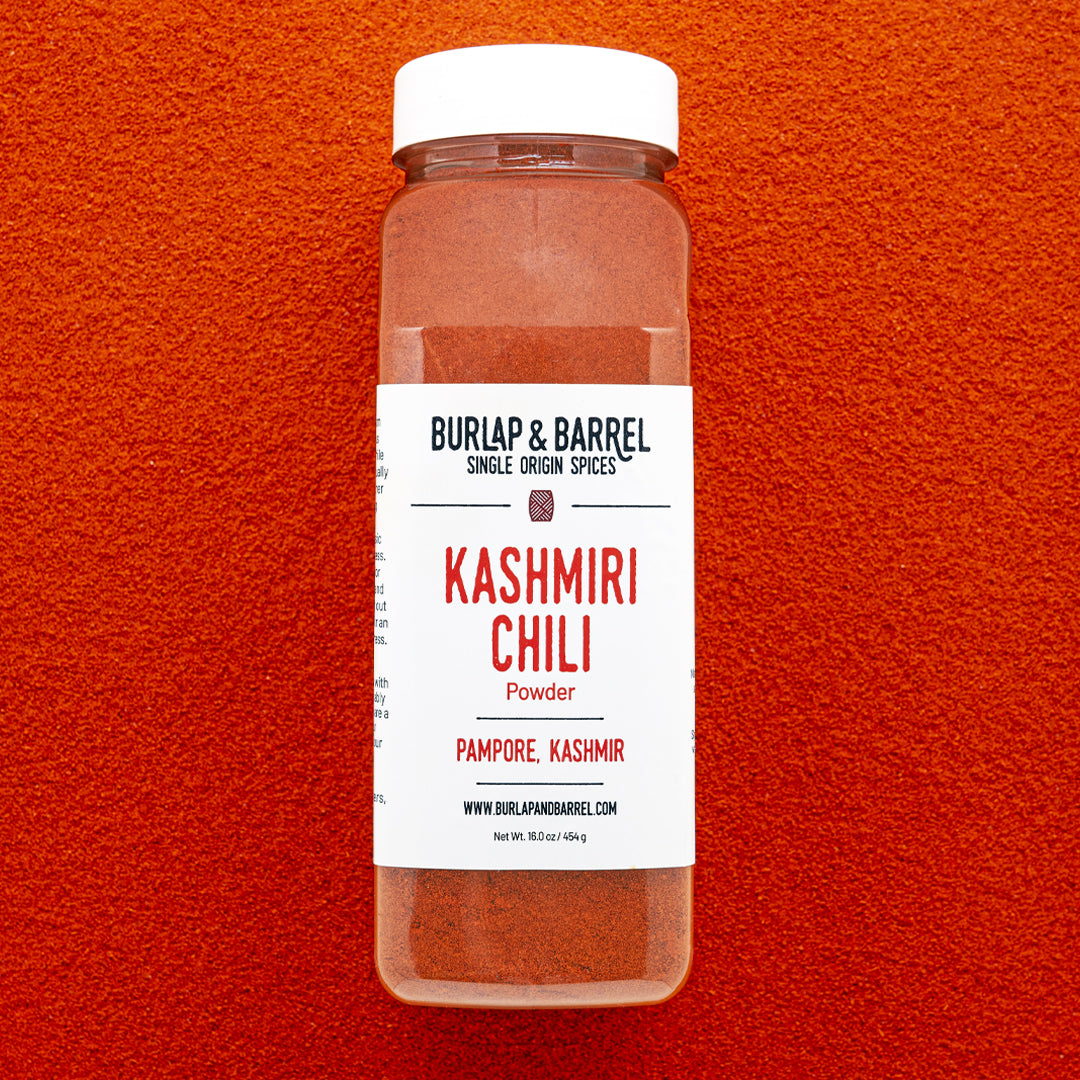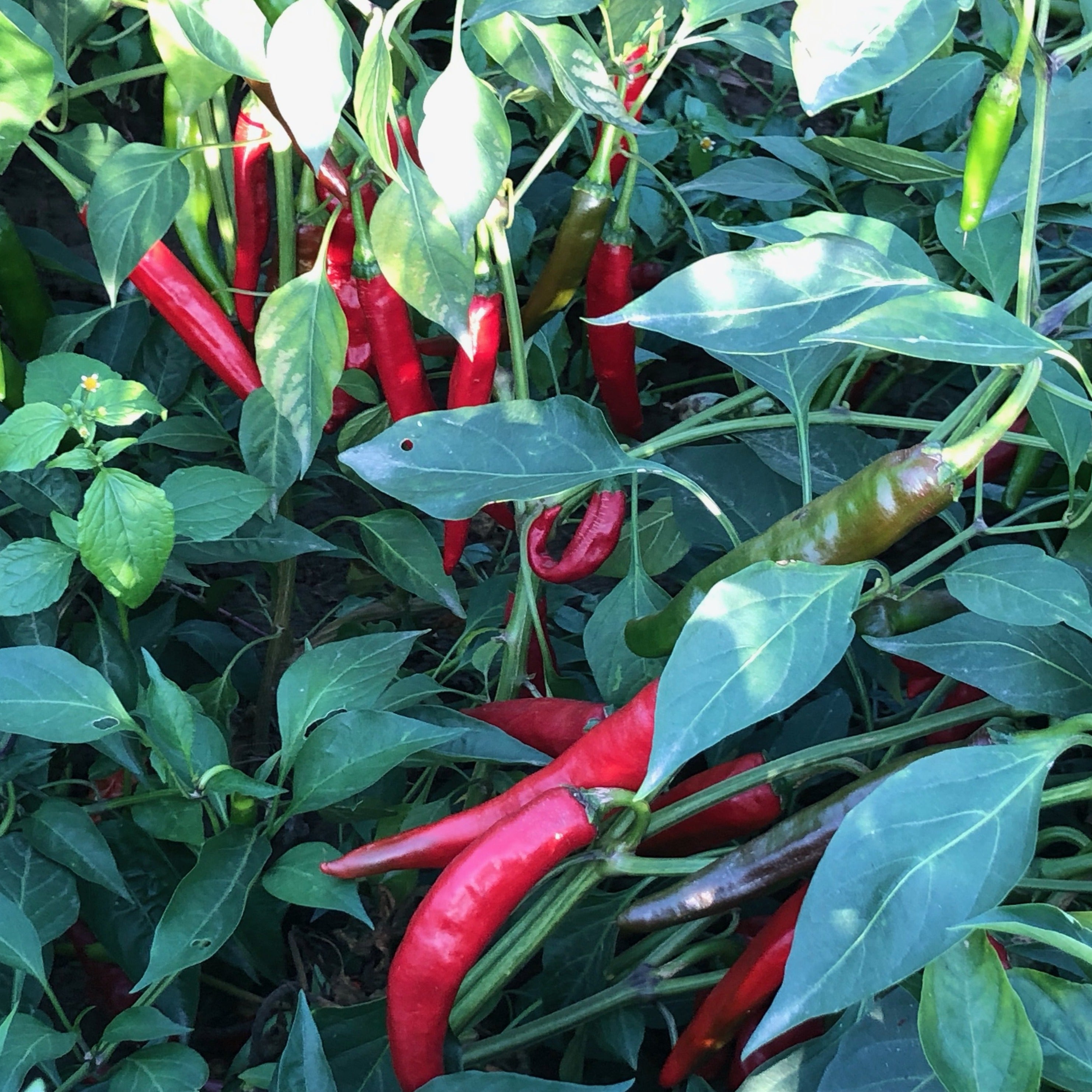 Kashmiri Chili Powder
Grown in Pampore, Kashmir, an area famous for its saffron cultivation, this heirloom variety boasts a classic balance of heat and sweetness, with a gorgeous red color to back it up. We love it as part of a rub for lamb kebabs but you can use this chili powder as a more flavorful sub for cayenne in any recipe.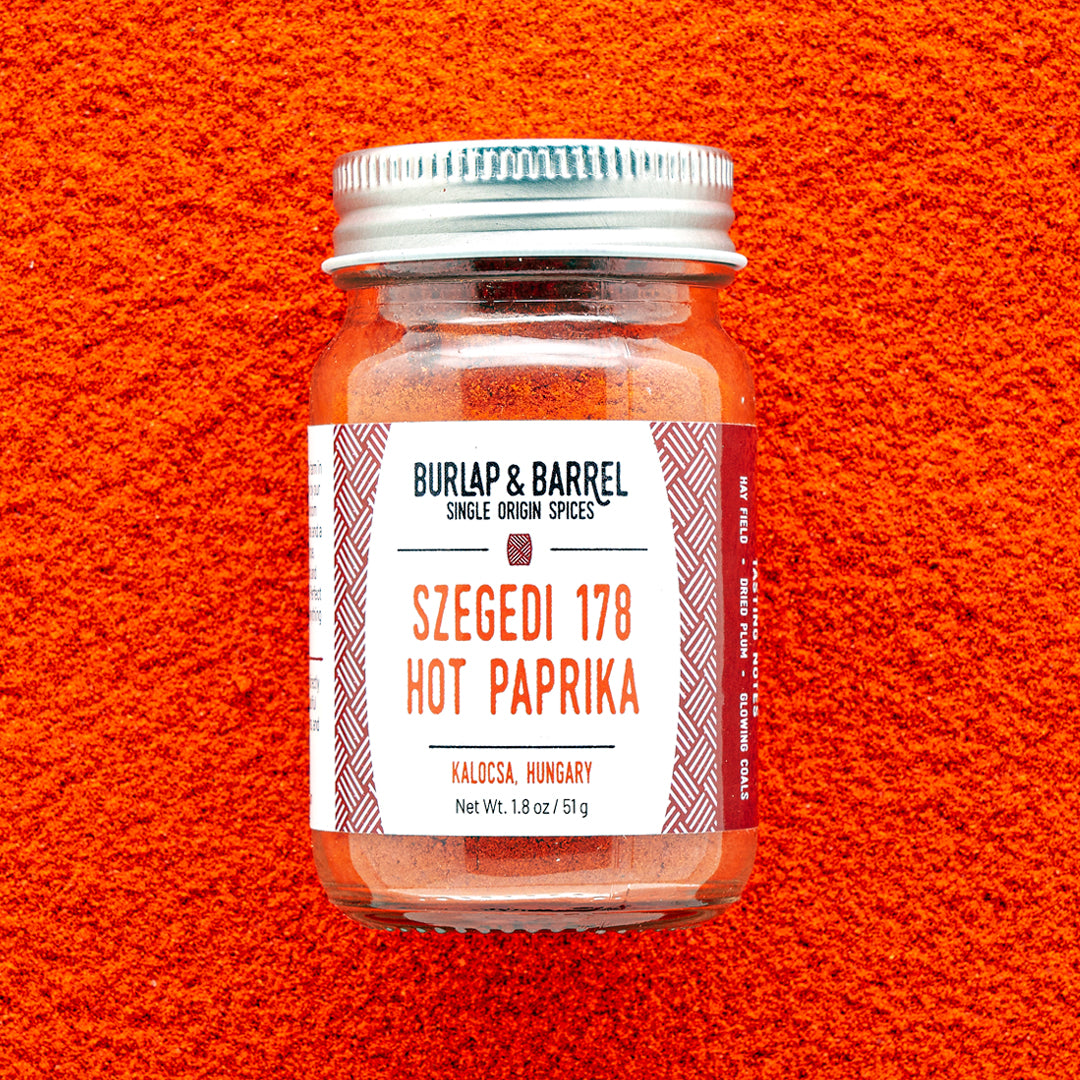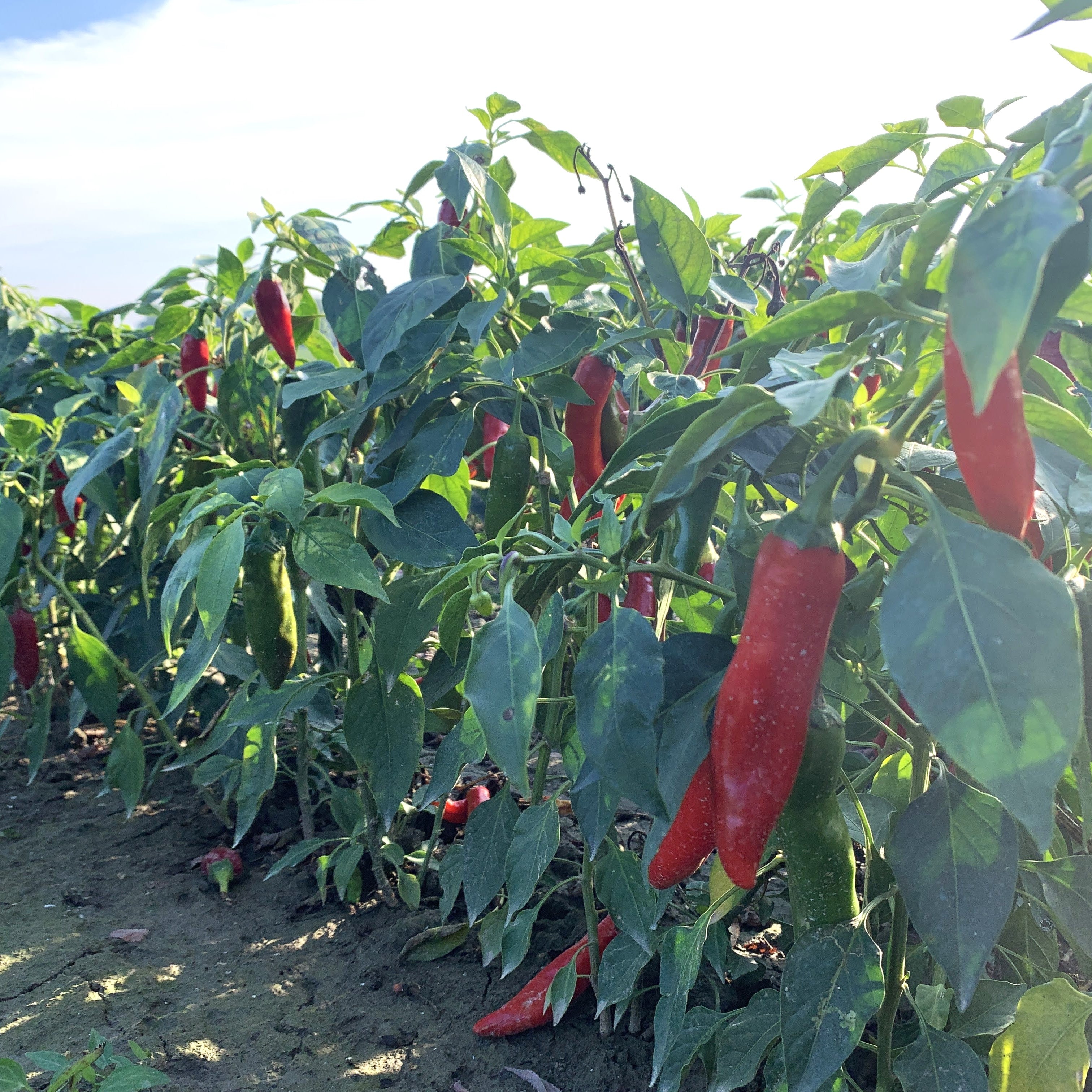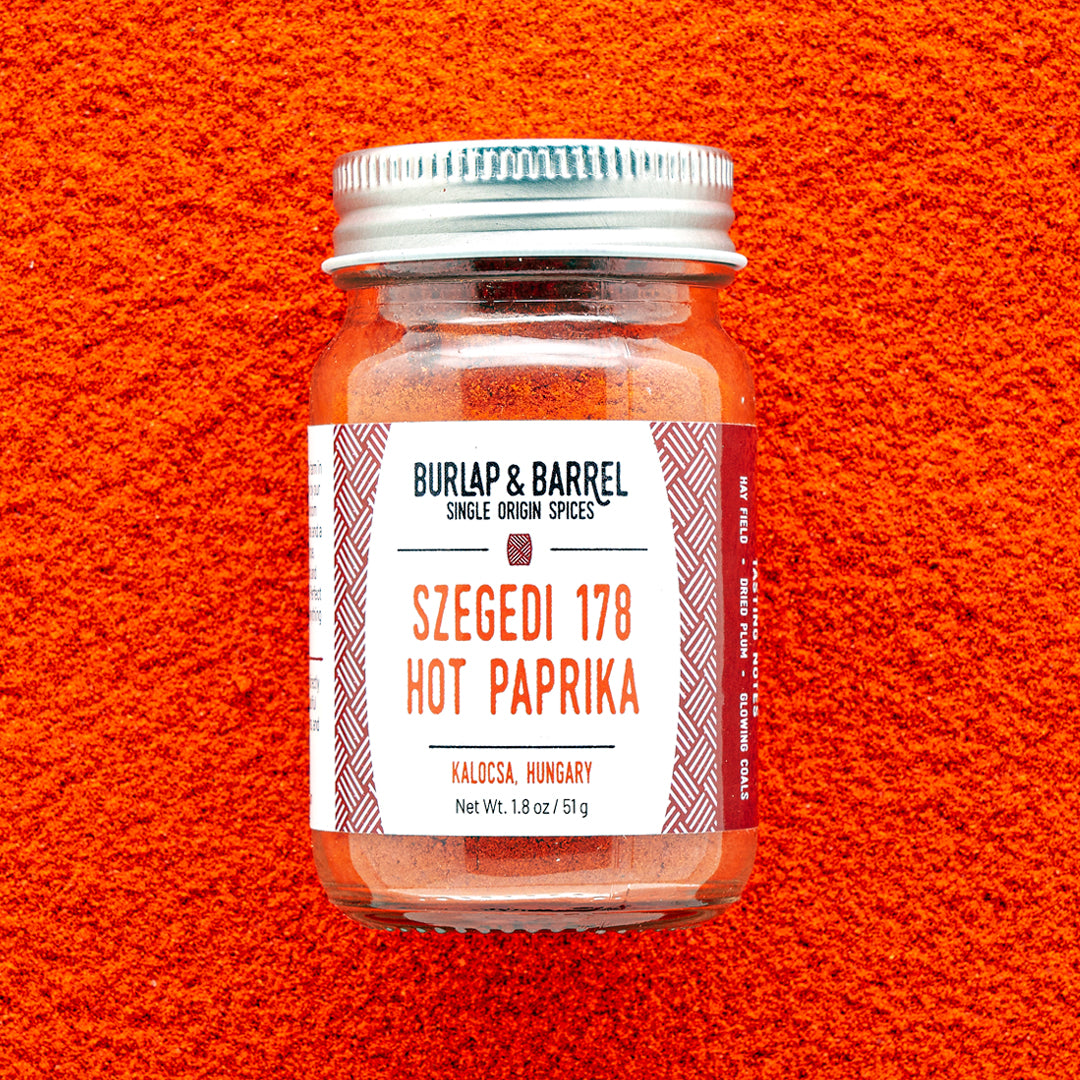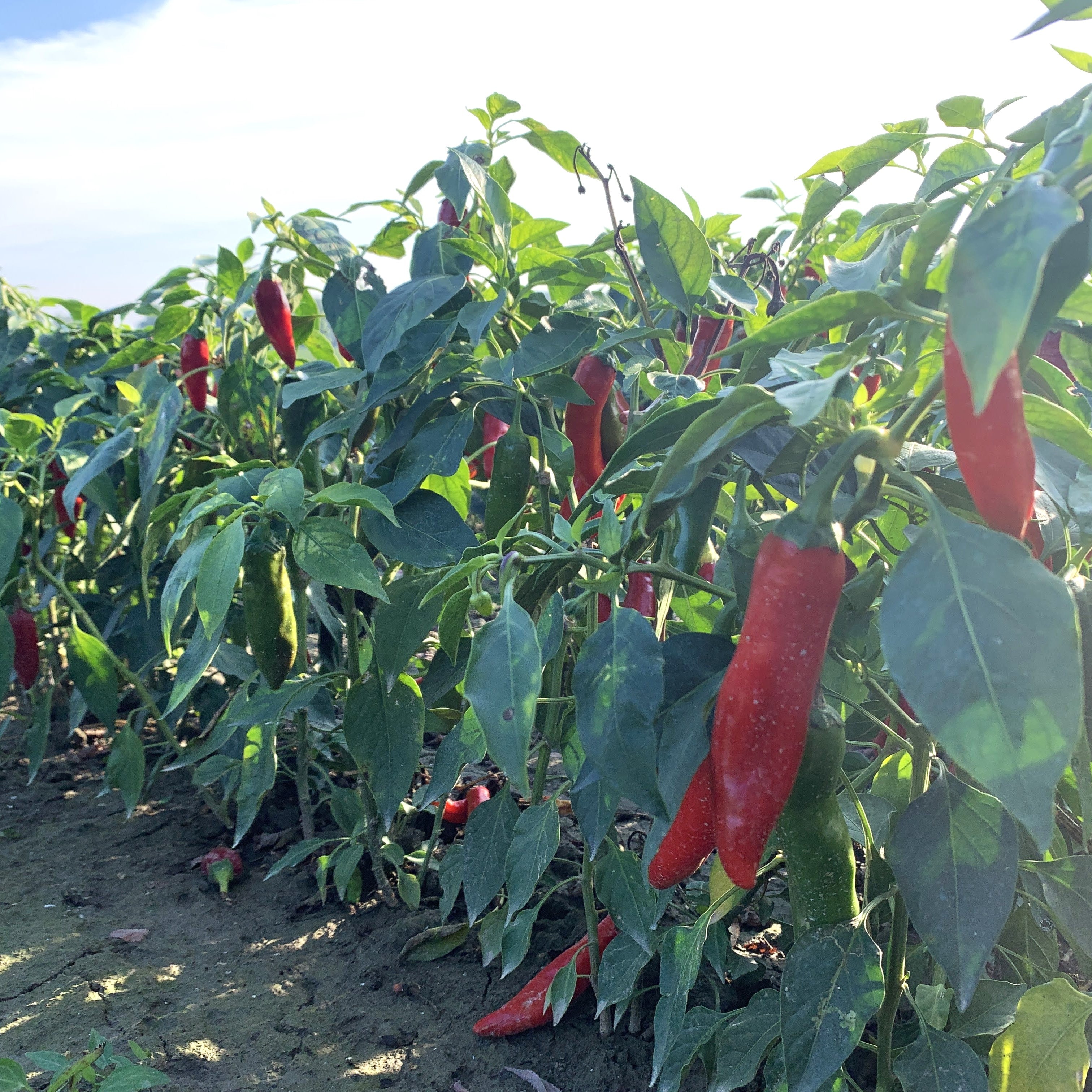 Szegedi 178 Hot Paprika
Our Szegedi 178 Hot Paprika is grown on a small regenerative farm in the oldest paprika-growing region of Hungary. Szegedi 178 is an heirloom variety of hot pepper that has a beautiful aroma and a long, warm burn. The peppers are picked ripe, air-cured in mesh bags, dehydrated, ground and blended with sweet paprika in small batches.
True chili-heads know that a spice cabinet chock-full of chilis is a well-stocked spice cabinet. Our chilis range from sweet with no heat like the Jimmy Nardello Sweet Pepper, to richly smoky like the Black Urfa Chili, to fiery roasted pepper like the Cobanero Chili.

There's a chili for every dish and a whole world of chilis to explore.
Get all 9 of our chilis in one chili-tastic collection!
$97.90
$84.99