Which spice comes from tree bark, can take 20 years to mature and has been used in cooking for millennia? It's cinnamon!

Cinnamon is a beloved spice and a cornerstone of many cuisines, but most people have no idea how it's grown or how much diversity there is within the cinnamon category.

The genus Cinnamomum includes at least 4 different commercially cultivated species, each with its own unique flavor, agricultural process and harvest techniques.

People are often surprised to hear that ground cinnamon has the strongest flavor. That's because it's made with heavy pieces of old cinnamon bark, which have more concentrated flavor but are too thick to be rolled into cinnamon sticks.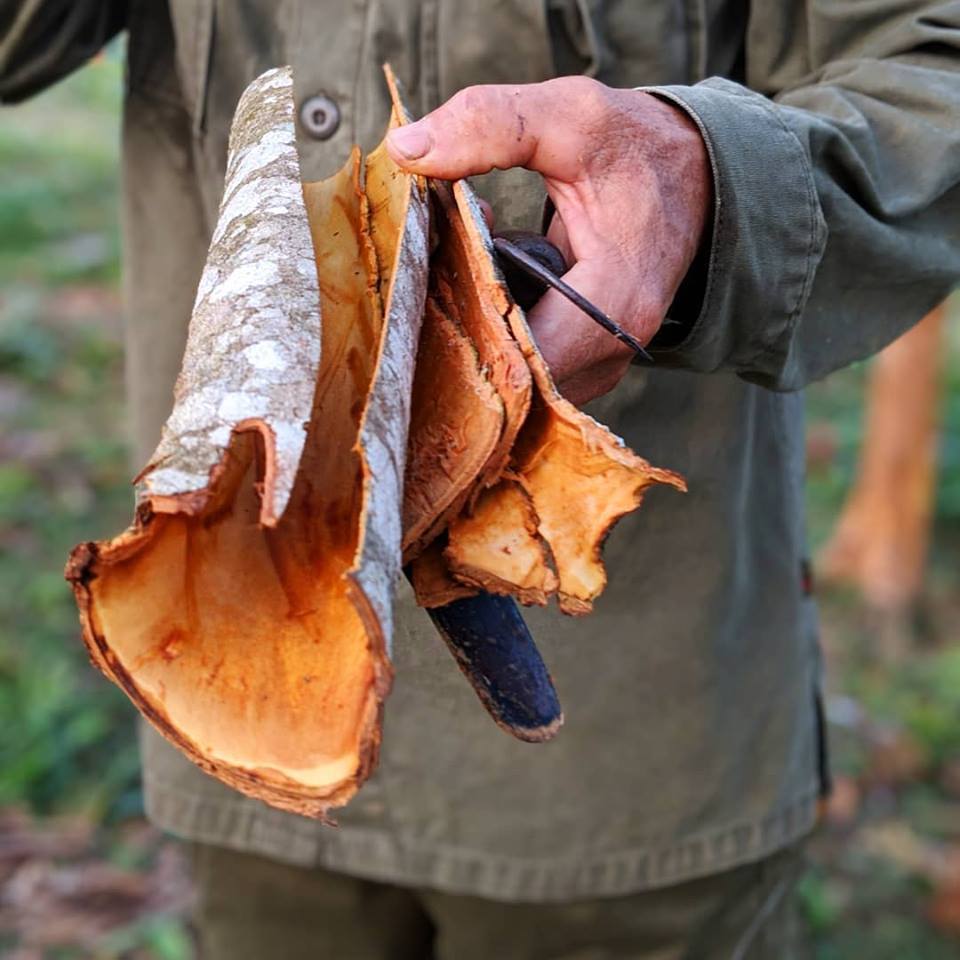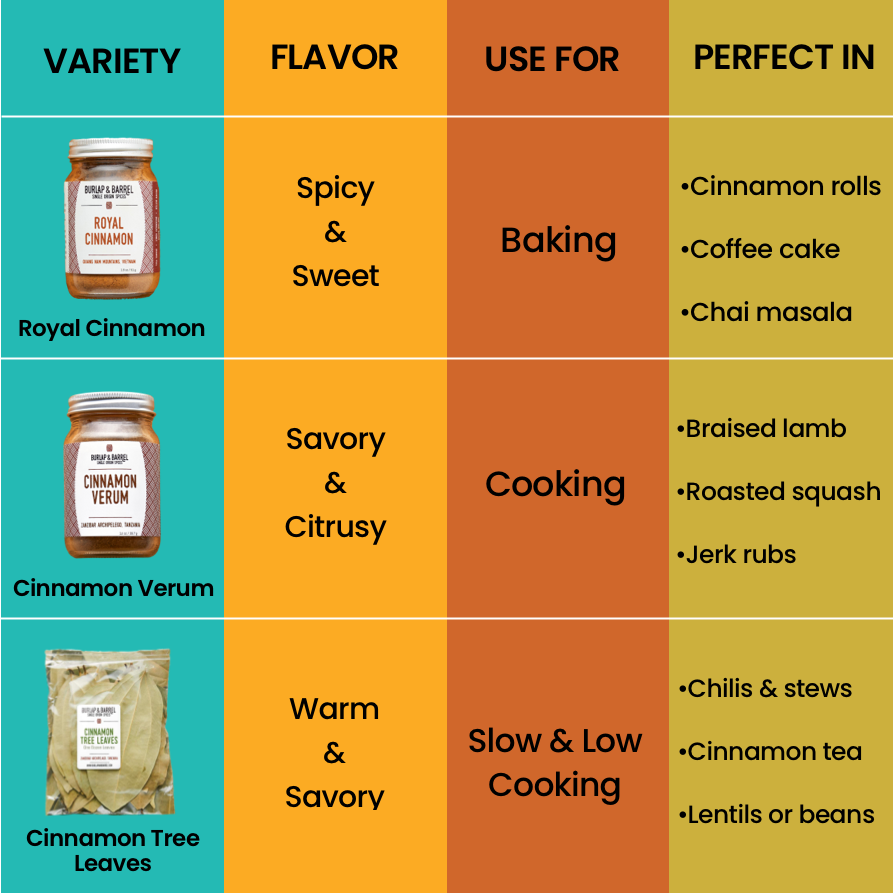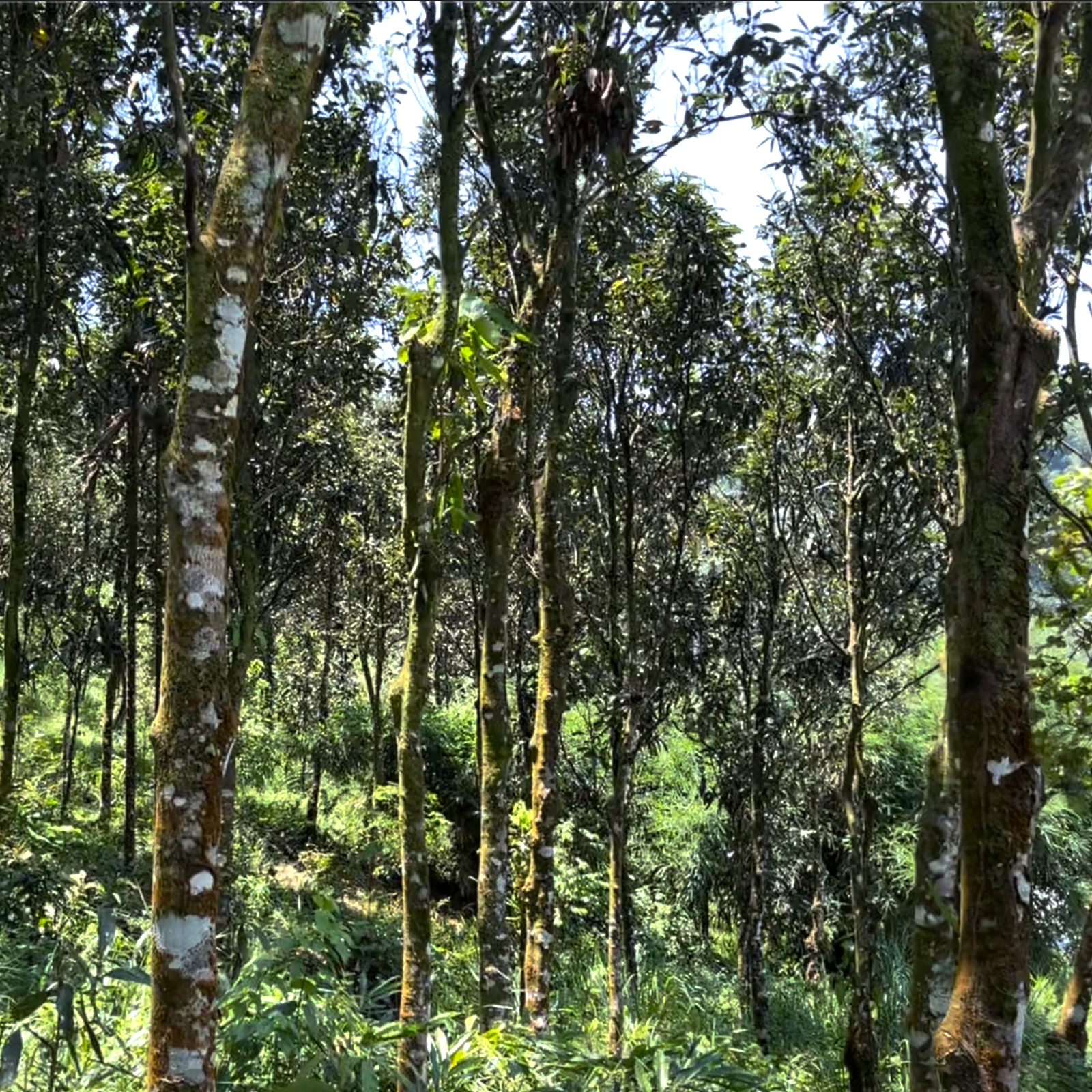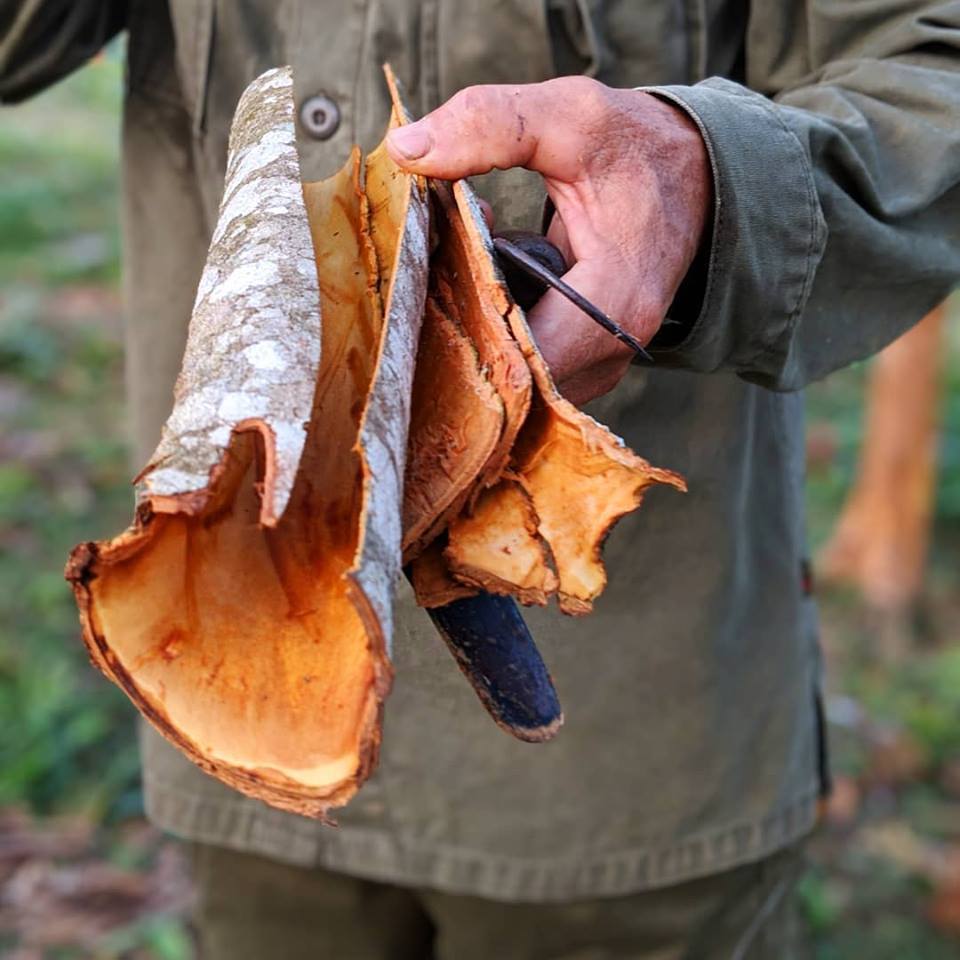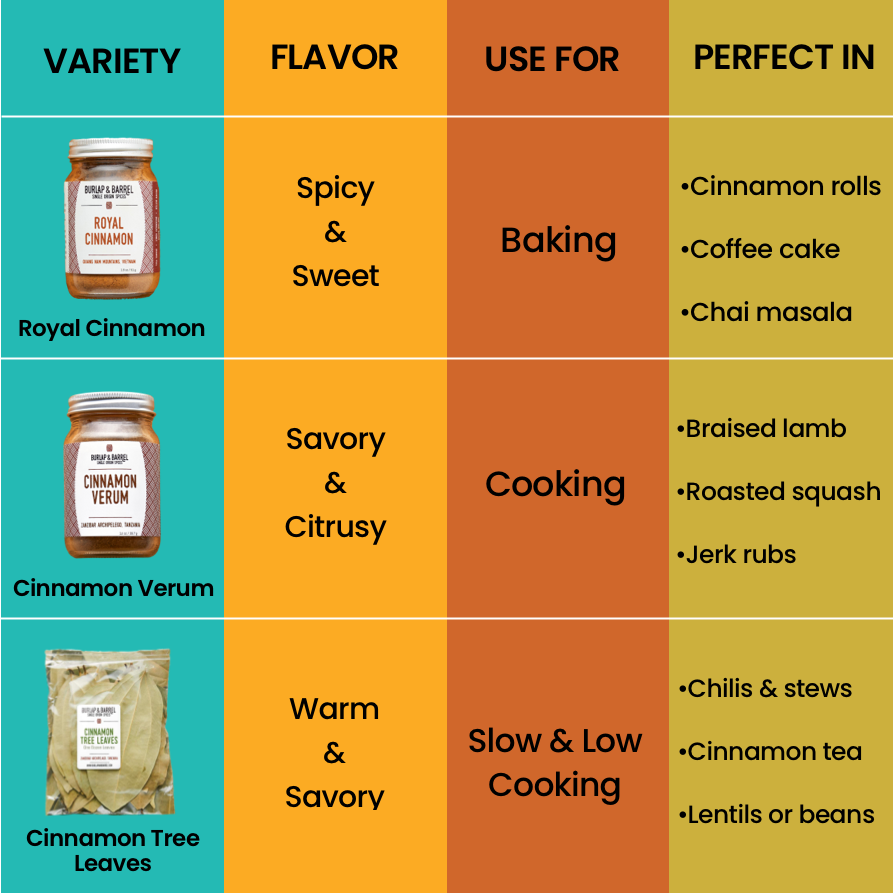 ROYAL CINNAMON
Intense sweetness and spiciness that defines Vietnamese cinnamon.
CINNAMON VERUM
Savory Ceylon cinnamon with notes of pine, citrus peel and sea salt.
CINNAMON TREE LEAVES
Warm, spiced cinnamon tree leaves. Use as a bay leaf alternative.
CINNAMON IS REALLY, REALLY GOOD FOR YOU
Beginning as early as 2800 BCE, there are references from ancient Egypt, China and South Asia to using cinnamon in cooking, perfumes, religious ceremonies, as a preserving agent (including for mummies!) and for the treatment and prevention of illnesses.

There is some really interesting research into the health benefits of various types of cinnamon in modern medicine. Much of it confirms what traditional medicinal practices from around the world have known for generations: Cinnamon has wide-ranging potential to support healthy bodily function as well as treat various infections and disorders.

We've reviewed a lot (A LOT) of the existing scientific literature and summarized some key points about cinnamon. Each variety has its own properties, and we're just starting to get to know them, but here's what we've learned.

Keep in mind that further clinical studies are warranted and in progress and that you should always consult your healthcare provider in these matters. This is not intended as medical advice. Full citations are listed here.