Our irresistible ground Curry Leaves (or kari leaves) come from a small, impeccably run farm outside Los Angeles, California. Savory, herbal and nutty, curry leaves are essential in South Indian cooking but very versatile (Hint: add them to oil before you start cooking a pot of any type of dried beans!). These leaves are extraordinarily flavorful, tastier than any we've ever tried, and ground to a super-convenient powder that's easy to infuse with flavor. A shake or two into hot oil or ghee at the start of cooking is the perfect amount to permeate your dish.
---
---
Bloom in oil or ghee with cumin, coriander and turmeric and use as a base for stir-fries and stews, or as a flavored oil for finishing dishes
Add to oil at the start of cooking a pot of any type of dried beans
Our partner farmer Anand Prasad's curry leaves are known in the culinary and restaurant community as some of the very best in this country. In fact, the great Chef Floyd Cardoz used to bring them in for his signature dish at Tabla, where he used them to make mouth-watering Green Chicken Tikka. That famous dish inspired our Green Tikka Masala (these curry leaves are the primary ingredient), which is part of our Floyd Cardoz Masala collection made with inspiration from Floyd and in collaboration with his wife Barkha.
Anand Prasad and his wife Vijaya run their curry leaf farm in a quiet neighborhood in La Puente, California, outside Los Angeles, where they have been growing curry leaves for more than 20 years. Anand, a 3rd-generation curry leaf farmer, grows thousands of curry leaf trees here, on a plot that would ordinarily fit a single-family house.
And, a fun fact: Anand and Vijaya are Padma Lakshmi's parents!
Customer Reviews
Write a Review
Ask a Question
Filter Reviews:
curries
flavor
spice
most
grandchildren
quality
cooking
kind s
opportunity
aftertaste
10/29/2022
Anonymous

United States
No after taste
It is a wonderful Curry and dense have that lingering aftertaste.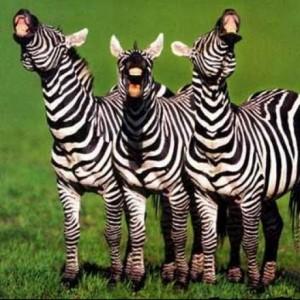 EO
08/13/2022
elizabeth o.

United States
Wonderful Curry Leaf
This is a wonderful spice and gave a wonderful dimension to my recipe! I love all your spices ❤️
07/31/2022
Carolyn G.

United States
Tastes Truly of Curry Leaf
I have used it on the fly and it's really good. I have typically kept curry leaves frozen so that I have them when I need them. This seems more intense to me and it is now right there.
07/11/2022
Anonymous

United States
I haven't used it yet
I haven't used it yet
07/05/2022
Anonymous

United States
Prisad's curry leaf
Haven't had the opportunity to use it yet, but when I do, I will be glad to contact you I have 4 grandchildren who LOVE curries. I'm trying all kind s. Of your spices to see which they like the most.