Our organically grown New Harvest Turmeric has an exceptionally sweet, floral flavor without the metallic bitterness found in lower-quality turmeric. Our turmeric is grown organically in southern India by Dr. Salunhke, an expert farmer specializing in sustainable agricultural techniques. It is perfect for both sweet and savory applications, in curries and other dishes as well as in turmeric teas and lattes.
Its high curcumin content (4%) makes it ideal for both culinary and nutritional uses. Add it to sauces, stews, salad dressing and baked goods for bright color, depth of flavor and wellness.
Our turmeric is free of lead, with less than 0.1 parts per million (ppm). It has been tested in an internationally accredited food safety testing lab, and the heavy metal test results can be found in the photos on this page. Please contact us for more details on our testing procedures for turmeric and other spices. 
What They're Saying:
"Their turmeric made me feel like I'd never really tasted turmeric before." -Slate
"The difference in flavor is mind-blowing, like drinking Stumptown after a lifetime of gas-station coffee." -Esquire 
Origin

: Satara, India

Aliases: Haldi
Process:

Sun-dried

Ingredients: Ground turmeric (Curcuma longa)
Tasting notes

: Ginger Root • Jasmine Flower • Honey
COOKING
SOURCING
Our turmeric is grown organically, hand-harvested, cleaned, steamed, sun-dried and ground fresh. It's irrigated primarily using rainwater, which helps reduce the farm's water consumption, while the water-saving techniques intensify the turmeric's flavor.
Our partner farm allows the turmeric to go through a curing process in the soil before harvesting. The skin tightens and turns glossy, and the flavor concentrates and sweetens. This turmeric is particularly sweet. We don't know exactly why; maybe it's because it grows alongside (and is crop-rotated with) sugarcane. But we think this curing step also helps avoid the bitter, chalky off-flavors in low-quality turmeric and makes our New Harvest Turmeric so sweet and buttery.

To grind his turmeric into powder, our partner farmer drives 2 hours each way by tractor. There are other grinding facilities closer to home, but they have smaller, less-effective motors and use metal grinding mechanisms, which heat the turmeric and shed microscopic metal fragments as they grind. He prefers the more powerful motor and the stone grinder at this facility to make an especially fine, soft turmeric powder, and the stone grinding plates help keep the turmeric from heating up through the friction of the grinding process. Since it's a shared facility in an area with lots of non-organic turmeric farms, he scrubs down the grinder AND discards the first ~100lbs of his turmeric to prevent any contamination from pesticides or other chemical residues in his final product. The care he takes at every step of the process is one of the reasons his turmeric is so exceptional. We're so proud to work with him.
Meet the Farmer: Our turmeric is grown by Dr. Salunkhe, a naturopathic and Ayurvedic doctor, a doctor of pharmacology, a disciplined Yogi, a community leader and a passionate organic agriculture advocate. About 15 years ago, he realized that the connections between poor health and nutrition extended all the way back to farming practices, and he decided to focus his scientific expertise on agriculture. He is deeply, overwhelmingly passionate about his farm and his crops.
Recently, we got to visit his farm, where he told us that his neighbors have laughed at him and dismissed his insistence on organic methods and regenerative techniques for years, but that since we've been buying his turmeric (at almost 10x the going price for commodity turmeric), they've started to change their minds. The fact that we made the long trip to visit the farm and meet him in person was especially meaningful, both for him personally but also for his campaign to show his neighbors the value of organic farming.
Customer Reviews
Write a Review
Ask a Question
Filter Reviews:
Turmeric
spices
flavor
quality
taste
color
store
dishes
Barrel
Burlap
09/20/2021
Rosemarie L.

United States
The most amazing spices!
You have not understood the real meaning of how spices can enhance your cooking until you experience the spices from Burlap and Barrel. Each is locally sourced, directly from the farmers. My home has been filled with intoxicating aromas since receiving my spice box and the flavor is simply incredible. I can't recommend this company enough!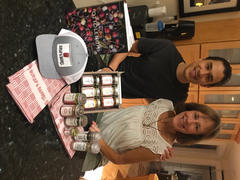 05/20/2021
Rebecca F.

United States
Pure turmeric with nice deep earthy tones
This is the purest, freshest turmeric I've ever been able to get ahold of- it has a much deeper, more intense color as well. It provides the backbone for a lot of the dishes I've made recently with a wonderful rich, yet not heavy taste. I've so far made nyonya laksa, different Indian curries, and I'm curious to try haldi doodh, of which the turmeric will undoubtedly add a wonderful hue. I do have some suggestions; I ordered about a dozen spices (I went crazy on them with absolutely no regrets) and I notice that some of them come with a sprinkler lid while others do not. Personally some of these spices I feel don't need a sprinkler at all, since they're ladled out by the spoonful (such as the chilis, masalas, or cumin). Honestly instead of having the sprinkler (maybe put on the side?), I would prefer having the entire lid sealed so that no spice can escape while in transit (at least on the powdered spices). Once I received my spices I of course opened all of them to get a good whiff, and more times than not the spice was trapped in the crevices of the jars, and fell out of the lid onto the ground! I don't want to waste even *1 single fleck!* of these precious spices, and I certainly don't think my floor appreciates them as much as I do. The other thing is that I noticed we get some lovely cards alongside our order; if you made them into postcards, I'd be even easier to share the spice love :)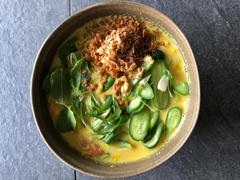 01/22/2022
Nitesh S.

United States
Like it
Great quality. I frequently use turmeric and haven't used such an aromatic variety for a while. Highly recommend
01/09/2022
Phyllis K.

United States
Pure Rose Gold from India
Ori & Ethan and their CS team members are humblingly helpful, friendly, and, also caring toward their customers. Delivery is prompt, well packaged and a joy to open--just to smell--in anticipation of food fantasies to be cooked real. One might note the recipes provided in this email/newsletter. I've been cooking Indian and Asian food, cookbook style for over 40 years. Not only is the New Harvest Tumeric I purchased improving dishes beyond India, it enhances my southern style chiles, soups, and more. BTW: I could tell that New Harvest Tumeric was Superior by looking at the picture of the jar and what Dr. Salunhke was holding in his hands. He would certainly make a very special friend. Burlap & Barrel facilitates his ability to grow his organic farm produce, nurture his soil, and to nurture his neighbors. Wonderful experience overall. Let's give both a way high five for what they give us.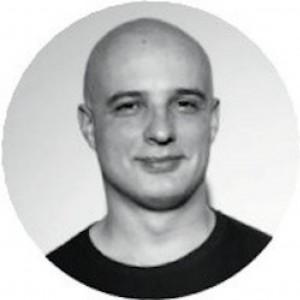 LL
01/05/2022
LOUIZOS-ALEXANDROS L.

United States
The most amazing turmeric ever
Everything else is just powder
10/06/2021
Sarah

United States
Flavorful tumeric
This tumeric is great. Compared to the rich flavor here, I realized that the stuff I get at the store really just adds color and little taste
09/30/2021
Anonymous

United States
The Best Turmeric Around!
I love this spice and how vibrant and colorful and flavorful it makes into so many recipes
09/02/2021
Caitlin P.

United States
Delicious and lots!
The turmeric made all my curries more flavorful, and also works wonderfully in challah adding an aromatic, floral, earthy taste so the out any of the aluminum dust flavor that supermarket brands usually have.
FREQUENTLY BOUGHT TOGETHER