Our summery, spicy Silk Chili Flakes come from Kahramanmaras, Turkey. Use in any recipe calling for marash pepper or Aleppo pepper ⁠— this will become your new favorite chili flake.
Silk Chili is botanically identical to the Aleppo pepper, which has been cultivated in Syria for centuries. Due to the ongoing violence of the Syrian civil war, true Aleppo chili is unfortunately no longer available for import.
Our Silk Chili Flakes are naturally preserved with a little bit of salt and sunflower seed oil to keep them fresh and flavorful.
They have a warm, tomato-like flavor and a medium heat, similar to Espelette and Korean chilis. Use in any dish in need of a little excitement, from scrambled eggs to burgers to brownies. Perfect for cooking or finishing.
Origin

: Kahramanmaras, Turkey

Aliases: Aleppo pepper, Marash / Maras pepper, pul biber
Heat level: 5,000-10,000 Scoville units
Process:

Sun-dried and stone-ground

Ingredients: Silk Chili (Capsicum annuum), sunflower seed oil, salt (s

alt content is 1% by weight, or about 0.5 grams per jar)

Tasting notes

: Roasted Tomato • Honey • Mediterranean Sun
COOKING
SOURCING
These chilis undergo a traditional drying and grinding process that results in a chili flake with a very smooth, slippery texture. Historically, the chilis were ground using silk ropes, and although more modern grinding machines are used today, the tradition is commemorated in the name Silk Chili.
Meet the Farmer: Hilmi Bey got into the pepper business 40 years ago when he was working as a cook and couldn't find good peppers. He and his brother bought a few sacks from farmers they knew around their native Maras, carried them 18 hours on a train to Istanbul, and walked the streets of the city shouting that they had peppers to sell. From that original entrepreneurial instinct, Hilmi has built a pepper business that he's now turning over to his son (pictured on the right).

Customer Reviews
Write a Review
Ask a Question
Filter Reviews:
flavor
silk chili
spice
heat
everything
dishes
pepper
eggs
Aleppo
Barrel
07/11/2020
Vicki C.

United States
01/10/2022
Jennifer W.

United States
love this chili!
i absolutely love this chili. it's got a very nice amount of heat, but in a kind of slow, subtle way. lots of other nuanced flavors as well. i feel like i am using less of it than the stuff i was buying at the grocery store, so thinking it will last me longer…which offsets the higher price. super happy + will be back to buy more when i run out!
12/14/2021
Anonymous

United States
Silk chili flakes
Adds just a touch of zing to any food.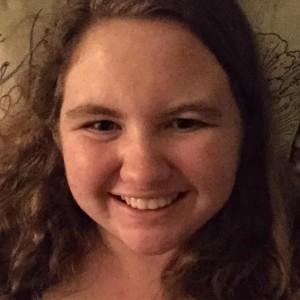 E
11/21/2021
Emily

United States
Bright, Fruity, & Delicious
I love that this chili pulls double duty as a spice in the flavor sense + a spice in the heat sense. It has a bright, fruity flavor that reminds me a bit of sumac, along with just the right amount of heat to spice up your dishes a little. I'm not usually one of those people who will dump red pepper flakes on anything and everything, but I love using a little finishing sprinkle of this to liven up nearly any dish I make.
11/15/2021
Anonymous

United States
Love the flakes
Sprinkled this on my pizza the other day. Was so good
09/29/2021
Catherine F.

United States
Aleppo Pepper by Any Other Name
This delicious chili offers all of the qualities I have loved forever in Aleppo pepper. It's tragic that traditional Aleppo pepper is yet another casualty of the devastation in Syria, your but Silk Chili has filled the void until, inshallah, Syria recovers.
09/16/2021
June X.

United States
Flavor central
Got it just about a month ago and we're already down to 1/4 left in the jar: nicely salted, toasty, with a dry, fragrant heat that perfumes every bite whether it's cooked into something or sprinkled on top. Super versatile.
09/12/2021
Joanne

Canada
Silk Chili
I put this in/on almost everything. Nice earthy flavour. Packs a nice heat. I think I'll need the 16 oz container next time.
FREQUENTLY BOUGHT TOGETHER