Our ground Cinnamon Verum (aka Ceylon or "true" cinnamon) is grown by a cooperative of farmers in Zanzibar. With notes of pine, citrus peel and sea salt, this is the perfect cinnamon for savory dishes. Cinnamon Verum is a subtle, savory cinnamon variety that may be different from the cinnamon you're used to, with a beautiful aroma and flavor that really comes out when the cinnamon is cooked.
If you're looking for a more familiar but extra-sweet and spicy cinnamon, you might like our Royal Cinnamon as well. 
This cinnamon is the inner bark of the Cinnamomum verum tree. It's perfect for savory dishes like tomato sauces, stews, chili and barbecue rubs, as well as for baked goods and breakfasts like oatmeal or pancakes.
Burlap & Barrel is the sole importer of Zanzibar spices to the US. Like all of the spices from our partner cooperative in Zanzibar, our Cinnamon Verum is grown organically.
What they're saying
"Best Overall Cinnamon"
"Best ground true cinnamon. Despite the natural subtlety of true cinnamon, this variety came across as rich, sweet, and complex."
SOURCING
Our cinnamon is the inner bark of the Cinnamomum verum, tree also known as true cinnamon or Ceylon cinnamon.
It is grown by a cooperative of smallholder farmers on the Zanzibar islands off the east coast of Tanzania in the Indian Ocean, many of whom have been cultivating cinnamon and other spices (including our cloves, nutmeg and black pepper) for generations.
It grows on the steep hillsides rising above the beach, where it thrives in the hot sun, salty breeze and sandy soil, a terroir that contributes to a subtle, smooth flavor without any bitterness. The cinnamon is hand-cut and sun-dried to order throughout the year to guarantee the freshest and most intense flavor.
Meet the Farmer: Bakari Omar is pictured holding a branch of a cinnamon tree that he just cut. The next step is to shave off the bark, some of which will be ground into powder, and some of which will be made into shavings.
Customer Reviews
Write a Review
Ask a Question
Filter Reviews:
cinnamon
flavor
oatmeal
spices
taste
aroma
company
baking
friends
order
04/30/2021
Steffen P.

United States
07/10/2022
Ana, P.

United States
Powerful amazing flavor!
I'm not necessarily a big fan of cinnamon, but this product might change my mind. What I dislike usually about cinnamon is that it's... spicy. This Cinnamon Verum is sweet, I almost can skip sweetener when using it for baking or my morning oatmeal. A little bit goes a long way with flavor. I don't have a good "nose" when it comes to identifying flavors, but I can actually get the orange and brown sugar notes.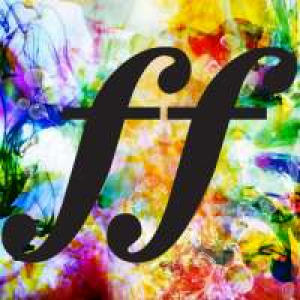 MD
06/16/2022
Maureen D.

United States
Yum!
Perfect cinnamon taste and texture. Great flavor to my breakfast chia pudding.
06/16/2022
Monica P.

United States
Excellent
The cinnamon is fragrant and lovely.
06/15/2022
Lucy

United States
Light Flavor
My Cinnamon Verum has a very light flavor. It's tasty and aromatic. Although I was expecting a more robust flavor with intensity, this cinnamon would be good to sprinkle in teas or to add a light flavor of cinnamon to any recipe.