Our Black Lime & Chili Salt is produced in partnership with the Syracuse Salt Co, a father-daughter team that produces salt by evaporating natural brine pumped from an aquifer hundreds of feet underground.
The salt is hand-blended with our Black Lime and three different chilis for a seasoning that is savory, tart and just a little bit spicy. It'll become a staple in your kitchen!
This salt does not supply iodide, a necessary nutrient.
COOKING
Perfect on grilled corn and elote
Sprinkle over hummus, baba ganoush, and other dips and spreads
Dust over cut fruit salad
SOURCING
David and Libby, otherwise known as the father-daughter dynamic duo making up Syracuse Salt Co.
David was born and raised in the industrial town of Syracuse, NY, which sits on the edge of Onondaga Lake. The town got the nickname the "Salt City" way back in the 18th century for the salt springs found all along the shores of the lake.
In fact, the massive salt deposit in the Salina shale formation (from 400+ million years ago!) made Syracuse the epicenter for salt production in the United States in the 1800s.
Fast forward to today. David left his job as a grounds manager for Sodexo to start a salt company. He rented a small warehouse and hired a crew to install a long pipe deep into a patch of dirt right outside the warehouse.
How deep? He'd reviewed the geological surveys for the area, but you can never be certain what you'll find until you start digging. So they started digging, crossing their fingers to hit a well of incredibly salty water before they got to the impenetrable bedrock below.
After digging 300 feet straight down, David gave the OK to stop. He tasted the water that they pumped up through a green garden hose, and his eyes lit up. They were pulling up pristine water from the shale that was 13% salt, which is 3 times the salinity of ocean water. Syracuse Salts Co. was in business.
Today, David and his daughter Libby have a small but growing salt production facility. While mineral salt is typically mined in big blocks and ground by heavy industrial machinery, Syracuse Salt Co. gently evaporates the salty water to form crunchy cubic towers. Then, the salt is scooped up, laid out on trays to dry, and carefully sifted to preserve its perfect shape and texture.
We don't have as much of their salt as we'd like, but they're working hard on expanding their facility so that this can be a regular item for us!
Customer Reviews
Write a Review
Ask a Question
Filter Reviews:
everything
black lime
salt
chili salt
flavor
spice
eggs
fish
potatoes
blend
01/20/2022
Theresa R.

United States
A wonderful flavor combo!
This is a wonderful combo. Want a little lime with a little heat? You got it! We have used this cooking salmon, ribs, roasts, chicken. Haven't tried it with pork yet, but that's soon on the menu.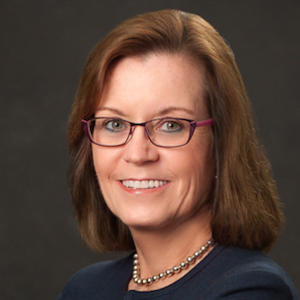 JJ
08/31/2022
Joanne J.

United States
Black lime chili salt is the nay one I use
I love this salt and use it on everything! nice clean taste and not overwhelming.
08/20/2022
Anonymous

United States
Salt and Pepper
I am really enjoying trying the varieties of pepper, and particularly like the Wild Timur Pepper with a sprinkle of the Jimmy Nardello Pepper flakes and Black Lime and Chili Salt. Salty and spicy so delicious!
08/16/2022
Kaitlyn

United States
Best spice ever
This is an absolutely amazing blend. I have gifted it to several of my favorite people and enjoy it daily in myriad different applications. This morning it was my pre breakfast of naan with olive oil and black lime chili salt on top. Yesterday I had it on top of tomatoes. The other day I made a margarita and put it around the rim. This is honestly one of the best inventions ever.