Our Cobanero Chili is a rare Maya variety of chili pepper with a fierce, smoky heat and a lush, fruity aroma. It's perfect for anyone who appreciates true chili flavor. It's grown in the mountains around the city of Cobán, Guatemala. The flavor is fruity like a peach, sweet, slightly smoky, and brightly spicy. They're spicier than serrano peppers and in the same range as cayenne.
What they're saying
"I love Burlap & Barrel's lightly smoky Cobanero Chili Flakes for pretty much everything when I want to feel warm." -Katie Okamoto
"The burnished red flakes can be used in a wide range of dishes; they add a bright fruitiness and tantalizing spiciness unlike the straightforward, one-dimensional heat of standard crushed red pepper." -Kate Krader
"These fruity, smoky Guatemalan peppers are my No. 1 favorite chile flakes. I keep a jar of infused olive oil at the ready to brush on focaccia, or drizzle over anything else." -Zoë Kanan, Pastry Chef and Eater Young Gun
COOKING
Heat level: 30,000-50,000 Scoville units

Add to your pot of beans, roasts or braises

Add to your marinades or sauces for an extra kick
SOURCING
This is a really, really special chili varietal called a Cobanero Chili, only cultivated in the area around the city of Cobán in Alta Verapaz, Guatemala. We were looking for farmers who grew this chili, which is one of the oldest domesticated chili varietals, and asked Don Amilcar (who also grows our cardamom and black lime) if he knew anyone. He did us one better and started growing them himself.
Customer Reviews
Write a Review
Ask a Question
Filter Reviews:
flavor
heat
chili flakes
everything
spice
Cobanero
chili
eggs
quality
red pepper flakes
02/15/2021
Anonymous

United States
02/06/2021
Lucia B.

United States
05/20/2020
warren p.

United States
Cobanero Chili Flakes
We eat a KETO food lifestyle. We make our own KETO beef chili- we add the cobanero chili flakes to add "heat and spice" to it with great results- the seasoning is fresh with no metallic tastes as other chili spices bring. The spice mixes well into the dish and provides even heat. We love all the spices we have purchased from B&B- we just ordered 6 more!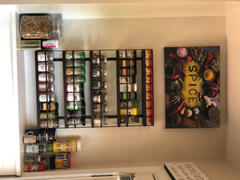 so good
there are some foods, like tapioca pudding or beluga caviar, that are not really enhanced by a pinch of red pepper flakes — but I try to avoid them ever since I got these cabanero chili flakes, because eating without them just seems like a missed opportunity
05/28/2022
Donald M.

United States
Pantry staple
I use this on everything that needs spice - pizza, stir fry, vegetables, burritos, whatever. If I only had one dried pepper variety, it'd be cobanero flakes for sure.
05/24/2022
Renate

United States
I'd give this 10 stars
I learned about Cobanero Chili after reading an article in Bloomberg magazine. I was so interested in how this chili might taste I went searching for it on the Internet. That search fortunately brought me to Burlap & Barrel, and I've purchased many more high quality spices from this company since. The Cobanero Chili I won't be without. It offers a relatively mild heat (for me), but one that seems to simmer delightfully on the palate. I use this Chili often, and have repurchased several times. For me, this chili deserves 10 stars!
04/23/2022
Rachel

United States
OBSESSED
My wonderful aunt who told us all about Burlap & Barrel gave my husband and I giant samples of about eight of her B&B spices for us to try out, including the Cobanero Chili. It was love at first taste. I turned around and bought the full jar almost immediately. It showed up quickly, was wrapped tightly, and packaged well. I put this on EVERYTHING, but my favorite way to use this at the moment is so simple: take plain organic hummus and hit it with Cobanero Chili (if you want to go a step further, add in a dash or two or the Smoked Pimenton Paprika), scooping it up with crackers or vegetables. It's simply the best. If you like a little heat, this is a must-buy.
04/22/2022
Anonymous

United States
Favorite Chili Spice
Love the quality and flavor! Makes everything taste better!!
FREQUENTLY BOUGHT TOGETHER