Our Cobanero Chili is a rare Maya variety of chili pepper with a fierce, smoky heat and a lush, fruity aroma. It's perfect for anyone who appreciates true chili flavor. It's grown in the mountains around the city of Cobán, Guatemala. The flavor is fruity like a peach, sweet, slightly smoky, and brightly spicy. They're spicier than serrano peppers and in the same range as cayenne.
What they're saying
I love Burlap & Barrel's lightly smoky Cobanero Chili Flakes for pretty much everything when I want to feel warm.
The burnished red flakes add a bright fruitiness and tantalizing spiciness unlike the straightforward heat of standard crushed red pepper.
It's a hot, fruity and tangy chili pepper that works great on everything from pizza to stir fries
COOKING
Heat level: 30,000-50,000 Scoville units

Add to your pot of beans, roasts or braises

Add to your marinades or sauces for an extra kick
SOURCING
This is a really, really special chili varietal called a Cobanero Chili, only cultivated in the area around the city of Cobán in Alta Verapaz, Guatemala. We were looking for farmers who grew this chili, which is one of the oldest domesticated chili varietals, and asked Don Amilcar (who also grows our cardamom and black lime) if he knew anyone. He did us one better and started growing them himself.
Customer Reviews
Write a Review
Ask a Question
Filter Reviews:
flavor
heat
chili flakes
everything
spice
chili
Cobanero
eggs
red pepper flakes
quality
02/15/2021
Anonymous

United States
02/06/2021
Lucia B.

United States
05/20/2020
warren p.

United States
Cobanero Chili Flakes
We eat a KETO food lifestyle. We make our own KETO beef chili- we add the cobanero chili flakes to add "heat and spice" to it with great results- the seasoning is fresh with no metallic tastes as other chili spices bring. The spice mixes well into the dish and provides even heat. We love all the spices we have purchased from B&B- we just ordered 6 more!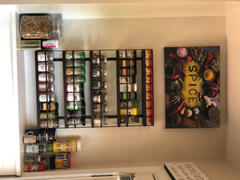 08/16/2022
Anonymous

Canada
Yum
We use it on everything, it seems to add just the right heat and warmth to just about everything. We can't keep enough of it.
08/16/2022
Anonymous

United States
Excellent
Wonderful. Thank you