Iru (fermented locust beans) has been used for centuries across West Africa for its delicious and healthful properties. Rich in protein and natural fats, it imparts a deep umami flavor to savory or sweet dishes. It's the fermented bean of the Nigerian Locust Tree and it has an incredible, complex flavor, somewhere in between chocolate, miso, and cheese.

Today, it's at risk of disappearing from kitchens, and we want to make sure you get to know this beautiful spice, which is perfect for umami-rich stews, sauces and bean dishes.

Despite its wide applications across West African cuisine, it's still surprisingly difficult to find in the US, especially in dry bean form.
COOKING
Use as you would dried mushrooms or other dried natural sources of glutamates

—

soak in hot water to soften, or add to soups and stews.
Add iru as an aromatic at the beginning of the cooking process to sautéed dishes, along with garlic, onions, etc.
Use iru instead of MSG or bouillon cubes in West African (and other) recipes.
SOURCING
We've partnered with Tunde Wey and his brand, FK.N.STL, to source this incredible ingredient from women producers in Nigeria's Kwara State, with sourcing and processing support from Kasher Organic Farms. The producer in the pictures is Mommy John.
"For centuries Nigerians have used indigenously fermented seasonings and condiments to imbue their foods with rich complex flavor. Different ethnic groups developed myriad techniques to turn seeds and stems into pungent and powerful pastes and pellets, transforming innocuous ingredients into delicious meals. In 1969, Nestle entered the Nigerian market, and the ensuing period has seen artisanal fermented condiments, like Iru, replaced with factory-produced, soy-based bouillon cubes".
"Iru, fermented locust beans, is a disappearing condiment, a victim of Neo Colonialism. Disappearing condiments are indigenously produced condiments being displaced from kitchens, dining tables, recipes and dishes by produced products from global brands."
Learn more at www.disappearingcondiments.com
Locust beans grow in long, green pods from the branches of the Parkia biglobosa tree. The tree itself fixes nitrogen in the soil, and grains and other crops are often planted around the base of the tree to take advantage of the richer soil and protection from the sun that it provides. The fresh beans are surrounded by a yellow pulp, which is sweet and tart and is an important source of vitamin C. Other parts of the tree, including the bark and leaves, are also used medicinally.
After the pods are harvested, the inner dry seeds are boiled to soften the hulls, which are then removed by pounding them in a wooden mortar with sand. The beans are washed and boiled again, then packed into a calabash gourd lined with ash, which is wrapped with leaves to ferment for 24–36 hours. There are several methods for making finished iru, including a wet preparation and mashing the beans into cakes, but ours is a style called iru woro, where they are sun-dried as loose beans.
In some styles, the locust beans are combined with soy beans, melon seeds, pumpkin seeds or sesame seeds. Ours is made with only locust beans.
Photo credit: Francis Beloved
Customer Reviews
Write a Review
Ask a Question
Filter Reviews:
flavor
dish
spice
taste
stews
umami
cooking
difference
pepper
food
Always exciting
We're still in the planning stage but look forward to using this.
04/06/2022
Michelle

United States
Plant-based substitution for anchovies
I have been substituting chopped Iru for anchovies, which has worked really well. Most recently I used it in this dish: https://food52.com/recipes/83165-farro-recipe-with-fennel-tomatoes-parmesan Thanks to B&B and FK.N.STL for introducing me to this bean.
03/27/2022
Diamond S.

United States
Nigerian food
I use Iru in literally every Yoruba dish I cook. I needed it for efo riro and couldn't find it anywhere. There are no African markets where I live so this was amazing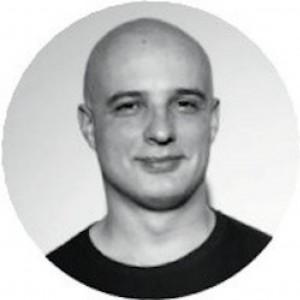 LL
01/05/2022
LOUIZOS-ALEXANDROS L.

United States
Umami to spice up your soul
My favorite spice so much that I bought 10 when it came back to stock. Dream partner to a juicy stake but really goes with everything and has paradisian umami taste
12/20/2021
Rachel

United States
Nice smoky, bold flavor
I used the seeds whole a few times and couldn't notice a significant difference in the flavor of the food I was cooking (stews and greens mostly). But today I ground them up in a suribachi and added them to collard and dandelion greens -- with garlic, leek, tomato, cumin, bell pepper and a bit of paprika and salt. Excellent taste!
10/24/2021
Debbi

United States
Figuring out how to use IRU
It took me awhile before figuring out how I wanted to use IRU. I bought it because it looked interesting. So my challenge was how to use it. I started with homemade bread. I realized that it was very easy to cut up in small pieces and add to homemade bread. I loved it with rye bread with the King Caraway which is wonderful by itself. When I made the last loaf of Rye bread I used a teaspoon of IRU and chopped it up. What a difference that made in the bread. It was both sour and earthy and oh so great. Next time I will use 2 teaspoons before chopping it up. Since that worked so well, I used it next in chicken pot pie with Cornbread biscuits and put a teaspoon in with the veggies while they were cooking. Again the result was terrific. So my only guidance is to let your imagination be your guide!
10/16/2021
Janet M.

United States
IRU
I haven't used the item yet. I'm holding as a gift. That said,it's already been a great conversation starter! Service was impeccable.
10/02/2021
Braden K.

United States
Umami
We don't eat soy so these locust really hit a flavor often missing in our house. Stir fries and soups are enhanced!