Our cardamom is sweet and tart, reminiscent of summer fruits, fresh herbs and cut grass. The cardamom fruit turns yellow as it ripens and has a slightly softer, sweeter flavor than standard green cardamom, but is perfect in recipes that call for green cardamom.
Our cardamom is grown on a single estate in the cloud forests of Alta Verapaz, Guatemala, on a biodynamic farm, using traditional organic methods. The farm emphasizes workers' rights, sustainability and fair business practices.
COOKING
Throw a few pods while baking or sautéing chicken
SOURCING
Guatemala exports 80% of the world's cardamom, but the spice is virtually unknown in local markets. It is grown exclusively for export, mostly on tiny plots by indigenous farmers in the country's remote mountainous region.
Guatemala's cloud forests are ideal for growing cardamom, which thrives in temperate high-altitude environments with plenty of rainfall. The comparatively low temperatures in the mountains during the harvest season (November-January) ensure that the cardamom has very high levels of fragrant essential oils.
Our cardamom is grown on one of the only single-estate cardamom farms in Guatemala, which is also the only farm to manage the supply chain in its entirety, from cultivation to harvesting, drying and export. Cardamom is officially graded only by its size and green color; however, those factors don't correlate to flavor. This cardamom has a yellow tinge since it's allowed to ripen fully, resulting in softer, fruitier, and overall more complex flavor.
Meet the Farmer:
Our relationship with partner farmer Don Amilcar in Guatemala is one of our longest-standing and closest farmer partnerships. Maybe he was amused when Ethan first visited the farm in 2016 and hauled back a duffel back full of Don Amilcar's vine-ripened cardamom pods in 2016. We all hoped that would be the beginning of a long partnership... and it was.
In 2020, we brought in more than 20,000 pounds of spices from him, which, among other things, helped him build a new farmhouse. (Last photo, scroll to the end. )
Don Amilcar planted his first cardamom vine when he was 9 years old. In the years since then, he's created the only vertically integrated cardamom operation in Guatemala with his own farm, his own drying facility and now, his own export operation run by his daughter Meyllin.
His farming operation is so impressive and produces cardamom so good that Saveur called him "the farmer shaking up the Guatemalan cardamom trade."
Want to check out his farm? You can watch a short video we made with him here.
Customer Reviews
Write a Review
Ask a Question
Filter Reviews:
cardamom
taste
flavor
spices
Barrel
Burlap
pods
fragrance
scent
chai
08/21/2020
Christina P.

United States
07/12/2020
Dianne S.

United States
The Best Cardamom Ever!
I make bitters. The quality of the spices directly translates to the quality of my bitters. Burlap & Barrel's cardamom makes my Cardamom Bitters and Sichuan Peppercorn Bitters standouts. I've worked with other brands of cardamom and there's just no comparison. B&B's cardamom is not only exceptionally good, but the commitment to equitably sourcing aligns with my values too. If you care about great ingredients and the values of a company, then give these a try!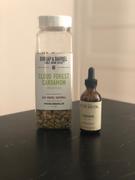 Best Spices in the World
SO good! I tell everyone I can about B&B! Their spices will change the way you cook. They've brought previously unimaginable flavor to my food!
01/15/2022
Anonymous

United States
Awesome cardamom!
Tastes great, like all B+B spices!
01/05/2022
Sybal J.

United States
Super Spice Experience
Love the company policies for dealing direct with spice producers. Happy with my purchase. Next purchase will be cinnamon: so many choices, so little time.
01/01/2022
James W.

United States
Great cinnamon!
We bought some (Ceylon) cinnamon and the taste is wonderful better than other online vendors. I also have some great tasing cardamom, very fresh. Thank you Burlap and Barrel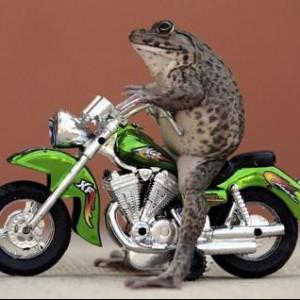 AS
12/13/2021
Ann S.

United States
Exotic and fragrant cardamom
So fragrant when ground, and not overpowering. It adds just the right touch of exotic flavor and taste without that cloying soapy taste that some cardamom pods can have. Another winner (no big surprise!).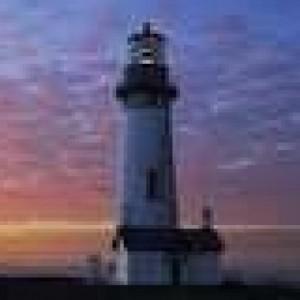 PD
10/17/2021
Pati D.

United States
So, This is What Cardamom is Supposed to Taste Like
This stuff is incredible. I'm so glad I discovered B& B.
FREQUENTLY BOUGHT TOGETHER