Deeply savory and bursting with flavor, Köfte Baharat is a traditional Turkish spice blend for meat. A classic, savory blend of chilis, garlic, cumin and allspice, it has a warm flavor and enticing aroma and is perfect for Turkish and Eastern Mediterranean dishes. Versatile and balanced, it's at home in sausage, burgers, veggies, beans and soups.
In Turkey, Köfte Baharat (literally "meatball spices") is typically for seasoning lamb or beef meatballs, kebabs and burgers, and the famous dish çig köfte. We've got a recipe for the vegan version of the dish below. 
Try it stirred into yogurt for a quick and easy sauce, sprinkled over eggs for a savory breakfast, mixed with veggies before roasting and used as a rub for grilled salmon or any other hearty fish.
Meet your new go-to blend for traditional Turkish and Eastern Mediterranean dishes and for all of your summer grilling. Or do it like we do: keep a jar on the table and sprinkle over everything.
Cooking tips
Rub on meats or vegetables before grilling or roasting
SOURCING
Our Köfte Baharat blend was made by master blenders Hilmi Bey and his son Ahmet, whose spice shop in Istanbul has been renowned for generations.
This blend has a long, meandering culinary history, and many variations exist that use different ratios of spices. You can read the blend's 4,000-year-old origin legend here.
Traditionally, the Turkish dish çiğ köfte (meaning "raw meatball") was made with ground raw meat mixed with this spice blend and hand-formed into a hand-shaped meatball, with the finger marks forming the iconic shape.
Nowadays, most çiğ köfte is typically made vegan, with bulgur wheat standing in for the meat. Some vendors and restaurants still make it in the traditional way, with raw meat, but the meat is cured with vinegar.
The other essential ingredients in this delicious dish include onion and pomegranate molasses. Our spice supplier told us that pomegranate molasses in combination with this spice blend is considered by Turkish people to be "an inseparable whole with a unique harmony." When you taste it, you'll know exactly what he's talking about.
Ali, another one of our longtime partners in Turkey, shared this Turkish legend about the origins of çiğ köfte:
Nemrud, the king of an ancient civilization in the city of Adıyaman, decides to burn Abraham (the prophet) because he believes in only one god. With the order he gave to his people, all the wood and wood pieces in the kingdom gathered in a big square. There was no piece of wood left for cooking in the houses and it was forbidden to make fires. The people gathered pieces of wood in the square for days by the order of the king.
A hunter who was unaware of this order because he was hunting on the mountain, brought the deer he had hunted to his house and asked his wife to cook it. His wife tells about the king's prohibition to light a fire. The hunter also obeys the desperate order. The hunter separates the right hind leg of the deer and crushes it with a stone.
By adding bulgur, pepper and salt, he kneads them thoroughly with the crushed meat. It is rumored that raw meatballs were first made by this hunter and his family. Raw meatballs, which emerged about 4,000 years ago when Abraham was thrown into the fire, has survived as a food type from that day to today.
Customer Reviews
Write a Review
Ask a Question
Filter Reviews:
Burlap
flavor
spices
Barrel
dishes
addition
family
blend
meatballs
spice blend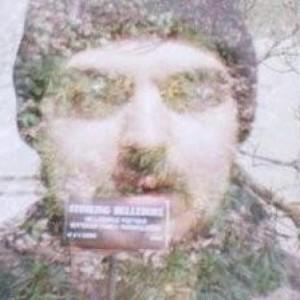 MS
02/26/2023
Madison S.

United States
Gift for My Brother
My brother loves this spice and has already used half the jar since Christmas!
02/26/2023
Anonymous

United States
Something new
I enjoy Turkish, Mediterranean & Middle Eastern flavors and was excited to find this. My husband is not as much of a fan. I can't even remember what meat I used it with—an experiment to see if my husband would like it. About a week later he used it while making beef stew. We may not be traditional in our usage but the warmth and intrigue of this blend had been a welcome addition to our spice selection.
02/25/2023
Kathy Z.

United States
Excellent Spice Blend
This blend is awesome. I have used Baharat seasoning before, but Burlap and Barrels version looks completely different, and smells different. My stews and other dishes I use Baharat in simply taste better now. Bravo!
02/24/2023
Vin S.

United States
Heavenly
Is there anything this spice blend won't make delicious? Nope. Make yourself happy. Get this in your kitchen now. That is all.